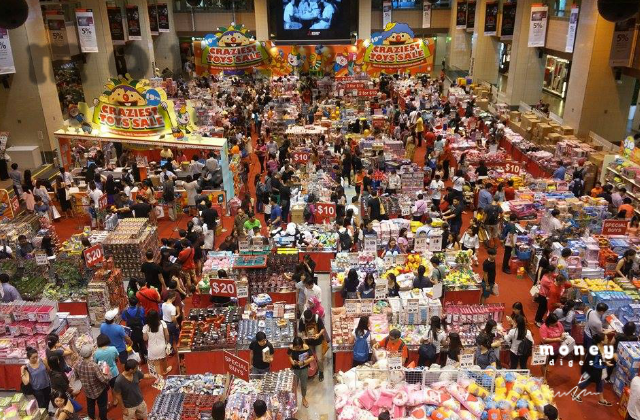 Looking for toys to reward or pamper your kids?
Come on down to Takashimaya Square B2 from now till 10 August 2015 for the 19th Craziest Toy Fair 2015.
There are $10, $20, $50 and exclusive buys in this sale. Whether you're looking for the latest scooters or a miniature toy sets, your kids are spoilt for choices.
Most of the items here are discounted, so expect to bag some good bargains here.
Check out the full ad below and some of the images taken during the Fair.