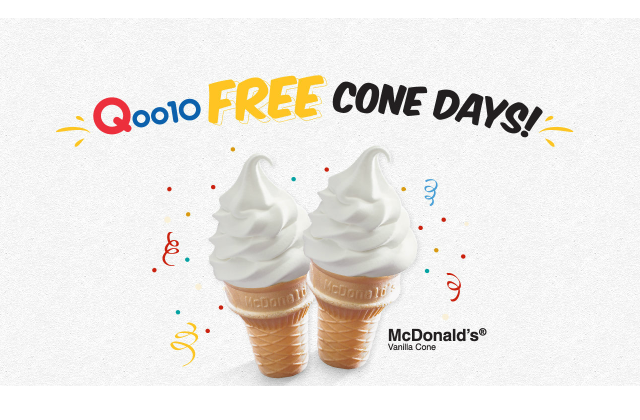 Who would turn down free ice cream?
YES, you heard it right.
Qoo10 will be giving away 100,000 MacDonald's Vanilla Cone for FREE from 10 – 13 September 2015.
Simply download their apps to redeem up to 6 Vanilla Cones.
Qoo10 Shopping App
ShoppingTalk App
QTalk App
Don't forget to share this free giveaways with your friends and family members!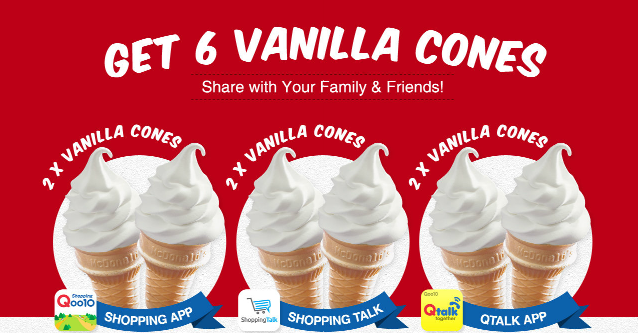 How to redeem:
A. Qoo10 Shopping App
1. Launch the Qoo10 Shopping App


2. Click on Main Event Banner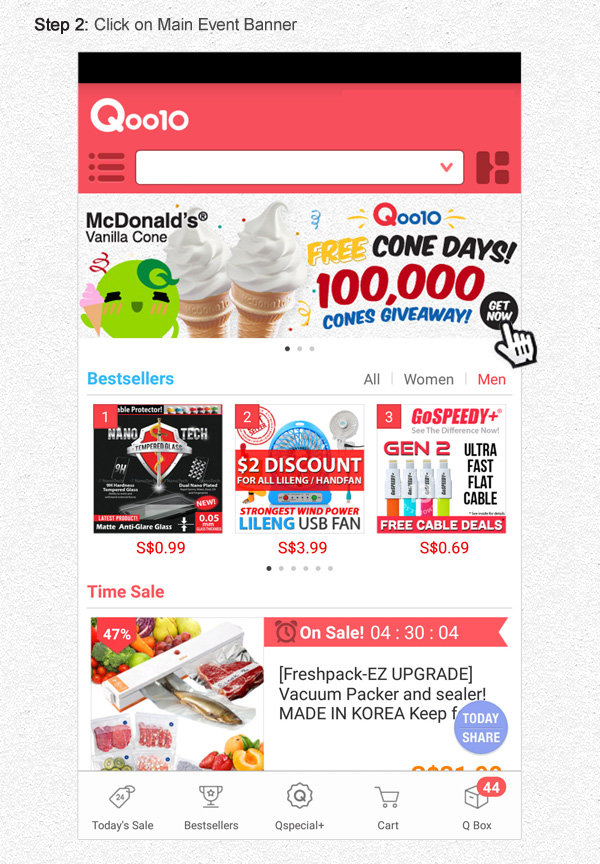 3. Enter Event & Click "Redeem"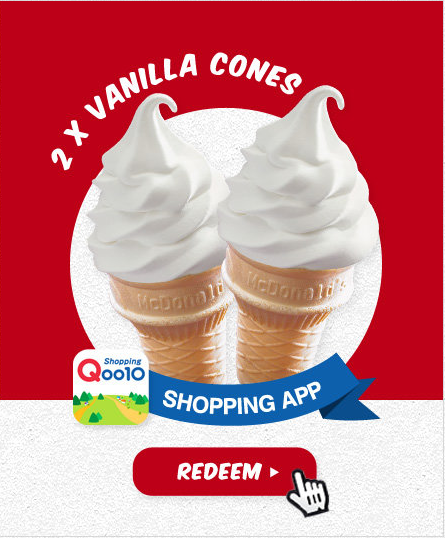 4. Click on "Claim Prize"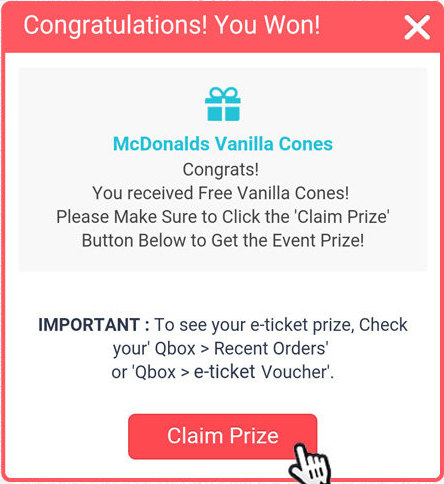 5. Click on "Go to See e-Ticket"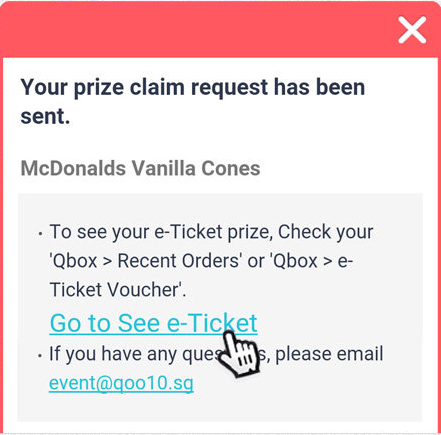 6. Click on "Vanilla Cone" e-Ticket voucher.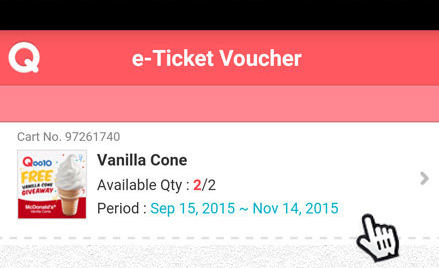 7. *NOTE: Click purple button to Redeem Vanilla Cone on the Spot ONLY (Voucher will be used and will be invalid for redemption)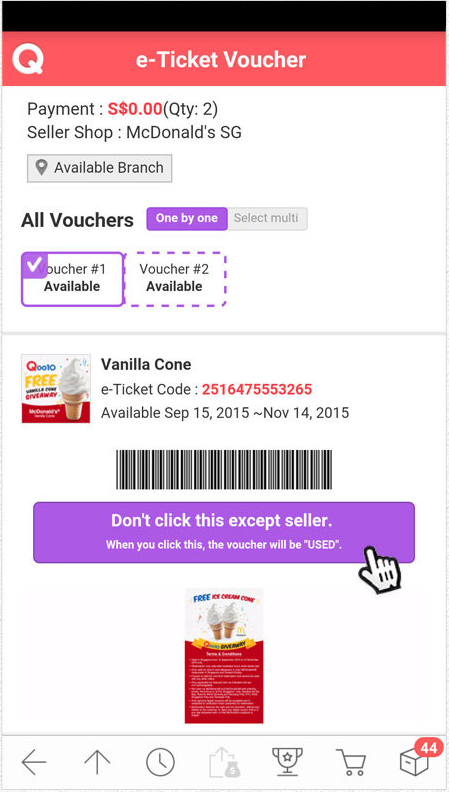 B. ShoppingTalk App
1. Open ShoppingTalk App

2. Click on pop up "FREE Vanilla Cone"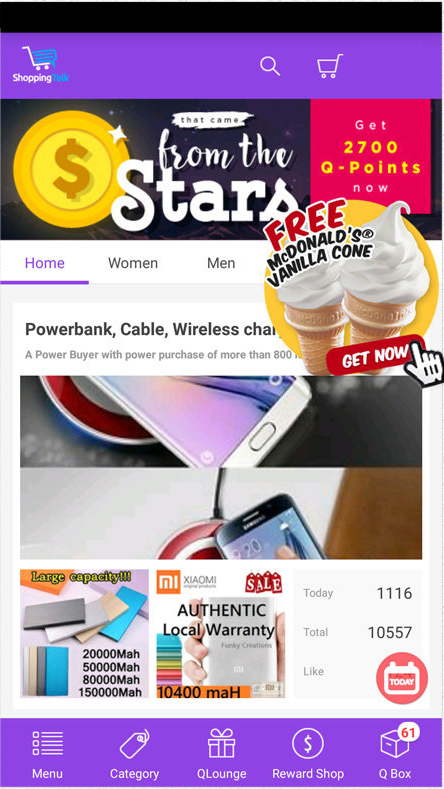 3. You will Re-Enter the Event (Continue Step 3 from Guide A)
C. QTalk App
1. Open QTalk App

2. Click on pop up "FREE Vanilla Cone"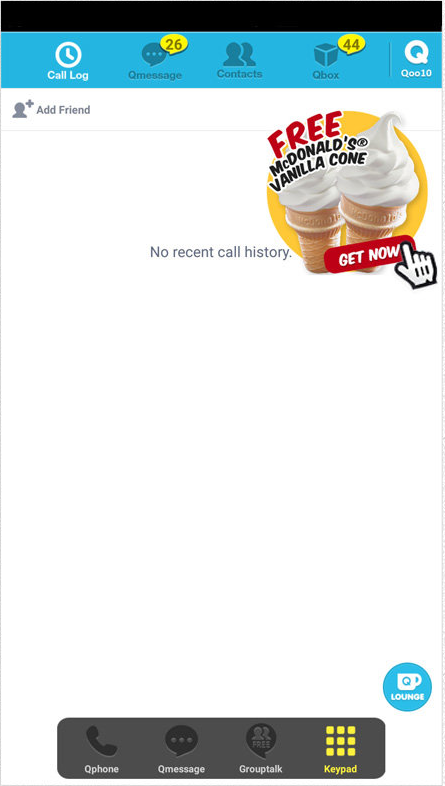 3. You will Re-Enter the event
4. Enter Event and Click "Redeem"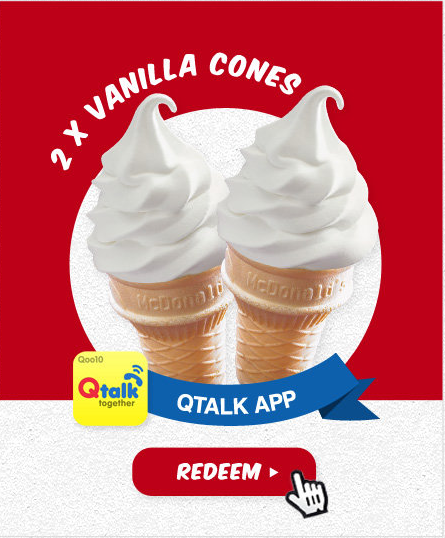 Terms & Conditions