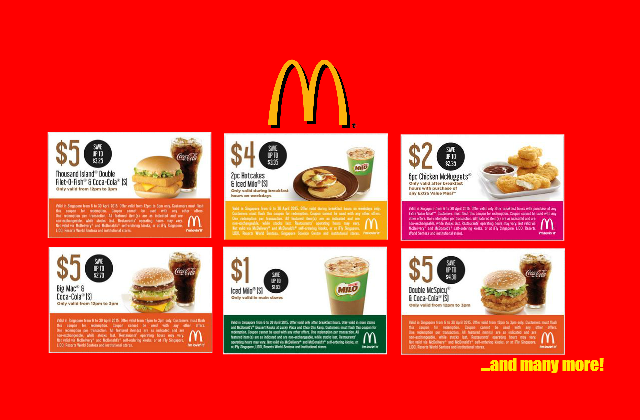 From now till 30 April 2015, starts your week with MacDonald's with these fantastic coupon deals that allows you to save!
Now this is an excuse to pick up some fast food for lunch, after school or work. Who can say no to $1 Iced Milo?
Flash these coupons when you order at the counter.
Enjoy deals like:
Thousand Island Double Fillet-O-Fish with Coca-Cola at $5 (Save $3.25)

Double McSpicy with Coca-Cola at $5 (Save $4.30)
Big Mac with Coca-Cola at $5 (Save $2.70)
6pc Chicken McNuggets at $2 (Save $2.35)
Iced Milo at $1 (Save $1.95)
..and more
Check out more deals below: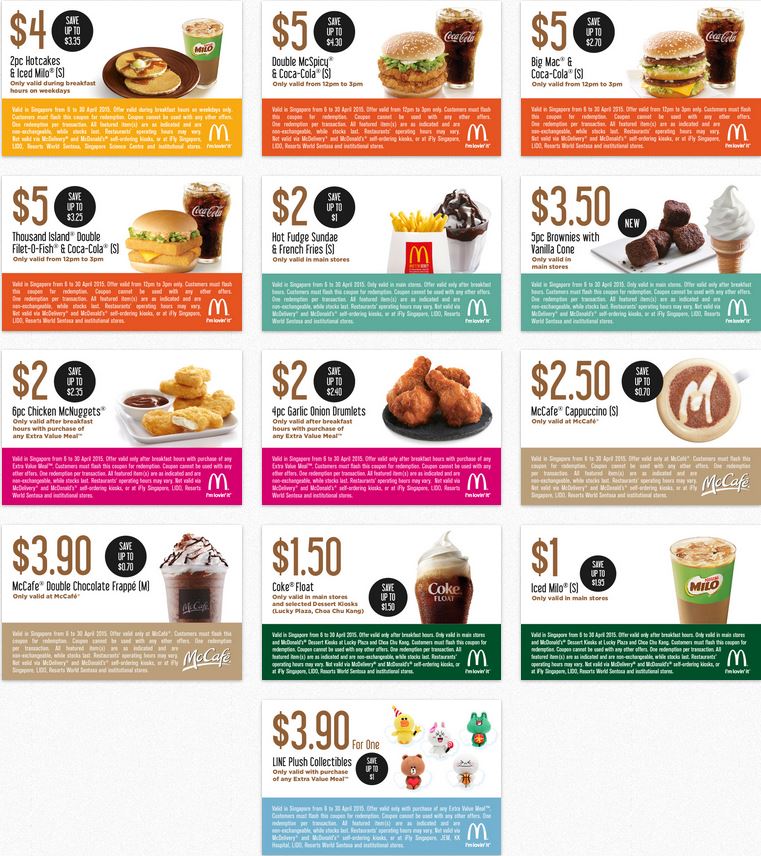 Check out the coupons on MacDonald's website here: http://bit.ly/1GXyAkk
Good things must share. Share these awesome deals with you friends by hitting 'Share'