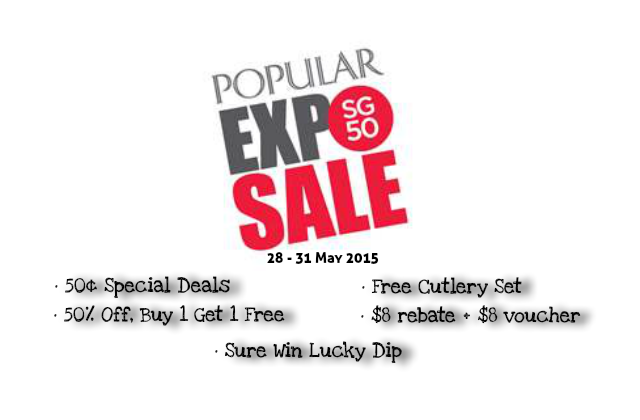 Every students and parents should look forward to the Popular Expo SG50 Sale coming up at Singapore Expo.
In conjunction with the SG50, Popular Bookstore has got some irresistible deals you don't want to miss in this Great Singapore Sale.
Look out for special deals being marked at $0.50 (yes, 50cents), 50% off and Buy 1 Get 1 Free on selected items.
There is also a sure win lucky dip coupon in the latest issue of the PopClub Magazine which you can redeem for free at any Popular bookstore if you are a member.
Free admission to the public on 29 to 31 May 2015.
Popular Members and Citibank Cardmembers get a head start with a closed door sale on 28 May 2015. (Each member is entitled to bring a maximum of 3 guests)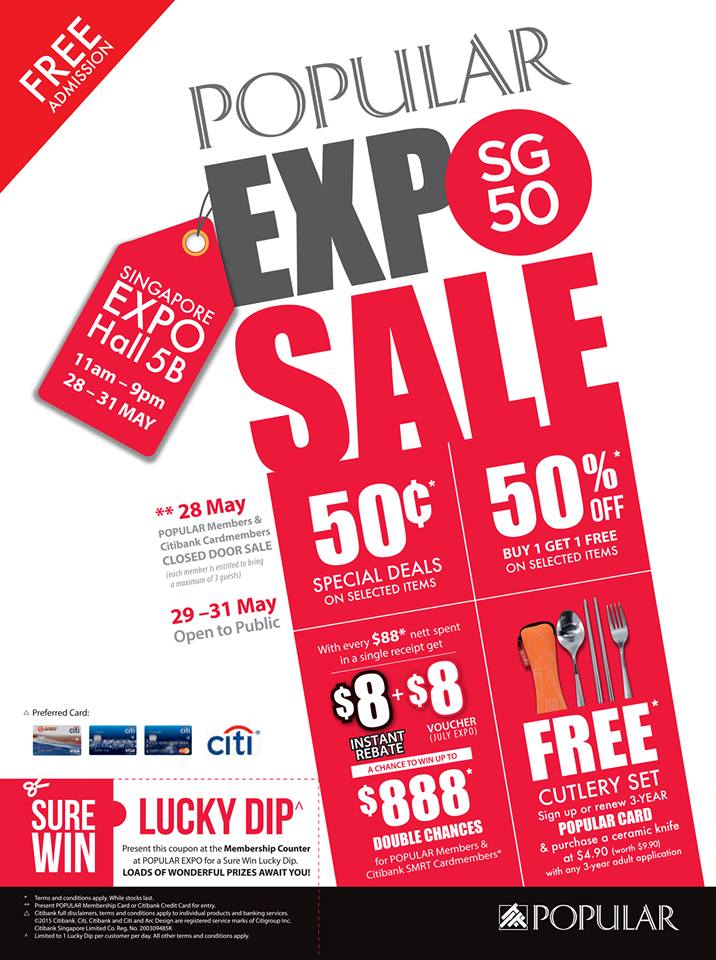 Venue: Singapore Expo Hall 5B (Opens 11am to 9pm)
For more info, visit Popular's Facebook Page here: https://www.facebook.com/PopularBookstoreSingapore
Don't forget to share this post to let your classmates and friends know about it!