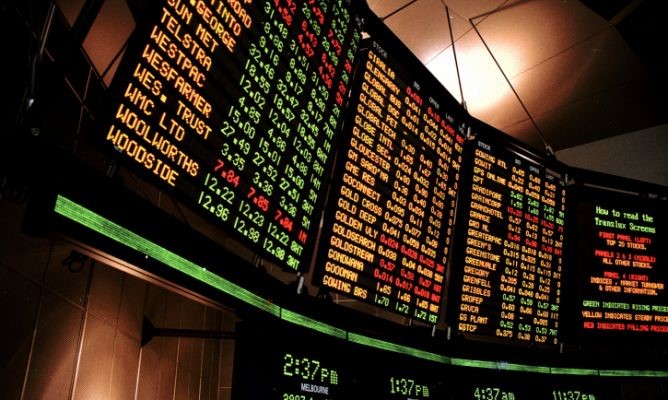 Forex trading is a highly lucrative activity. Previously, it was a preserve of large financial institutions and high net worth individuals but it is now open for retail individual traders.
As a result of the good financial results that existing traders are experiencing, there is a growth surge in the number of people who want to start trading forex. Singapore is one of the leading financial hubs in the world and forex trading is one of the leading activities that individuals can compete with corporate entities.
How to get into forex trading
Access the forex market
The very first step in trading forex is having the ability to access the market. This is where all forex transactions take place. To successfully access the market, you will need to get onto a tried and tested trading platform.
A trading platform is a website that provides you access to the market. It is professionally run by a forex broker who makes a small cut from allowing you the capacity to profit from this large foreign exchange market.
Open a demo account
To become a competent forex trader, it is imperative that you practice well. Failure to practice will lead to you blowing your trading account. To practice effectively, you will need to get a demo account.
A demo account is opened freely at your preferred trading platform in Singapore. Trading platforms offer demo accounts to every new customer who would like to practice before embarking on trading.
Demo accounts provided virtual amounts to allow the user to simulate real market situations on which they are based on. They also allow you to practice your trading strategies and also get to learn how to navigate on the trading platform.
Open a live trading account
Once you are satisfied with your practice on the demo account, it is time to dip your feet into the deep end of the market. View a number of live account Singapore Forex Brokers to find the right live account for your needs. A live trading account is the way to now start making money.
With a live trading account, you can load money in your preferred currency and start trading. Also, it is here that you can see the price changes on your trades and take your profits. You can also withdraw your profits from a live account unlike from a demo account.
Pick your currency pairs
In foreign exchange trading, you are trading two currencies against each other. The currency that you hold against another. You can either buy or sell one currency for another. Depending on your goals and trading skills, you can make a profit when selling or buying.
When you buy, you take your profit when the price rises and when you take a sell position, you take your profit once the price goes down. This you can understand better if you take your time to practice on the demo account.
Decide on your starting capital amount
Forex trading is an investment opportunity. Treat your trading float as a business capital and seek to make profit from it.
To start trading you need to ensure that you take your time to determine how much money you want to invest into your forex trading account to start with. Ensure that you pick an amount that you are willing to lose as forex trading is a risky endeavor.
Keep abreast with the news
When you are a forex trader, it is important that you keep yourself aware of what is happening around the world. The forex market is affected by political news and activities and other economic news from around the world.
Currency rates in different countries are affected by political activities in other countries for instance how the American trade war with China is affecting the Chinese currency which in turn affects other countries currencies' due to global trade patterns.
Conclusion
To get into forex trading, it is important that you understand some basic trading strategies. A demo account is a simple trading account that lets you simulate the market with virtual money and without the risk of losses.