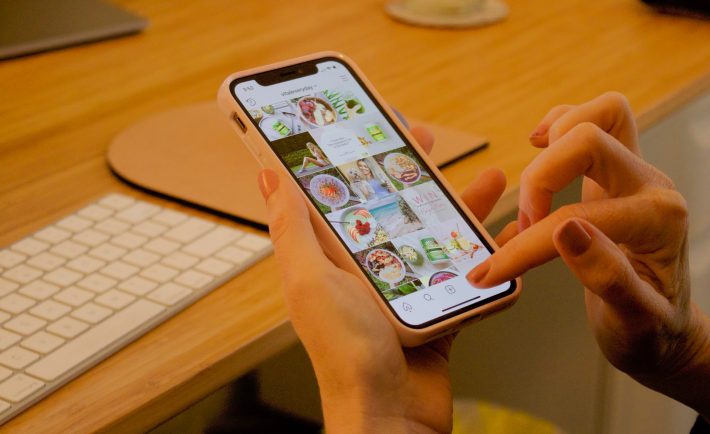 Image credits: unsplash.com
As social media usage continues to increase across all demographics, social media marketing has become a viable strategy for businesses. Social media marketing gives companies a way to engage with existing consumers and reach new ones while allowing the businesses to promote their desired tone, culture, and mission. One of the well-known platforms that Singaporeans frequent is Instagram (IG).
With over a billion users worldwide, it would be foolish to skip on the advantages of using Instagram for your business!
#1: CONNECT TO CLIENTS ACROSS MULTIPLE CHANNELS
Using Instagram allows you to connect to multiple channels to increase your engagement. You can put the Instagram button to your website to connect your clients to your profile.
As they scroll through your gallery of IG photos, clients can click through your account and start following you. They are likely to re-connect with you later.
#2: PROMOTE AUDIO-VISUAL CONTENT
As visual content is more attractive than chunky text, Instagram provides a huge opportunity for marketers to showcase their products or services. Instead of sending your brochure through email, you can use photos and videos to create a more compelling message.
Photos give your business a chance to highlight your products, while videos show your services in action. Post your company background and behind-the-scenes videos to help create your brand's image.
#3: TAKE ADVANTAGE OF THE HIGH ENGAGEMENT
When you post something on Instagram, many of your followers are likely to see it.
In 2016, IG users liked over 4.2 billion posts per day. Posts with at least one hashtag got an average of 12.6% more engagement than posts without hashtags. Imagine the difference in these numbers due to the recent global lockdowns.
#4: RE-USE MARKETING MATERIALS
Instead of shelling out cash to hold another photoshoot, you can re-use your existing marketing materials and post them on IG. Re-use these photos across your channels and select the best images for your ads.
As we are all crunched for money and time, it is best to work smart.
#5: RESEARCH WHAT YOUR CLIENTS LIKE
IG allows you to research and learn what your clients like. Use your content insights to understand the preferences of your clients. This is an important tool that help you create an accurate profile of your typical client.
This way, you will be able to improve your marketing strategy and grow the number of verified leads in time.
#6: LOOK FOR BRAND AMBASSADORS
The word of mouth is a powerful marketing strategy. It helps you to convince potential clients as satisfied clients speak on your behalf.
Keep generating good feedback and building stronger relationships with your loyal clients by selecting some of them as your IG brand ambassadors.