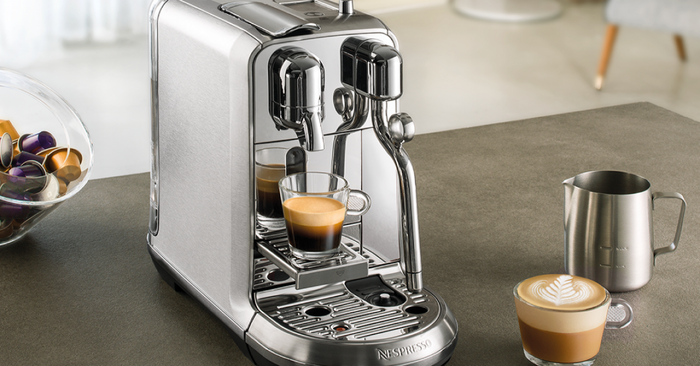 We know how 2020 has been a challenging year for many of us. You've done well so pat yourself on the back. Why not take this year-end gifting period as a chance to reward yourself and your loved ones?
Nespresso is sweetening up our upcoming holidays with exclusive offers on coffee machines and accessories. The Nespresso Festive Sale is the perfect time to pick up a coffee machine to savour high-quality cafe-style beverages from the comfort of your home. Also, you get to save more time and money in the long run than getting that daily takeout from cafes. A cup of coffee from cafes will usually cost you about $7.50 on average, but you can enjoy café-style coffee at home with Nespresso from only $0.70 per cup!
Whether you're looking for black coffee espresso machines or one to enjoy coffee & milk recipes with, Nespresso has a range of options for you. Gifting is easier on the pocket with this ongoing promotion.
Nespresso Original Line
With so many different coffee machines Nespresso offers, we understand how difficult it can be to decide which one to purchase. To make it simple for you, we will start by introducing to you the Nespresso Original Line machines to bring you the classic Espresso experience, be it for a range of Espresso and Lungo-based (40ml – 110ml) coffee or milk recipes.
Essenza Plus
For black coffee lovers, we recommend the Nespresso Essenza Plus in limousine black or cherry red.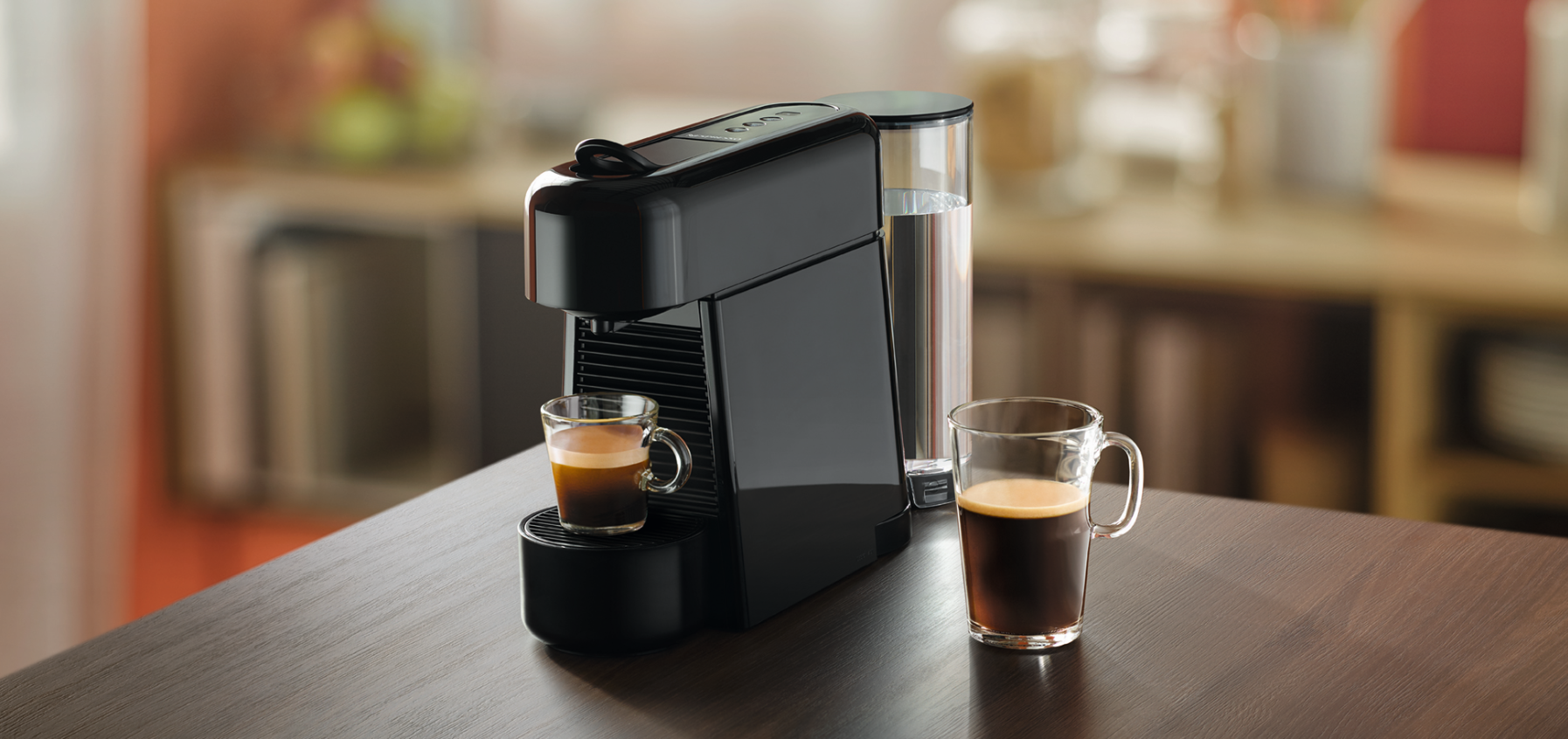 Usual Price: $288
Promotional Price: $259.20 (10% off)
The Nespresso Essenza Plus is an excellent addition to any home cafe. Enjoy four different beverages, from an espresso (40ml), a lungo (110ml), an americano (150ml), to americano XL (200ml) for long cup lovers. It even has a hot water function. Coupled with its smart reordering system at the touch of a button, you will never suffer a day without caffeine.
If the Nespresso Essenza Plus isn't quite your cup of coffee, that's fine. Enjoy 10% off other coffee machines including the Inissia, Pixie, and Citiz with an additional $30 off when you purchase 50 coffee capsules.
Creatista Plus
Coffee & milk lovers will find the Nespresso Creatista Plus coffee machine a great companion.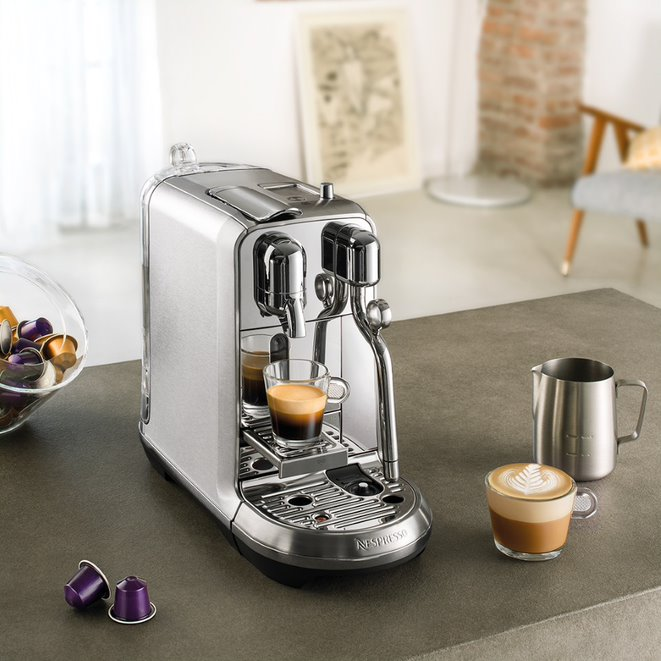 Usual Price: $748
Promotional Price: $635.80 (15% off)
Creatista Plus enables you to create latte art coffees like Flat White or Latte Macchiato at home using the automatic steam pipe. Easily create textured milk set to your preferred temperature for your adventurous latte art creations. Furthermore, it also has a timeless stainless steel finish that fits any home kitchen. Use the intuitive user interface to guide you on aspects regarding coffee preparation, adjusting different temperature and milk froth settings.
Apart from the Creatista Plus, single touch coffee and milk machines like the Nespresso Lattissima range, and coffee and milk frother bundles like the Inissia & Aerocinno3 Milk Frother Bundle, or Essenza Plus & Aeroccino3 Milk Frother Bundle are all going at 15% off! Take an additional $30 off your total bill when you bag home 50 coffee capsules.
Nespresso Vertuo Line
Nespresso has also recently launched its new Vertuo line, which features an innovative Centrifusion™ brewing technology and 27 entirely new coffee blends. Vertuo offers a full range of coffee styles with five cup sizes from a short Espresso (40ml) to a large cup of Alto (414ml).
If you're unsure which to pick, you can take a short quiz to find out if you're a match with the Nespresso Original or Vertuo series.
VertuoPlus Machine Range
We would like to take this chance to spotlight the VertuoPlus Premium Titan coffee machine.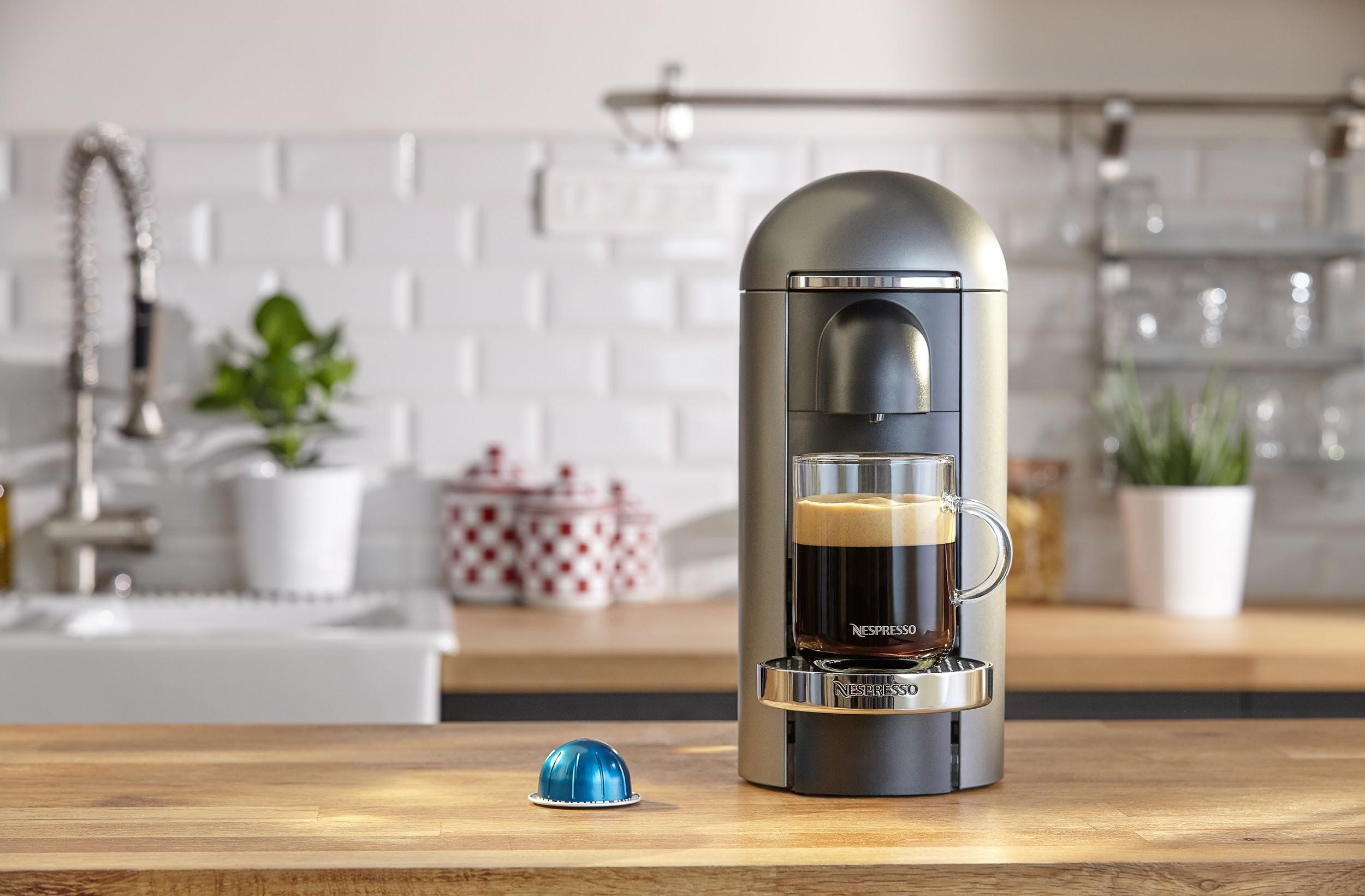 Usual Price: $398
Purchase 50 Vertuo coffee capsules for an additional $30 off
The VertuoPlus Premium Titan is easy and effortless to operate. Featuring a capsule lever that opens and closes at a touch, and a smart system that automatically recognises the coffee blend you select. It sets the optimal coffee extraction parameters for an aromatic and full-bodied coffee, topped with generous, silky crema.
Relish limited-edition coffees & benefit from 20% off selected accessories
With the festive season around the corner, why not bag home some limited-edition Italian coffees that will delight your guests during your home celebrations?
Inspired by the traditions of Italy, Nespresso's Variations Italia coffees are a homage to genuine Italian hospitality, celebrating those warm, soft-hearted moments spent with loved ones during the holidays. This year's coffees are influenced by the traditional Italian flavours of regional sweet treats, including hazelnut cake and Amaretti.
Nespresso is also giving us 20% off selected accessories. Now's a great time to pick up some Nespresso cappuccino & espresso cups, VIEW mugs, cube dispensers (capsule holder), and discovery boxes. Complete your very own Nespresso coffee experience at the comfort of home.
Purchasing Nespresso Products
Shop online at nespresso.com or on the Nespresso mobile app. Alternatively, you can also choose to drop by any Nespresso Boutique or selected electronic and departmental stores. Locate a store near you today!
Here's wishing you a blessed Christmas and joyful year to come.