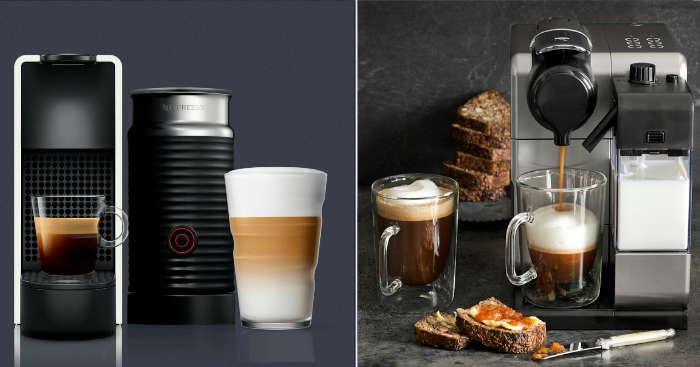 Bring home a new Nespresso Coffee Machine for just a dollar
If you love a cup of freshly brewed coffee every morning, check this out.
Nespresso, one of the best-known household name for espresso machines and coffee capsules, is offering customers a chance to own their popular coffee machines for just $1.
Here's how it works:
To enjoy the offer, customers have to subscribe to their 12-month plan at either S$35/month, $45/month or a $85/month plan and pay just $1 for their coffee machine.
Monthly Subscription Plan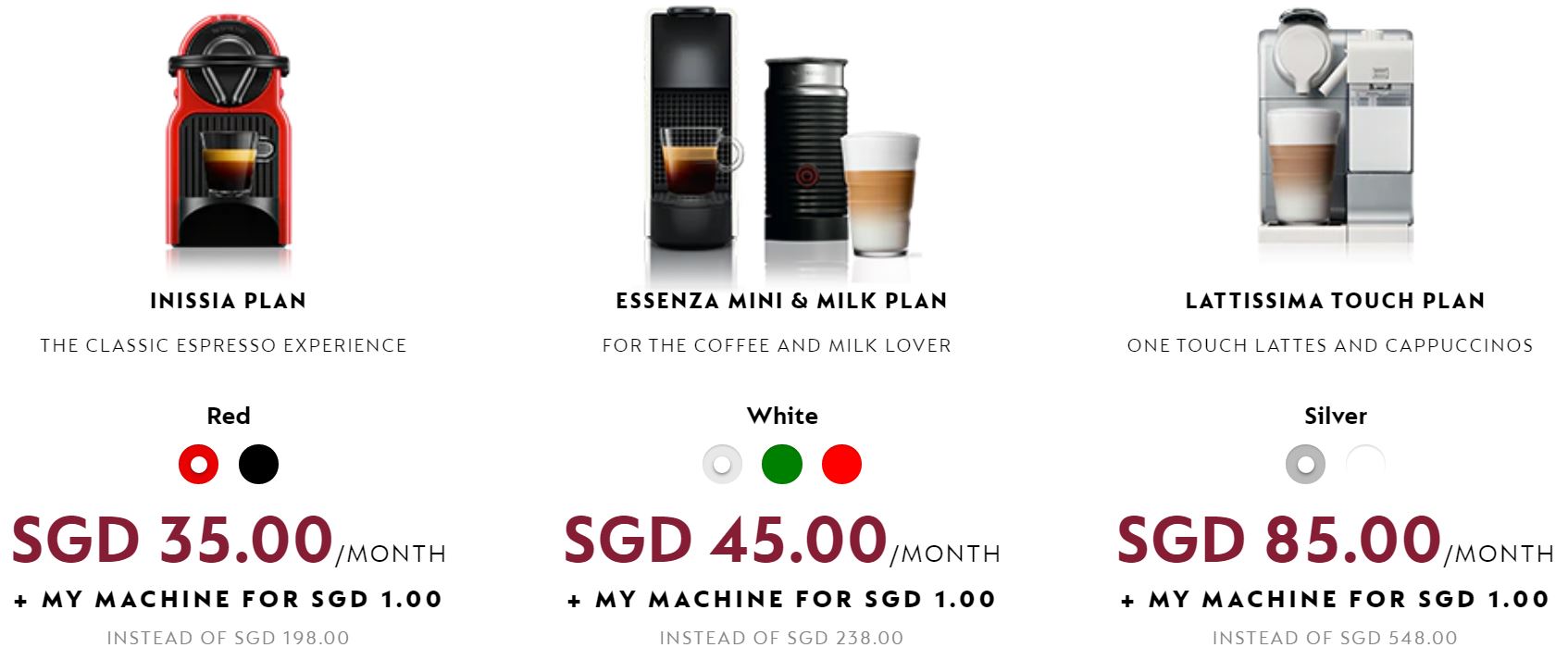 Currently, they are offering 3 types of monthly plans:
Innisia Coffee Machine Plan: $35 per month + $1 Coffee Machine
Essenza Mini & Milk Plan: $45 per month + $1 Coffee Machine
Lattissima Touch Plan: $85 per month + $1 Coffee Machine
You might be wondering what the monthly fees are for, since there must be a catch right? Well, no, you are not paying for the coffee machine via some-form-of-installment but rather the monthly fees comes as a credit to your Nespresso account for you to spend on any Nespresso product including the coffee capsules.
For example in a $35 per month plan, you get 35 Nespresso credits for you to spend on Nespresso.com, at selected Nespresso boutiques (ION, Takashimaya, Raffles City, Vivocity) or via their 24/7 toll-free hotline. Credits can be used on any Nespresso product including coffee and accessories.
What this means is that you can take this as you are paying for just the supply of the coffee capsules. (and you get a coffee machine for $1) Well, you can't brew a coffee without the coffee capsules anyway right?
If you don't use your Nespresso credits, it can be accumulated for up to 6 months for future purchase, say for example, you need to take a short holiday.
What happens if you cancel the plan?
Should you decide that Nespresso subscription is not for you anymore, you can cancel it at any time by calling the Nespresso 24/7 Customer service at 800 852 3525 (toll-free). If you cancel your subscription within the 7 days cooling-period, the cancellation fee is waived.
Should you cancel the subscription plan within the 12-month period, you need to pay a cancellation fee of $150 for the Inissia Plan, $190 for the Essenza & Milk Plan and $470 for the Lattissima Touch Plan. (perhaps to prevent people from taking advantage of the plan)
After the 12 months term, the coffee machine is yours to keep! There is no cancellation fee if you cancel after the 12-month term.
The Nespresso Subscription Plan will be automatically renewed (i.e. you continue to pay the Monthly Fee each month), and will continue until you cancel it. To thank you for being a loyal subscriber, Nespresso will offer 10% additional credit on top of your plan when you renew your plan for another 12 months, i.e. if your plan is $35, you will receive $38.50 credits in your account.
This is a good offer if you continue to subscribe to the plan after 12 months.
Paying $35 a month which you can buy enough coffee pods is the perfect excuse for you to buy something you have always been eyeing for and it will definitely make coffee drinking at home more convenient!
Click here to find out more on nespresso.com.