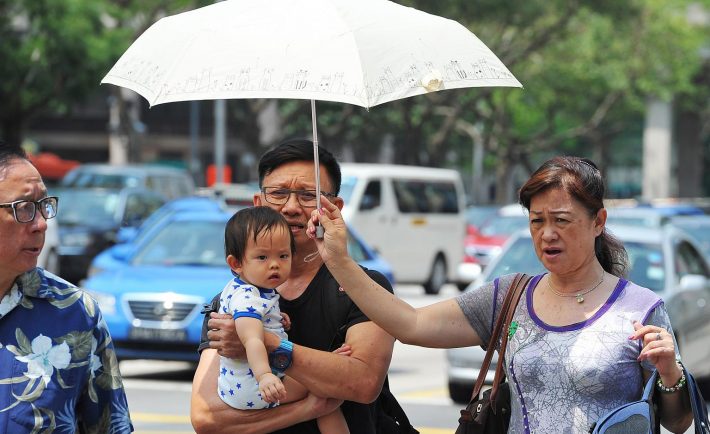 Image Credit: The Straits Times
Other than the ongoing pandemic, climate change's the rage right now.
That's why our country's environment minister recently noted that Singapore is facing twin challenges from climate change. The problems Grace Fu is referring to are coastal floods and extreme rainstorms that could result in more intense inland flooding.
Some people may think it's not something to worry about excessively at the moment, considering the trend to live in the present. But do you know the potential impact climate change can have on our lives?
Here's a good look at some findings from the National Climate Change Studies: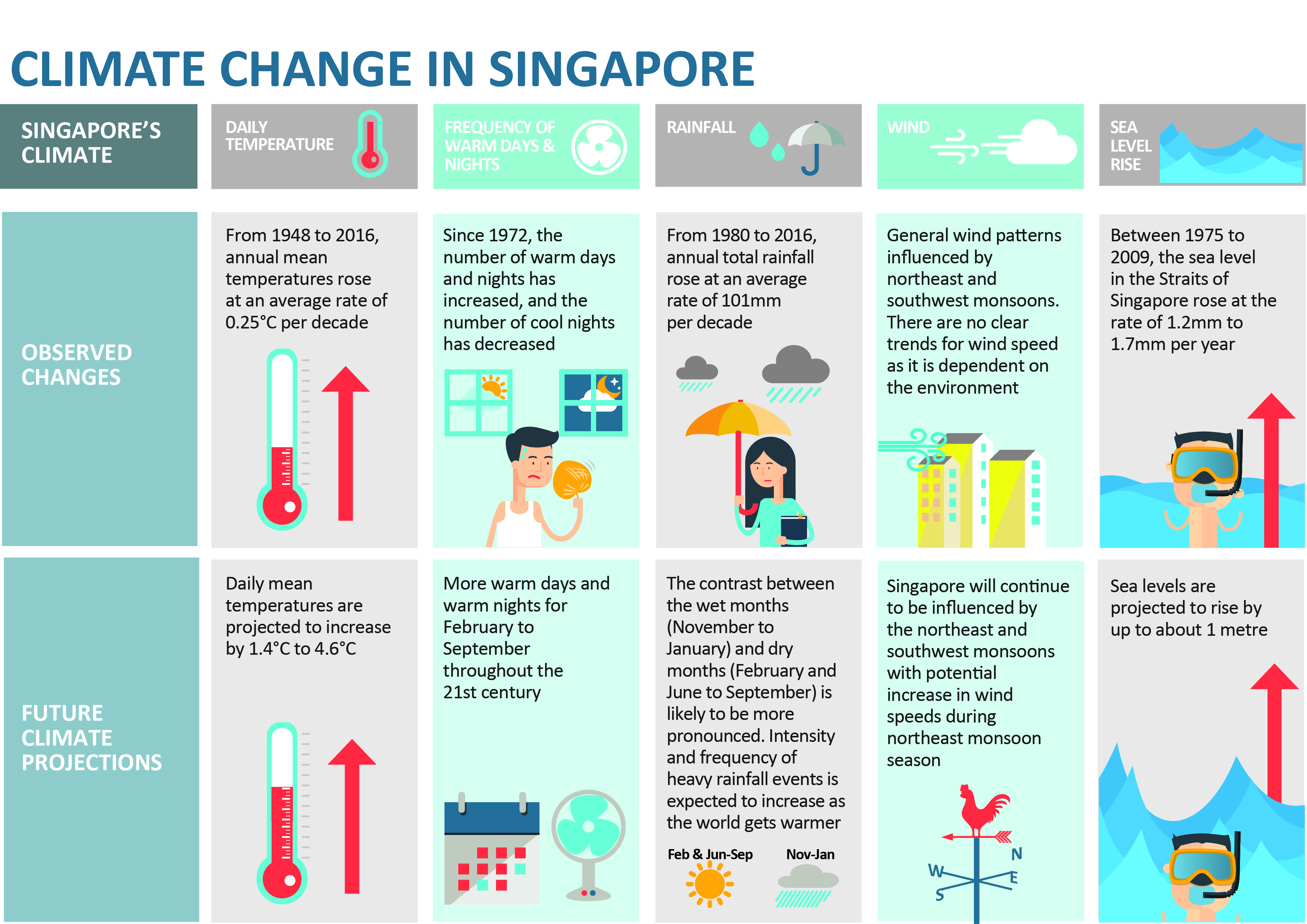 Live in Singapore long enough, and you would have constantly read or heard about attempts to reduce carbon footprint. This includes messages by the authorities or corporations to uphold the 3Rs and switch off lights when not in use.
But are individual efforts enough to tackle climate change? A climate activist begs to differ.
Governments can do more for cooling
One common method recommended by authorities to reduce carbon footprint is to reduce the usage of air-conditioners for cooling. But do you know that home air-conditioning only contributes to 2% of carbon emissions in Singapore?
Climate activist Ho Xiang Tian said in his commentary that there are alternative cooling methods to consider. For example, authorities can paint the exterior walls of buildings white to reduce heat gain. They can also plant more trees to bring down surrounding temperatures.
An individual simply can't implement the above solutions alone.
Education efforts needed on recycling
Reducing our waste is also another familiar call by the authorities to do our part for the climate. Even so, one should be aware that domestic waste only accounts for a quarter of the total waste generated in Singapore.
Yes, we agree that 25% may be no considerable number, but it's not tiny either. That's why education efforts on recycling have to be increased. Just do a soul-search and ask yourself if you ever use the blue bin below your HDB block. Even if you do, are you using the proper method to recycle?
Just so you know, 40% of recyclables in these blue bins are contaminated and cannot be recycled. Thus, they are sent for incineration instead. This defeats the ultimate purpose of recycling from the start, isn't it?
Maybe it's about time for the government to review existing measures to increase recycling rates.
Biodegradable disposables aren't any better
There are numerous local shops and retailers offering biodegradable alternatives, all in the name of love for the environment.
But what these businesses and their consumers do not know is that waste is burned in Singapore, not buried in landfills. This means these products cannot degrade and aren't very different from the impact of plastics, considering how waste in Singapore is managed.
According to a 2017 lifecycle analysis authorised by the National Environment Agency (NEA), biodegradable disposables that contain plastic and additives might do more harm than good.
This leads us to question if allowing the sale of biodegradable disposables in our little red dot is necessary.
Final thoughts
With all that mentioned above, while individual efforts contribute to a certain extent, living more sustainably is merely on a personal level. To scale this up and truly mitigate climate change, a bigger picture has to be considered.