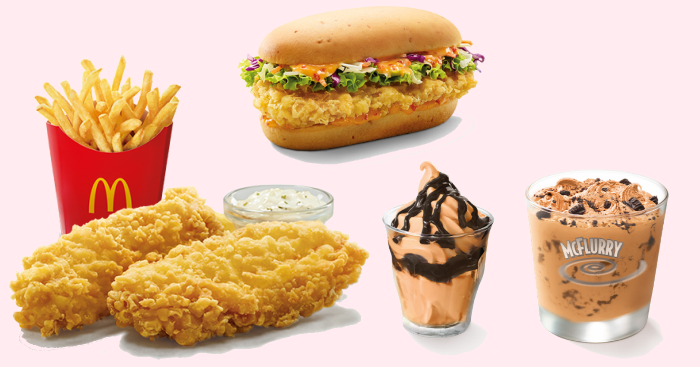 Coffee Milk Tea Ice Cream is coming to McDonald's
Try McDonald's all new Coffee Milk Tea Ice Cream as McDonald's launches the new flavour soft serve starting Mar 28.
Available as:
Cone ($1.00)
Twist Cone ($1.00)
ChocoCone ($1.20)
Sundae ($2.00)
McFlurry ($3.00)
That is not all. You can now have "Fish & Chips" at McDonald's as they will be bringing back Fish & Fries as well as Sweet Chilli Fish Burger in their menu. The Fish & Fries will cost $7.30 (or top up $0.90 for a drink) and the Sweet Chilli Fish Burger will cost $6.00 ($7.80 to make it a meal which comes with fries and drinks)
All images from McDonald's Singapore.