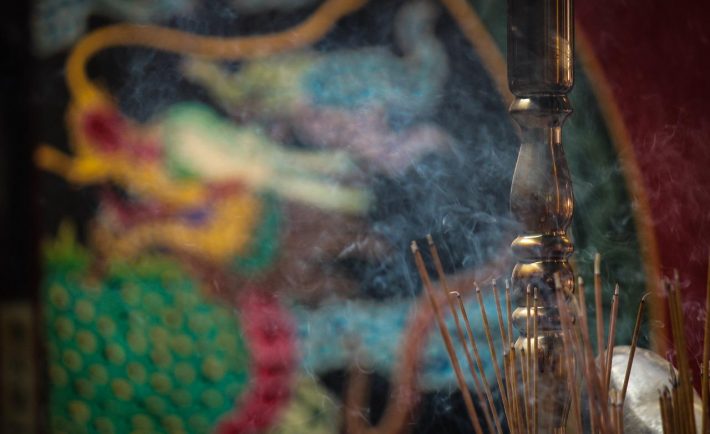 Image Credits: pixabay.com
What is Ghost Month?
Ghost Month is the seventh month of the Chinese Lunar Calendar. Because the Lunar New Year falls on a different day each year, the start of Ghost Month also varies. For 2022, Ghost Month started last July 29 and will end on August 26.
The Ghost Month, according to Chinese tradition, is the period when souls are given a "one-month pass" to roam among the living. This festival also pays respect to the homeless spirits, or those without families. China, Singapore, Taiwan, Malaysia, India, Thailand, Vietnam, Japan, and Cambodia are just some of the countries that observe Ghost Month.
Many people take precautions during Ghost Month to avoid running out of luck. After all, there is no harm in being extra careful. On that note, here are 6 Tips to Attract Luck during Ghost Month.
#1: POSTPONE YOUR MAJOR PURCHASES
Ghost Month typically brings uncertainty. Use this time to plan your purchases, especially on major items that you do not urgently need. If you are thinking of purchasing a new camera or gadget, postpone your purchase to the following month when you are more certain about your funds. Plan your budget and allocation ahead of time.
#2: STAY AWAY FROM UNNECESSARY DEBT
Apart from impulsively spending significant amounts of money, borrowing money during Ghost Month may not be the best idea. If you are planning to use the money on unnecessary purposes, you have to slow down. Prioritize your needs and pause any huge spending until things start picking up.
#3: EVALUATE YOUR BUSINESS PLAN
Starting a business during Ghost Month is often ill-advised as many investors take a break during this time, which can influence the economy. Use this period as an opportunity to recalibrate your business plan. Ensure that you have everything ready before you finally launch your business.
#4: DO BURN PAPER MONEY, INCENSE, AND CANDLES
The candles and incense will help light the spirits' way. While paper money will give them wealth in the afterlife. If you have budget to spare, you can treat them to other creature comforts like paper car.
#5: LIGHT UP YOUR HOME
It is said that spirits tend to lie in wait in dark and rarely used corners of a home. Bring positive energy to the space by adding lights. Put lights in hallways and corners. If the space does not have a lighting fixture installed, here is your chance to put a decorative floor or desk lamp. You can opt for energy-efficient LED bulbs. Apart from being earth-friendly, this option is also economical.
#6: WEAR BRIGHT COLORS
Hungry Ghosts are attracted to muted or dark colors such as black, gray, and dark blue. Bright colors may keep them at bay. Pick cheerful colors for your sheets, curtains, pillowcases, and more. Shades of yellow, orange, pink, green, red, and pastel encourage positive energy and uplift the mood.