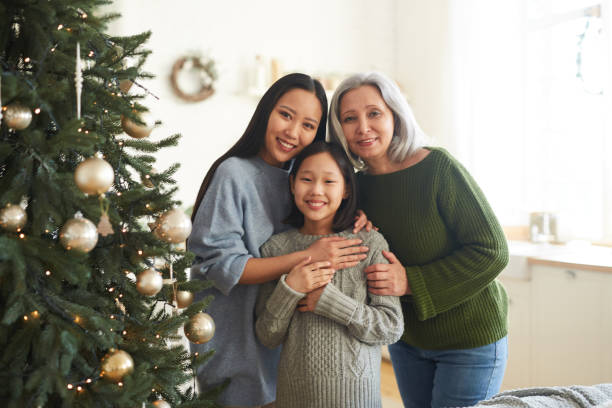 With the lifting of COVID-19 restrictions after 2 years, we can now finally celebrate Christmas with more loved ones this year!
While there's a lot to plan when it comes to what gourmet to prepare and outfits to put together, don't let budget be something you have to worry about. This is because Giant is here to make your Christmas shopping pocket-friendly with the ongoing inflation.
Giant is the one-stop shop offering all the convenience you need for a wide range of festive must-haves from gifts to décor and food staples. Let's take a look at the highlights this year.
Great Gifts
PLUSH BEAR 100CM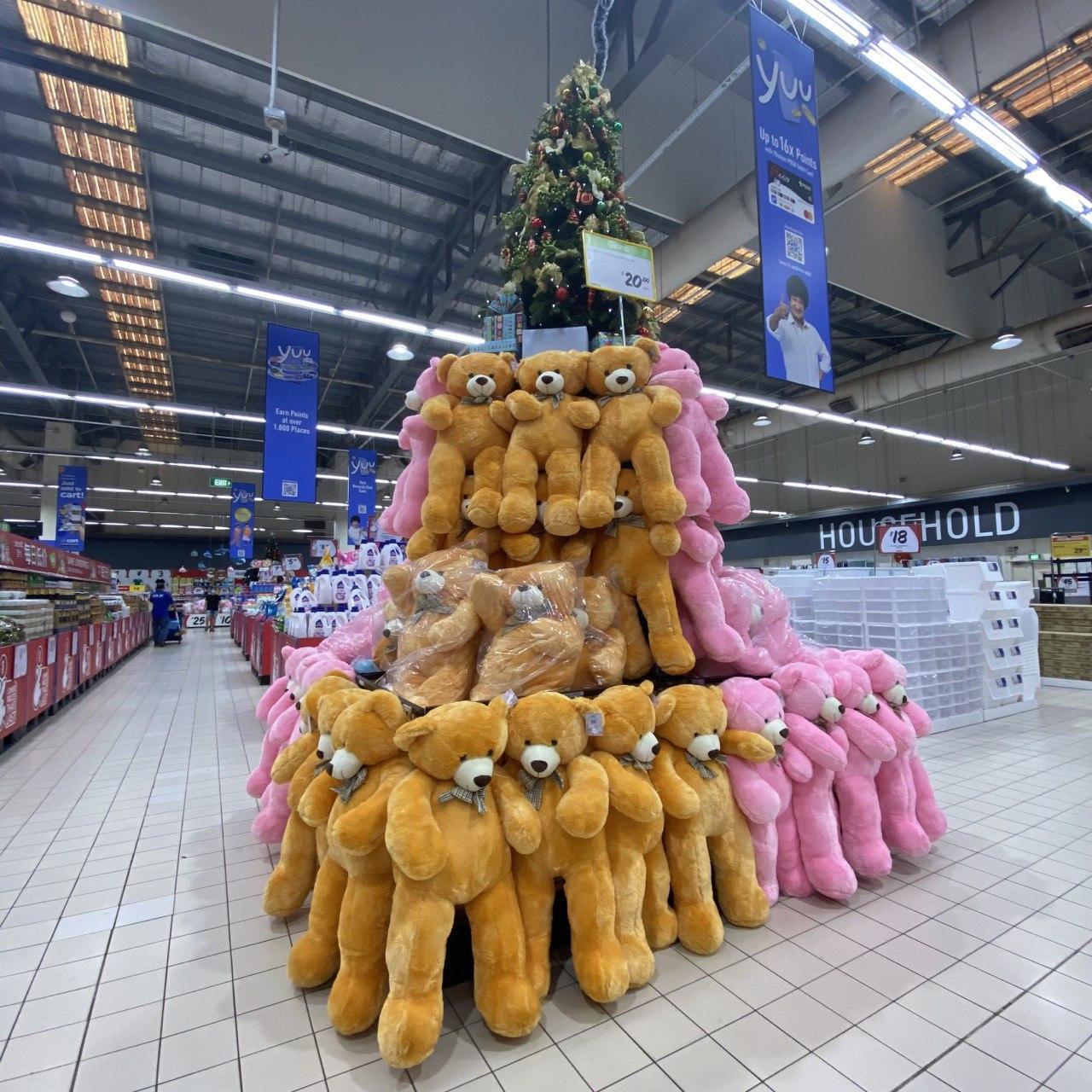 Now: $20
Soft, fluffy, and HUGE! This giant plushie is perfect for kids and adults alike. At 100cm tall, it's one of the biggest plushies out there. Available in various colors, this giant plushie is a must-have gift for anyone who loves cuddles.
HOT WHEELS BASIC CARS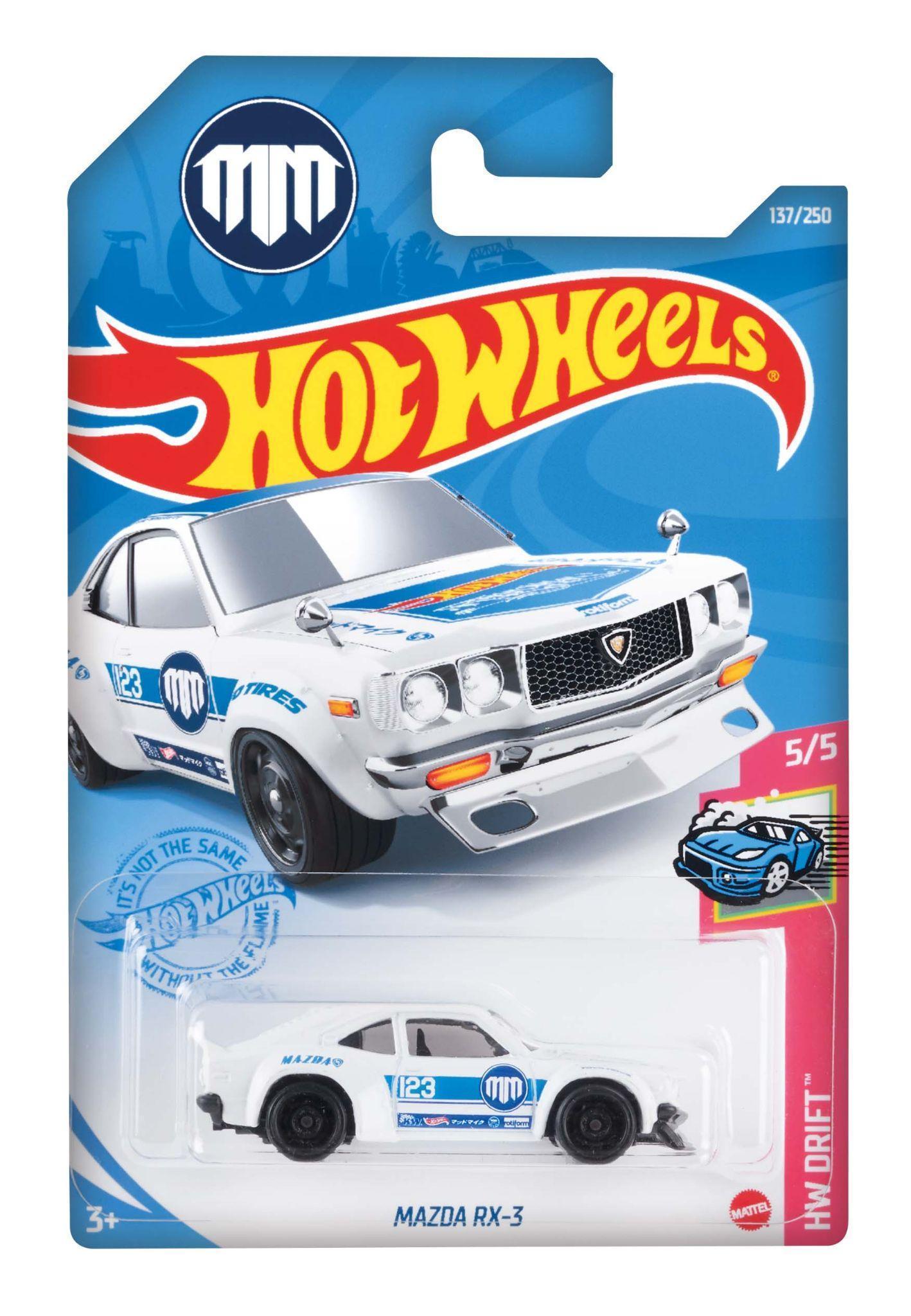 Now: $3
Retail Price: $3.90
Calling all car enthusiasts! If you love sleek and shiny vehicles, you will adore this collection. These authentic designs are perfect for toy car collectors of all ages. Plus, they're available in an impressive assortment of colors and styles. With details like their real-world inspirations, these lovely cars are sure to impress. Add them to your collection today!
Christmas Snacks and Confectionery
CADBURY DAIRY MILK ADVENT CHOCOLATE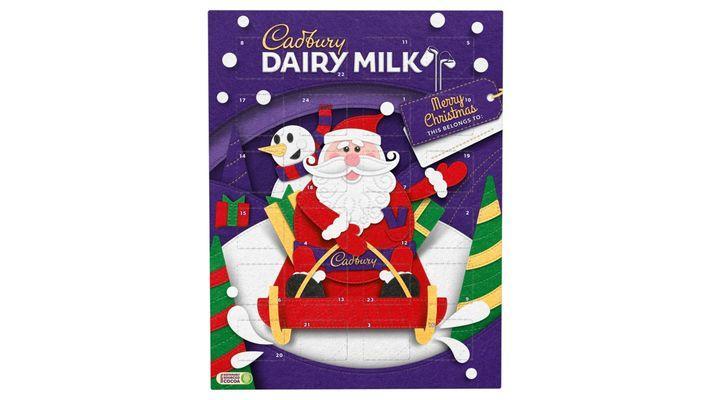 Now: $4.90
Countdown to Christmas Day with the Cadbury Dairy Milk Advent Calendar. What better way to build up the festive mood than to wake up every morning with a chunk of its signature chocolate? There are 25 days of milk chocolate surprises that you can indulge in!
WAFER ROLLS CHOCOLATE PEANUTS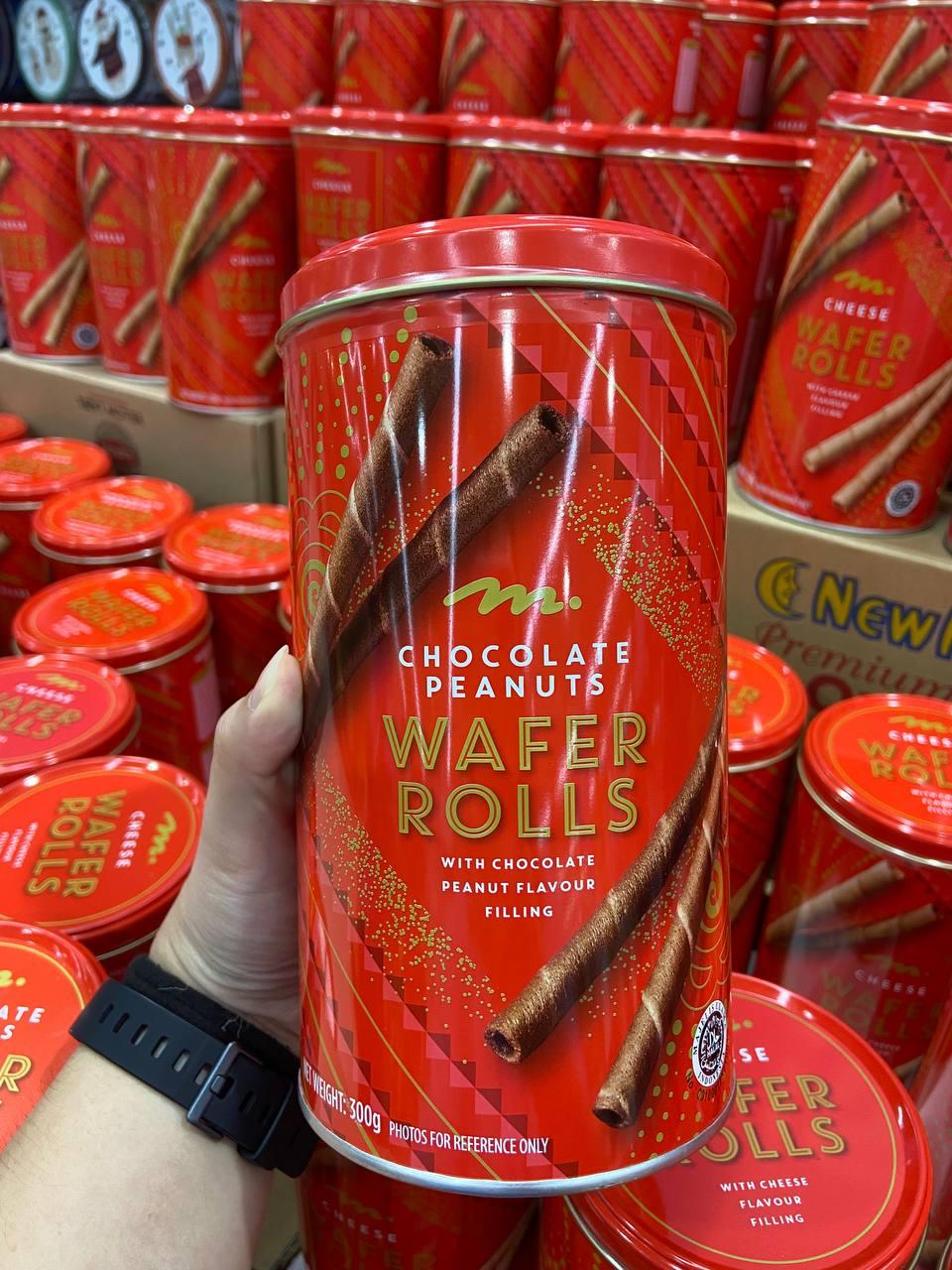 Now: $4.80
These crispy wafer rolls are perfect for your holiday celebrations. It is generously filled with aromatic chocolate peanut cream that will keep your guests munching while waiting for the yuletide feast. A must-have snack for chocolate lovers!
Creative Christmas Décors
$1 CHRISTMAS DECORATIONS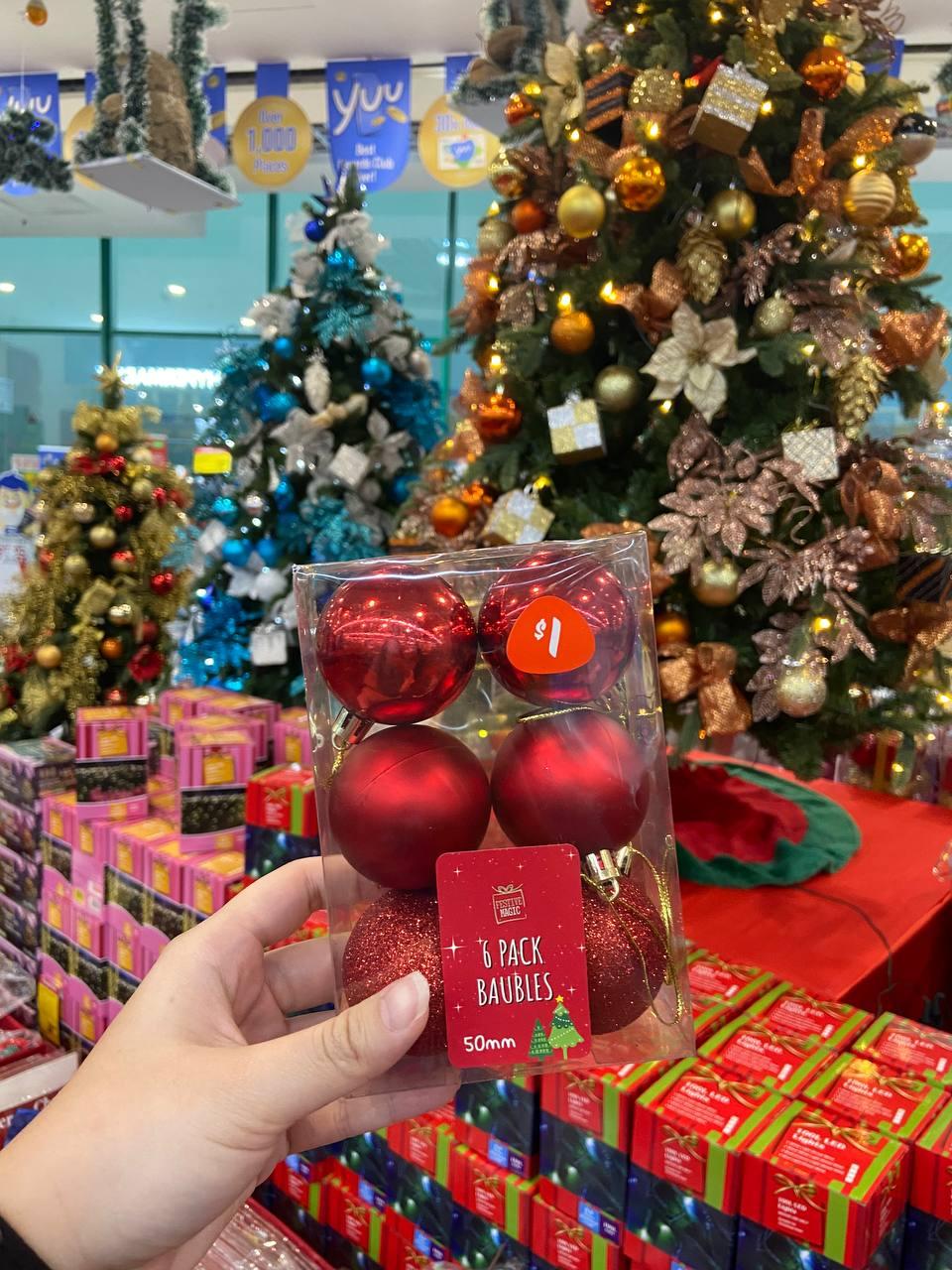 Deck the halls with these assorted Christmas decorations! Giant's got everything you need to get into the Christmas spirit. From ornaments to tinsel, these decorations are perfect for beautifying your home. Best of all, they're budget-friendly so you can save some money for presents. Get your home in the holiday spirit today.
CHRISTMAS TREE 160CM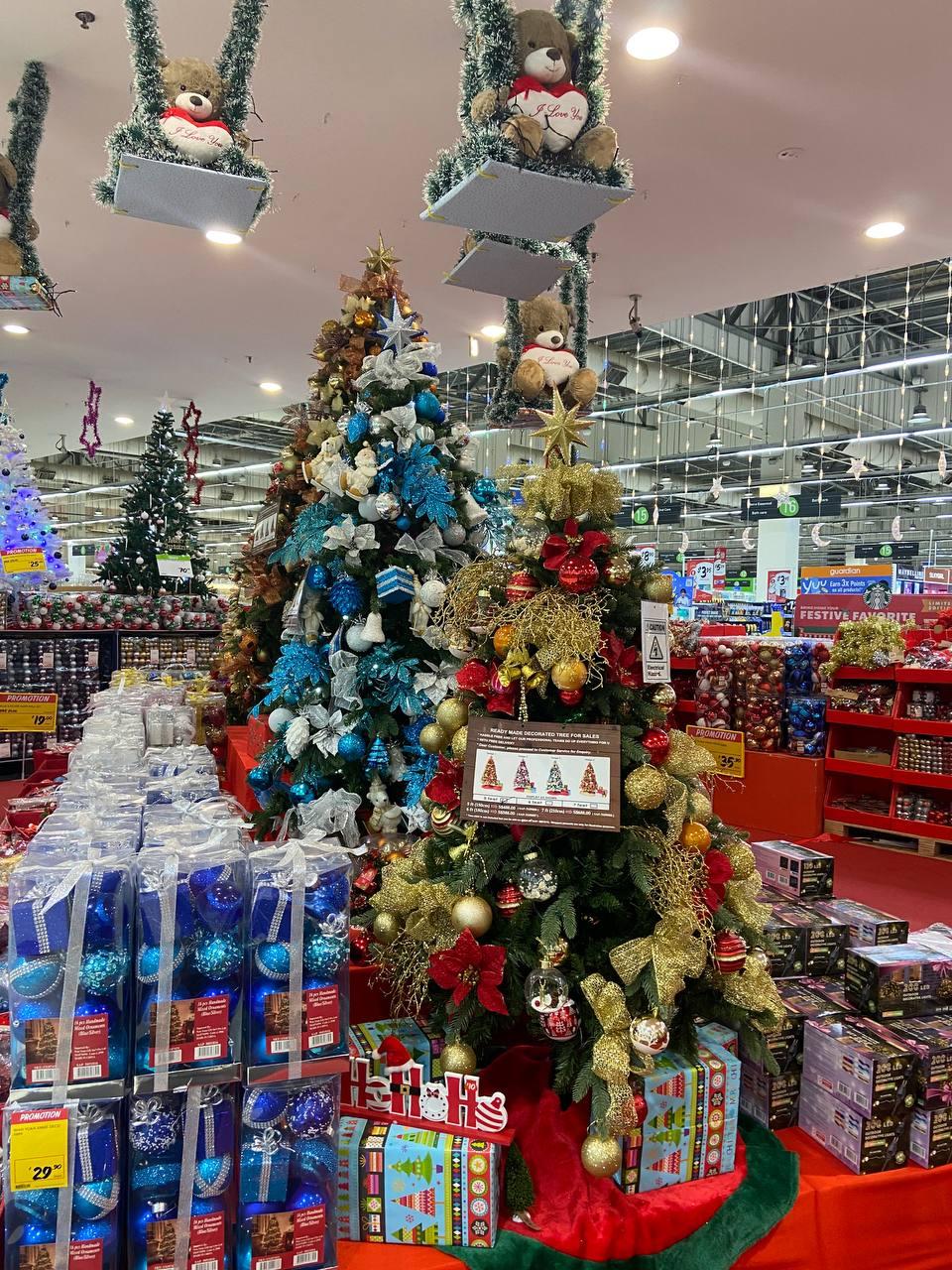 Now: $20
Bring the Christmas spirit into your home with this evergreen tree. Standing at 160cm, it's the perfect size for adding some extra holiday cheer. And what Christmas tree is complete without ornaments? This is a tree the whole family can enjoy decorating. Get the kids involved and make some amazing holiday memories before the year ends.
Must-Have Party Food Staples
M CELLARS WINES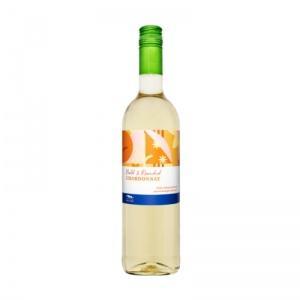 Now: $20
If there is any time to enjoy a good bottle of wine, Christmas is the time. Pair your Christmas dinner with world-class estate-grown wines from M Cellar. From classics like the cabernet sauvignon and chardonnay to shiraz, pinot noir, and merlot, get them at $20 each at Giant!
BETTY CROCKER FUDGE BROWNIE / MUFFIN MIX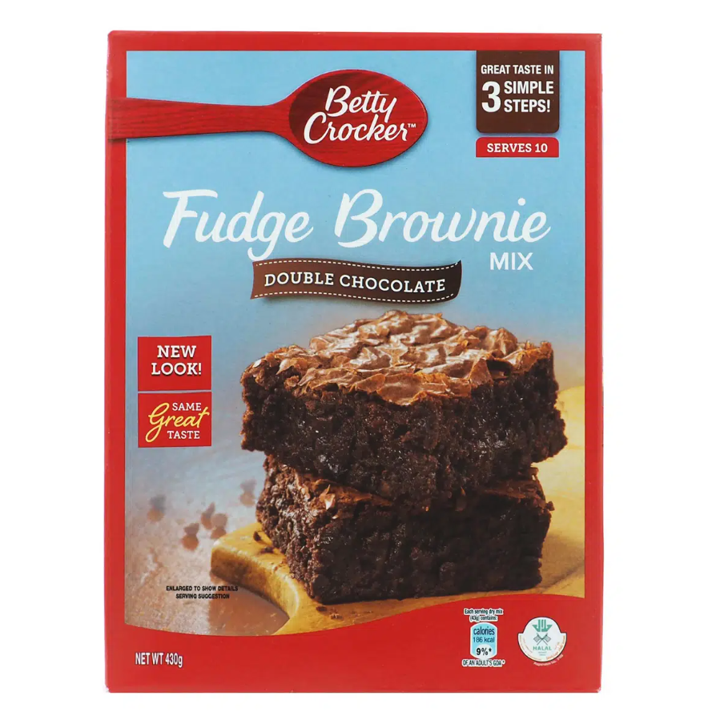 Now: $4
For chocolate lovers, Christmas brownies are a must at the dessert table. If you enjoy plating up Michelin magic in your own home and getting creative, get the fudge brownie or muffin mix from Betty Crocker. You can easily bake a decadent fudge brownie that is chewy with a rich taste of chocolate in every bite!
MEADOWS TRUFFLE POTATO CHIPS 60G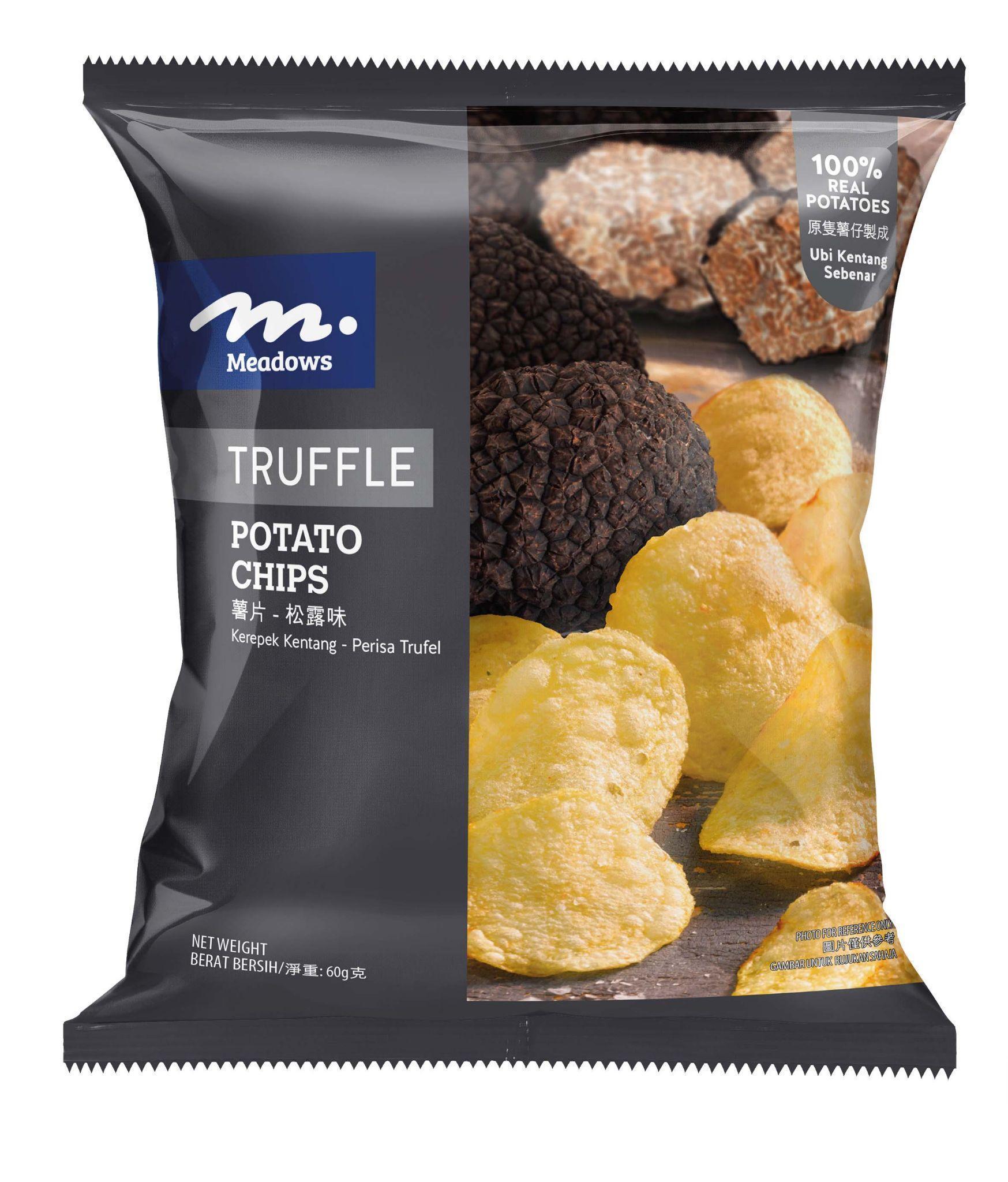 Now: $1
Looking for a gourmet way to add some flavor to your Christmas spread without breaking the bank? Then you should not forget to get Meadows' popular $1 truffle chips! Made from 100% real potatoes and infused with the best truffle oil, these chips are sure to please even the most discerning palate. And with Meadows' award-winning taste and quality, you can rest assured you're getting the best of the best. So don't wait, add a little affordable luxury to your holiday feast with these bags of chips today.
These fantastic deals are just a sneak peek of what you can expect at Giant this Christmas. There's more awaiting, guaranteed to make your trip down worthwhile!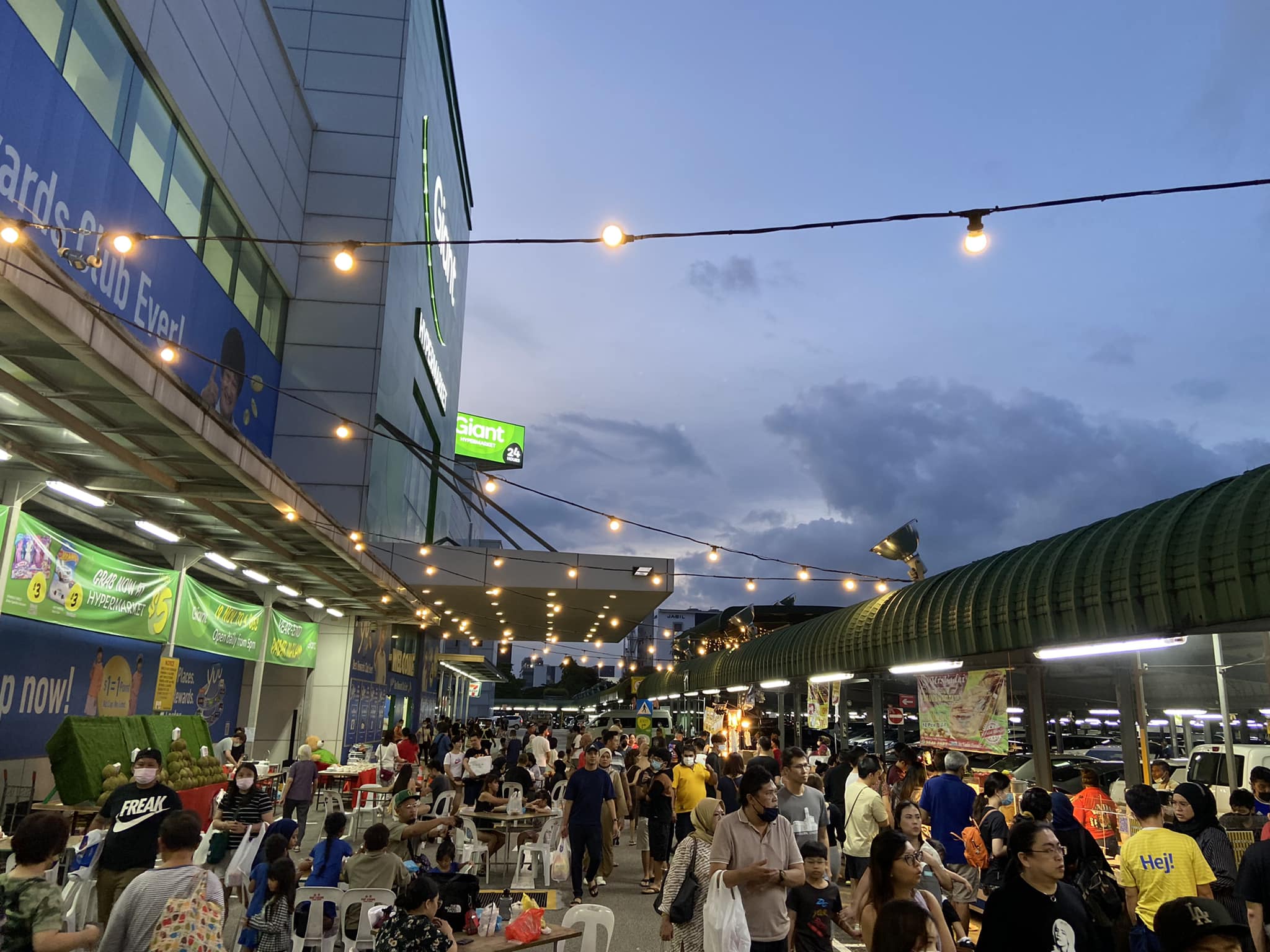 And before you head down, we want to let you know that Giant is also holding its first-ever Year-End Pasar Malam at Giant Tampines Hypermarket from 19 November – 4 December with a lineup of exciting food stores, games, and festive light-up.
You can expect all of your favorites including Taiwanese crispy chicken, sweet potato balls, Ramly burgers, Thai milk tea, durians, and more!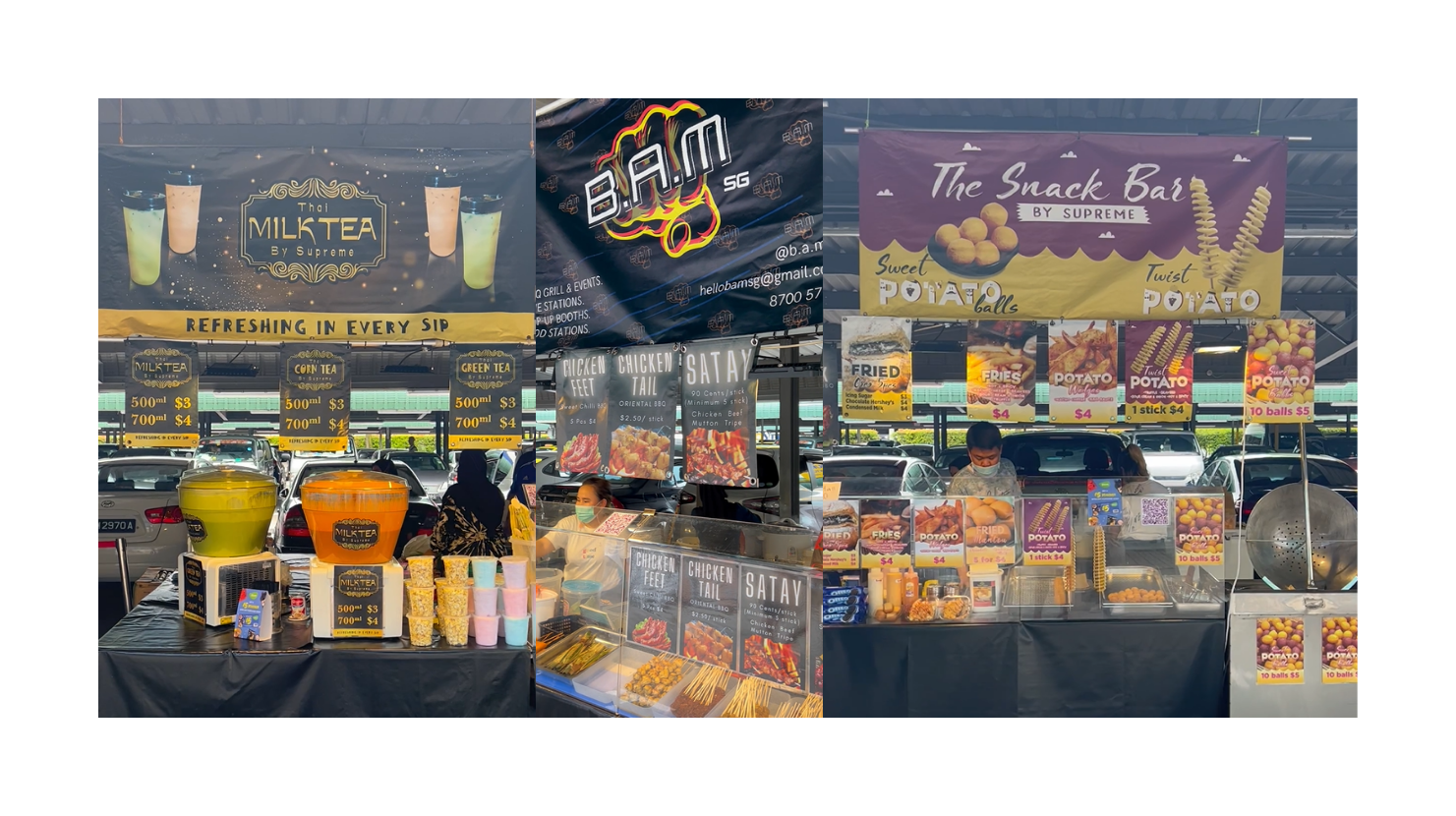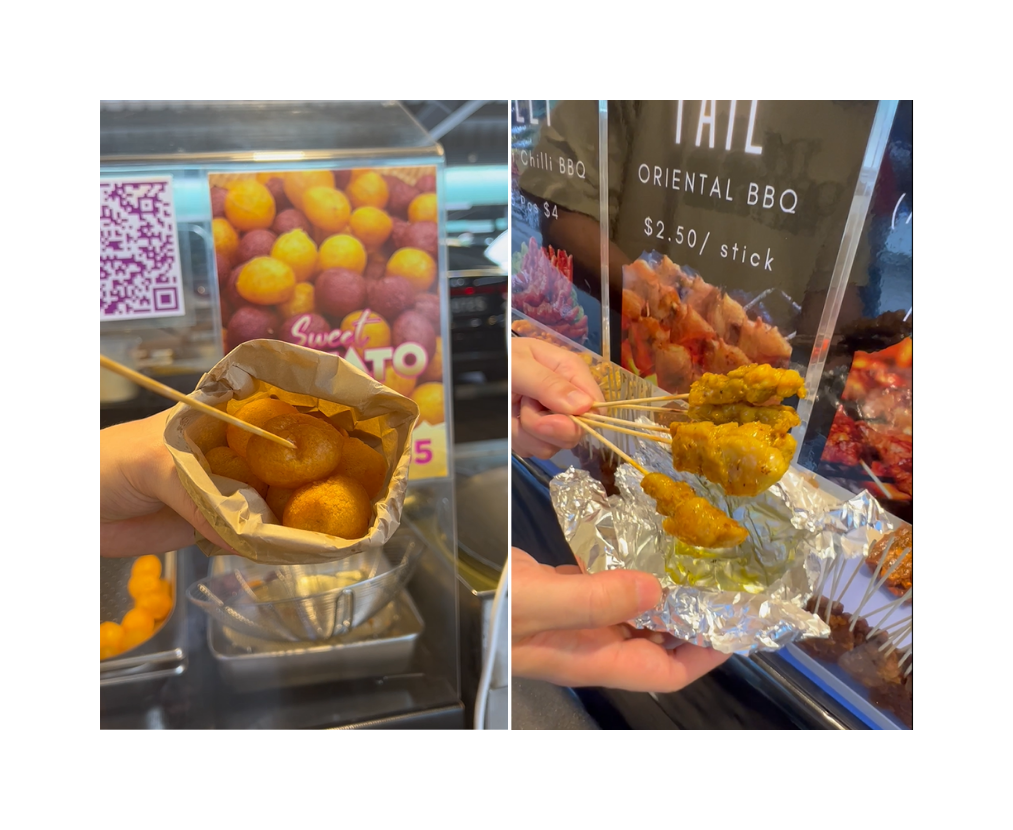 All cooked food purchases at the Pasar Malam will entitle shoppers to a $5 OFF $80 Giant Shopping Voucher. Redeemable at Giant Tampines Hypermarket and all Giant stores in Singapore.
Take advantage of the FREE parking while you're there. Not driving? Take the FREE shuttle bus from Bedok and Tampines MRT to get there. For more information, click through this link to find out more.
Wait no more and hurry down today! Have a joyful, GIANT Christmas.