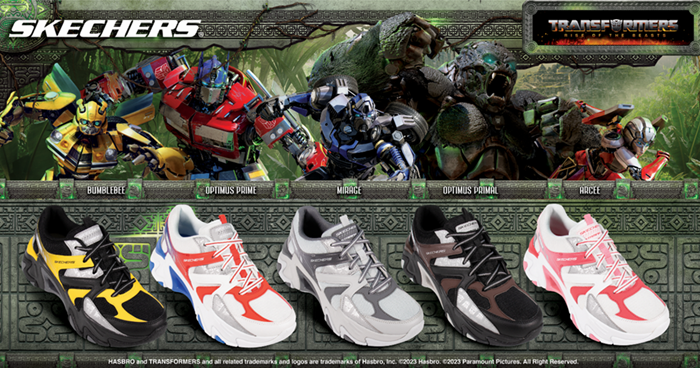 Get ready to unleash your inner Autobot or Decepticon as Skechers join forces with Hasbro to launch an electrifying collaboration: the Skechers X Transformers: Rise of the Beasts collection. Just in time for the highly anticipated release of the new Transformers: Rise of the Beasts movie, this collection offers a range of striking footwear styles, apparel, and accessories inspired by the iconic Transformers characters. So gear up and step into a world where fashion meets robotic action!
Footwear for Every Fan: Whether you're an adult or a child, Skechers has got you covered with their incredible lineup of footwear. For adults, the athletic and comfortable Skechers Stamina V3 sneaker takes center stage. Available in five different colorways inspired by beloved characters such as Arcee, Bumblebee, Mirage, Optimus Prime, and Optimus Primal, these sneakers will make you feel like a true hero with every step.
$159
Young Transformers enthusiasts can also enjoy the collection with the kids' range, featuring four designs of Skechers Foamies in the trendy clogs style, as well as three designs of the lifestyle footwear Skechers Stamina V2. From the playground to family outings, kids can embrace their favorite Transformers characters while enjoying the comfort and style that Skechers is renowned for.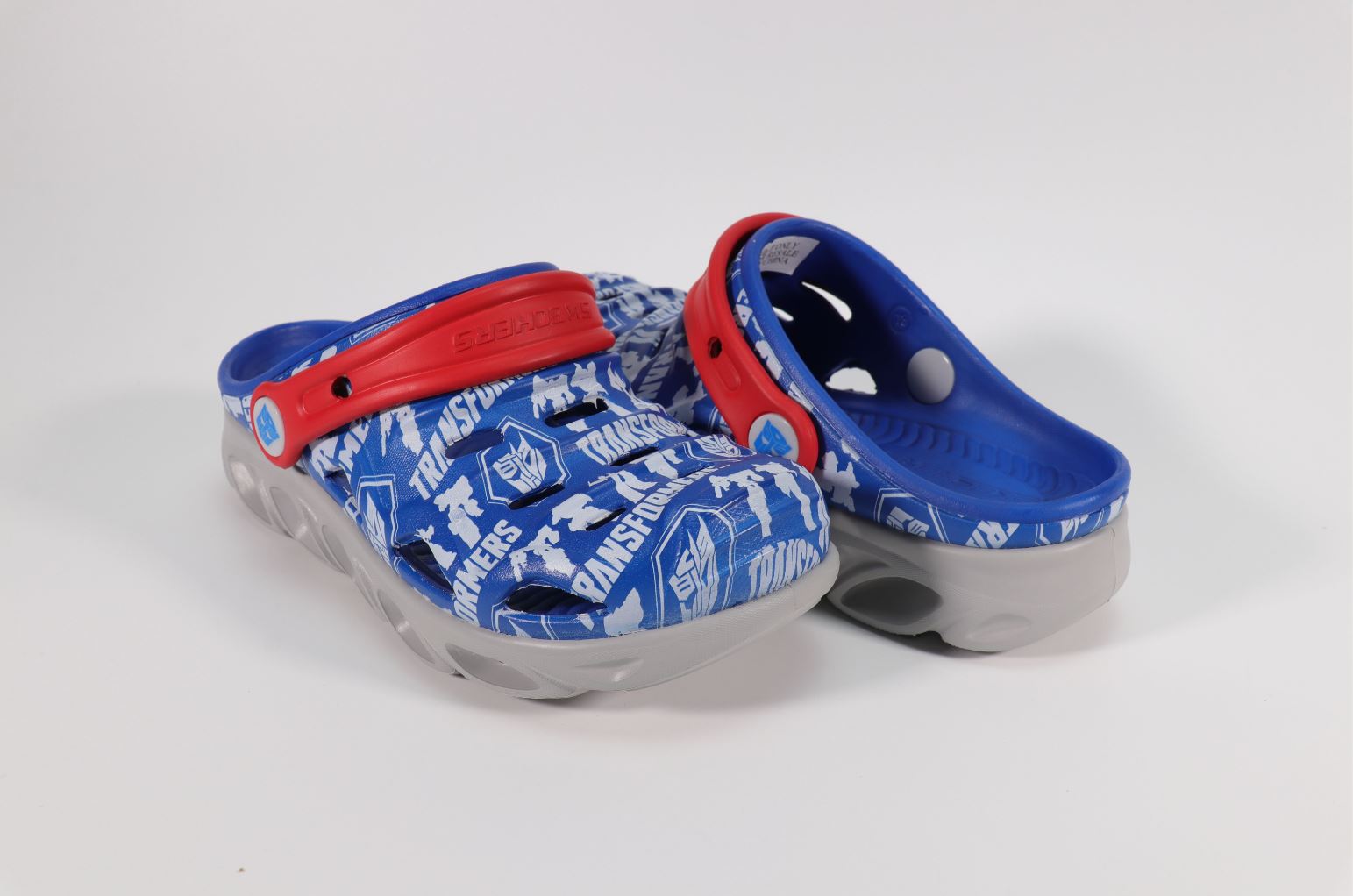 Complete Your Transformation: The Skechers X Transformers: Rise of the Beasts collection goes beyond footwear, offering a versatile assortment of apparel and accessories to complete your transformation. The apparel collection includes an array of tops, bottoms, and jackets that capture the spirit of the Transformers universe, allowing fans to showcase their allegiance to Autobots or Decepticons in style. Complement your outfit with Transformers-themed socks, caps, and bags that add an extra touch of robotic flair to your look.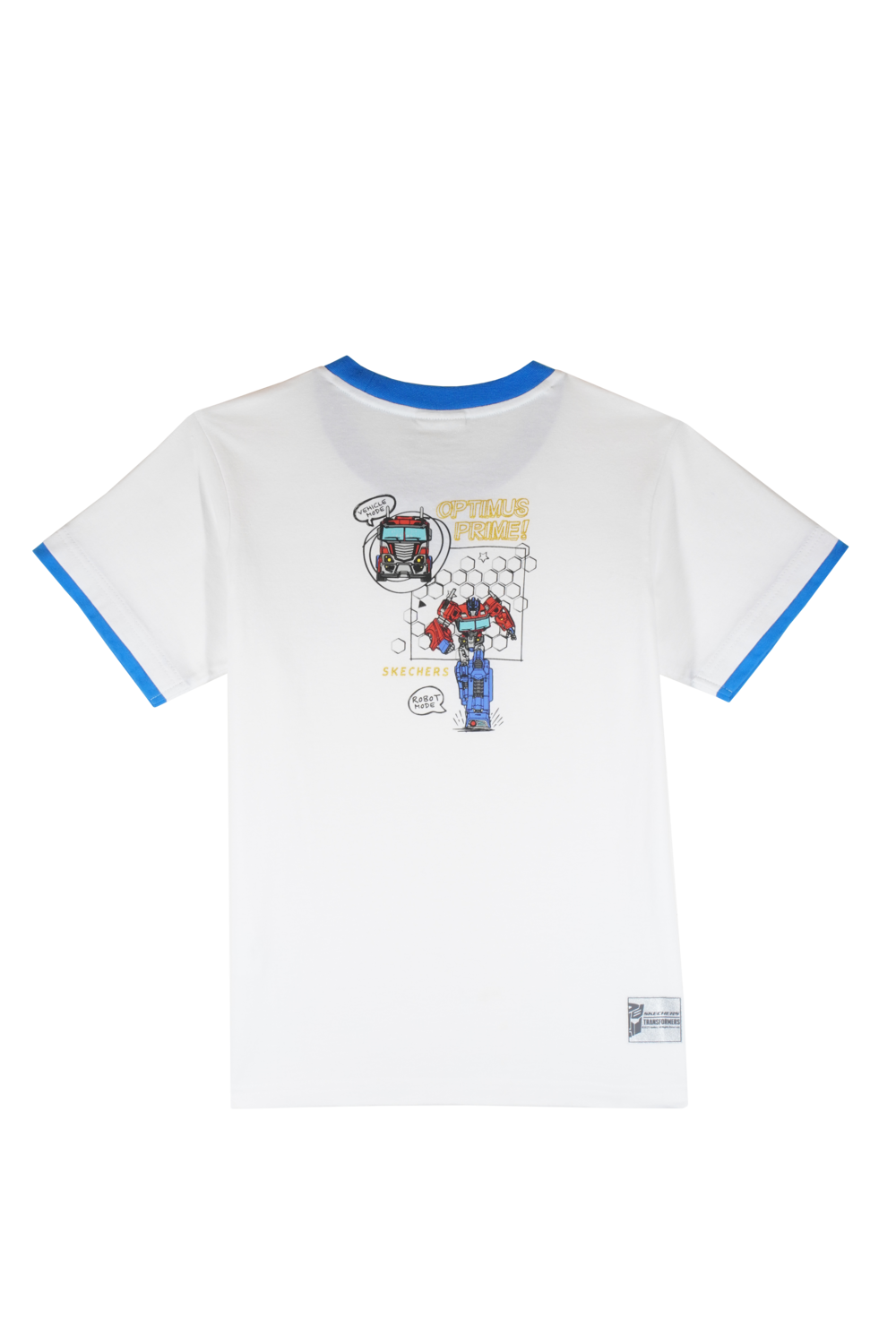 Exciting news for Transformers fans worldwide! The Skechers X Transformers: Rise of the Beasts collection is now available for purchase online until the end of June. For an immersive shopping experience, you can also find the collection in select Skechers concept stores starting from May 24, 2023. Don't miss out on the opportunity to own a piece of this exceptional collaboration that seamlessly merges the worlds of fashion and Transformers.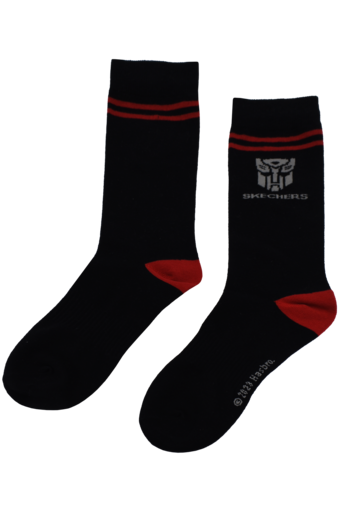 With the Skechers X Transformers: Rise of the Beasts collection, you can now express your love for the Transformers franchise in a whole new way. Skechers has successfully fused comfort, style, and the iconic characters from the Transformers universe, bringing fans a remarkable range of footwear, apparel, and accessories. So, gear up, step out, and let your style transform with the power of Skechers and Transformers!