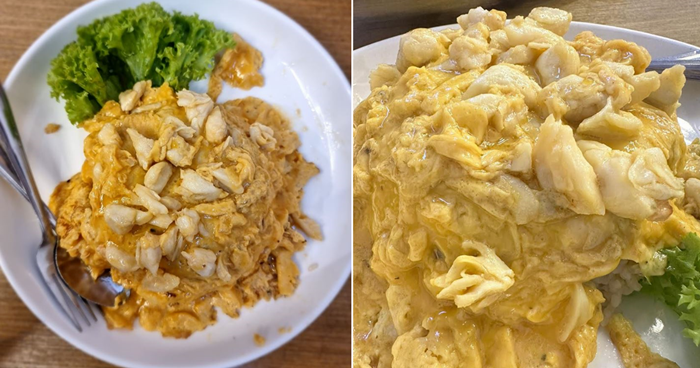 Nestled in a commercial office building located in Jalan Besar area, Baan Kanom Thai stands as a true gem for Thai cuisine enthusiasts. This Thai eatery offers a delightful culinary experience that transports diners straight to the bustling streets of Thailand, where tantalizing aromas and vibrant flavors await.
One of the standout dishes that deserves special mention is the Creamy Crab Omelette Fried Rice. This exquisite creation combines the richness of crab meat with the fluffy texture of an omelette and the fragrant aroma of fried rice. Every bite is a heavenly symphony of flavors that will leave you craving for more. For just $12, you get a plate of creamy omelette fried rice topped with huge chunks of sweet crab meat. You also get a special chilli dip that has a 'zing' to it.
Creamy Crab Omelette Fried Rice
For noodle lovers, Baan Kanom Thai also offers a delightful rendition of Pad See Ew, a stir-fried noodle dish that combines wide rice noodles, succulent meats, and fresh vegetables. The smoky aroma and savory flavors will leave you satisfied and longing for another plateful.
Seafood aficionados should not miss the Prawn Vermicelli, a dish that showcases the delicate balance of flavors that Thai cuisine is renowned for. With plump prawns, silky vermicelli noodles, and a harmonious blend of spices, this dish exemplifies the culinary mastery that Baan Kanom Thai brings to the table.
If you are a big fan of tom Tom Yum, try their Seafood Tom Yum Mama Noodles—an irresistible fusion of spicy, tangy, and savory with generous amount of scallops, prawns, fish and squid.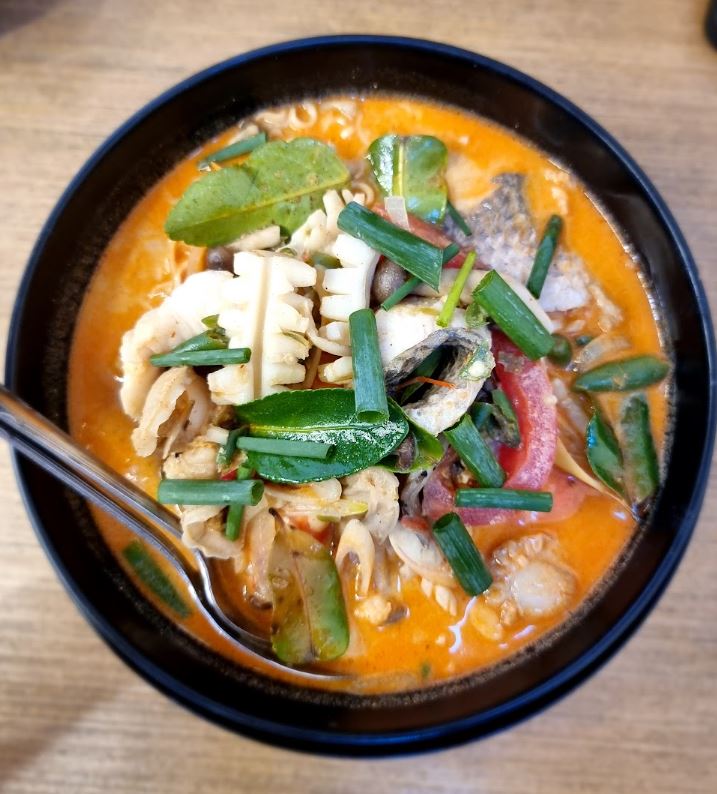 Seafood Tom Yum Mama Noodles
If you're a fan of Thai street food, be sure to try the Thai Crispy Pancakes. These delectable treats are insanely chewy inside with a crisp outer shell. Whether you opt for the classic pandan flavour or venture into the realm of sweet potato or coconut, each bite is a burst of sweetness that will transport you to the vibrant food stalls of Thailand.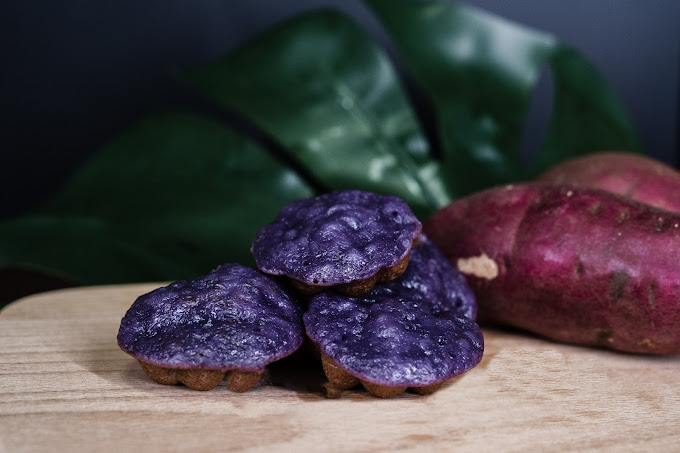 Thai Sweet Potato Pancakes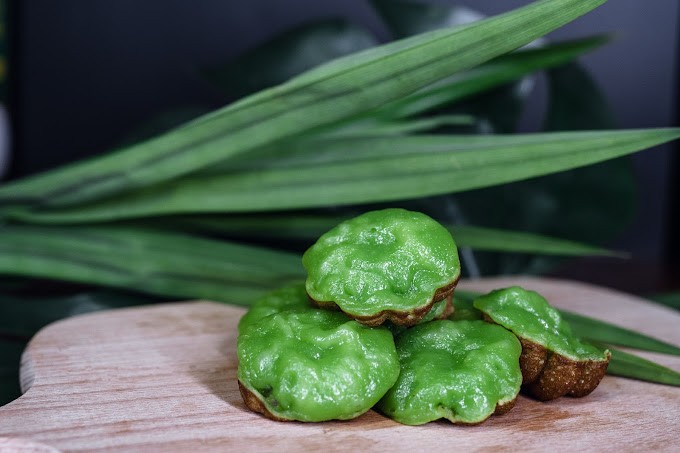 Thai Pandan Pancakes
You can check out their menu on their Facebook page here.
Location and Opening Hours:
Baan Kanom Thai
380 Jalan Besar, ARC380, #01-15
Singapore 209000
Tuesday – Sunday
Lunch: 11AM – 3PM
Dinner: 4PM – 10PM