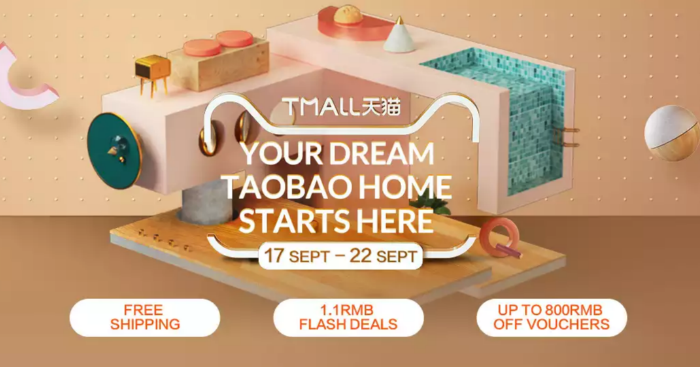 In the process of building your new home but find your furniture shopping expenditure piling up? Help is on the way!
Tmall Signature Store (by Taobao, if you haven't heard, is an official store that is run by Tmall selling all kinds of home furniture. Items sold in the store are specially picked for overseas users and must have met a certain standard in terms of quality and popularity amongst their overseas shoppers.
They are now running a series of promotion such as 1.1RMB Daily Flash Deals, giveaway of 150RMB off vouchers to help make your furniture shopping less stressful than it already is!
Be the first to preview and cart out between 20 – 22 September, and enjoy FREE SHIPPING to Singapore on your shopping!
1.1RMB DAILY FLASH DEALS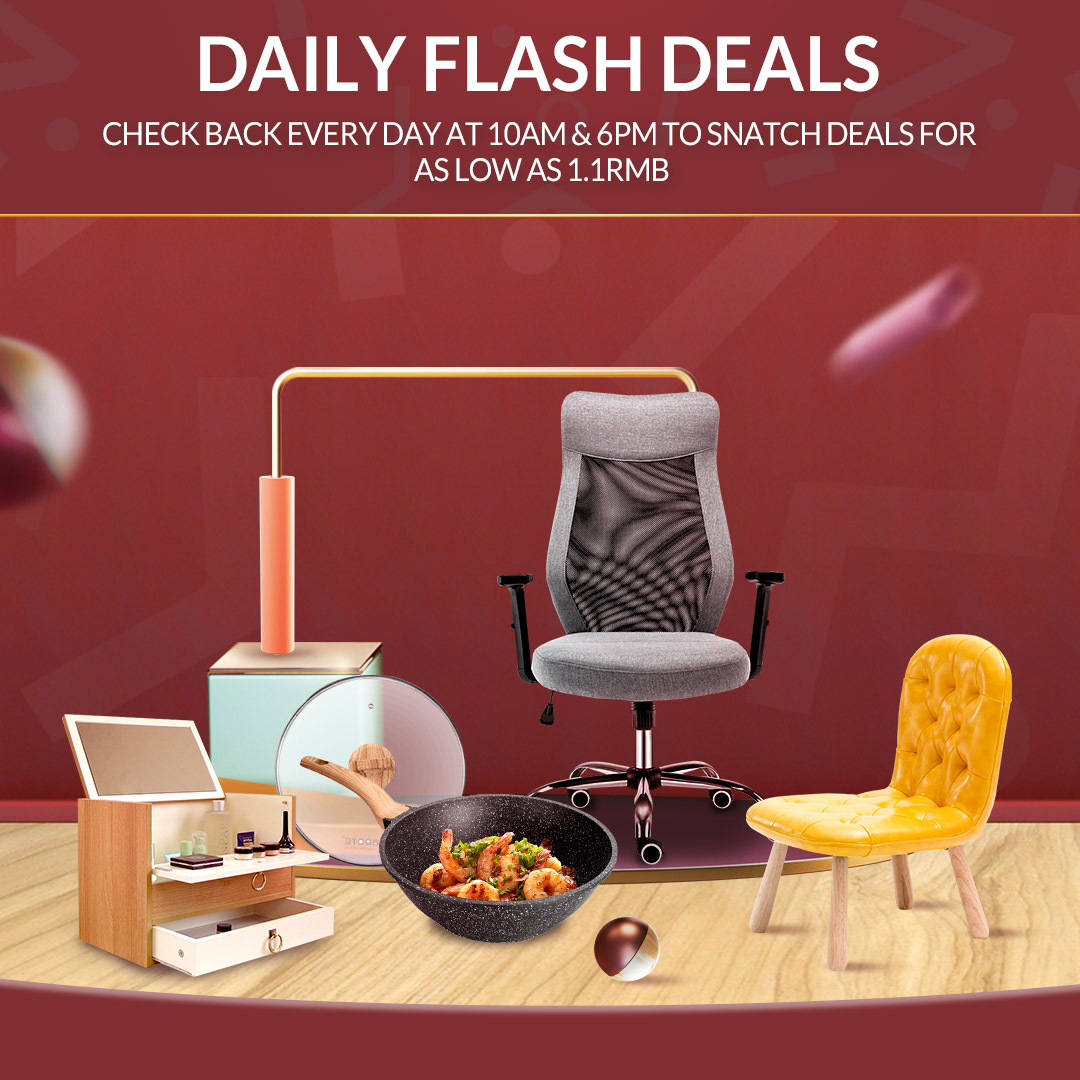 Beginning on 17 September through to 22 September for a specific time of the day, snatch deals for as low as 1.1RMB. The magic hours are 10am & 6pm, so don't forget to check back every day!
150RMB OFF VOUCHERS
In that same period, log in to your app daily to redeem vouchers worth up to 150RMB. These vouchers are shopping credits that can help you offset your purchased items once the value reaches a certain amount for a particular category of products.
FREE SHIPPING TO SG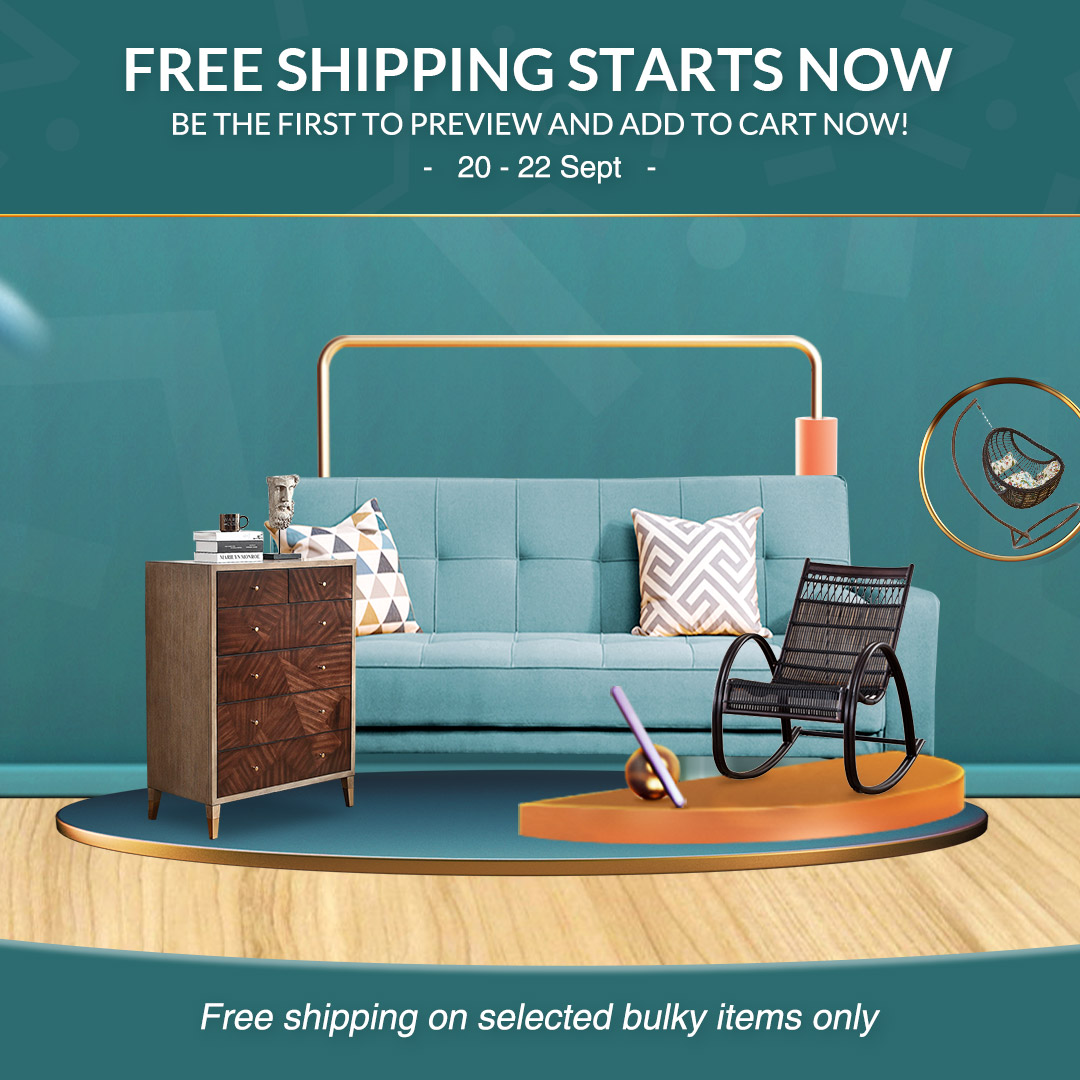 Build your dream Taobao Home and save on shipping for selected bulky items! Only from 20 – 22 September, get free shipping to Singapore.
UP TO 800RMB OFF CATEGORY VOUCHERS
When you exceed a certain amount shopping on all participating merchants on the Taobao app for a particular category of products, these shopping discounts can increase exponentially to up to 800RMB!
A LITTLE EXTRA FOR NEW USERS
Attention all new users of Taobao! Enjoy 20RMB OFF your first purchase when you shop on their website.
If you haven't tried shopping for furniture online, this gives you a perfect opportunity to decorate your new house!
Browse their online store now and who knows, one little piece of adornment for your house can lead to a whole makeover for your dream home!