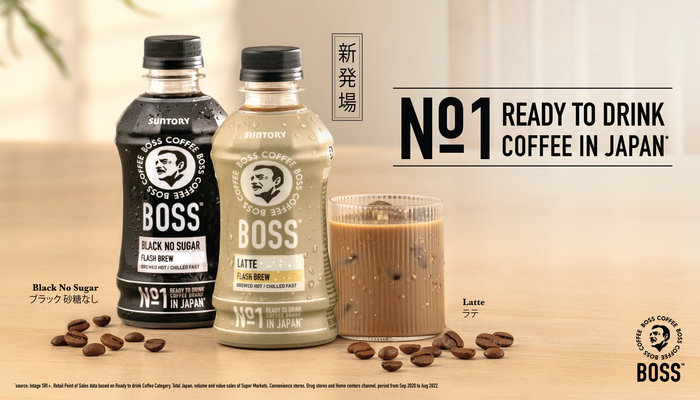 Attention coffee lovers!
There's a new brew in town and it's exclusively available at 7-Eleven stores near you. BOSS Coffee, a popular Japanese brand known for its rich and smooth taste, has just launched its line of ready-to-drink coffee and retails at $2.50 per bottle at 7-Eleven stores in Singapore.
If you're a fan of Japanese culture, you may already know that BOSS Coffee is a household name in Japan. It's a brand that has been around since 1992 and is known for its strong, yet mellow flavor. BOSS Coffee is also known for its tagline, "Quality coffee moments. Anytime. " which speaks to its reputation as the go-to quality coffee for busy people who need a quick pick-me-up.
Now, Singaporeans can enjoy the same high-quality brew that BOSS Coffee is famous for. There will be two flavors and each has its own unique taste profile. Whether you prefer a classic black coffee or a creamy latte, BOSS Coffee has something for everyone.
But what sets BOSS Coffee apart from other ready-to-drink coffee brands? For starters, it's made with carefully selected Arabica beans that are roasted to perfection. The coffee is also brewed using a unique process that uses the flash brew technology where Arabica coffee beans are brewed with hot water to extract the bold and aromatic goodness, before being chilled in seconds ('flash') to lock in the flavor. This unique Japanese flash brewing process gives the distinctive smooth and aromatic taste of BOSS Coffee.
In addition to its delicious taste, BOSS Coffee is also incredibly convenient. The drinks come in a convenient bottle that can be easily carried around, making it perfect for those who are always on the go. Plus, since they are available exclusively at 7-Eleven stores, you can easily grab a bottle whenever you need a caffeine boost.
But don't just take our word for it. Try BOSS Coffee for yourself and taste the difference. Whether you're a busy student, a working professional, or just someone who loves a good cup of coffee, BOSS Coffee is the perfect choice.
If you love a good deal, you're in luck! 7-Eleven is currently running a promotion where you can buy one bottle of BOSS Coffee and get another one absolutely free. That's right, you can now enjoy two bottles of your favorite BOSS Coffee flavors for the price of one from now till 28 March 2023.
So head over to your nearest 7-Eleven store today and grab a bottle of BOSS Coffee. Trust us, your taste buds will thank you.
Facebook: https://www.facebook.com/BOSSCoffeeSingapore
Instagram: https://www.instagram.com/bosscoffeesg/