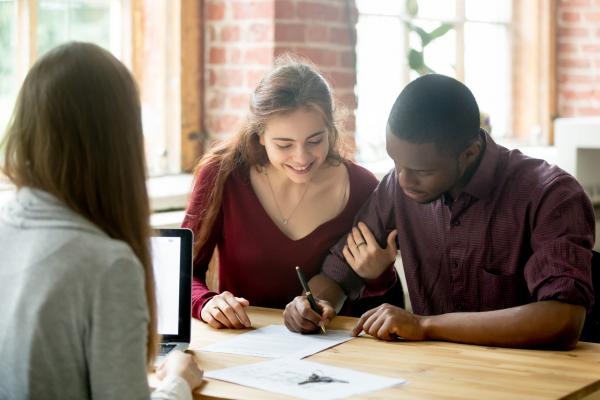 Image Credits: nasdaq.com
According to a senior economist from DBS bank, Singapore is very likely out of a full-fledged recession. To be exact, a recent news report in April this year revealed that our economy grew by 0.2% in the first quarter.
While it's good news, it might be too early to rejoice over the numbers. Economists noted that the trend does not necessarily mean that the economy is doing well. But it's on its baby steps to pre-pandemic levels.
Since COVID-19 has been with us for 1.5 years and will eventually become endemic, it's always wise to prepare for rainy weather. If you share the same sentiments, don't do these things during a recession.
#1: Accept the request to be a cosigner
Maybe your long-time best friend or a family member has requested your help to be a cosigner for a loan they're planning to take. But in uncertain times, it's better not to accept the plea.
No matter how much you can vouch for the person's personality to repay the loan, nothing is an absolute guarantee. Just think about the possible consequences should the borrower disappears or is simply unable to pay back the loan due to sudden unemployment or downward spiralling financial status.
#2: Taking out a personal loan
Speaking of debts, it's advisable that you don't pick up a personal loan when the economy is terrible.
That new car you've been dreaming of having or that private housing you would like to own with your future spouse can wait. During a recession, you may lose your job on short notice, which will significantly affect your ability to repay your monthly loans. The worse thing is to be faced with bankruptcy should the situation aggravates.
#3: Slack on your job
Unless you're planning to force your superior to fire you, now's not the time to slack on your job. 
Yes, working from home is still the default as Singapore slowly moves to Phase 3 (Heightened Alert). But that doesn't mean you can take this opportunity to produce mediocre work. If you want to prove that you're worthy of the salary or position you're holding, be sure to demonstrate that you're an indispensable team member.
#4: Make sudden investments
It may be tempting to put your money into investments right now, considering that you don't want to be working your arse off and still possibly be on the company's chopping board when there's an economic slowdown.
However, don't make sudden investments without prior extensive research. Be sure that you're able to weather the storm if your money's gone up in a cloud of smoke due to unforeseen circumstances. Remember that the stock market will always be volatile. Don't play the game just because everyone else is doing so.
Perhaps now's apt to relook into your monthly budget or consider running a side business to boost income?