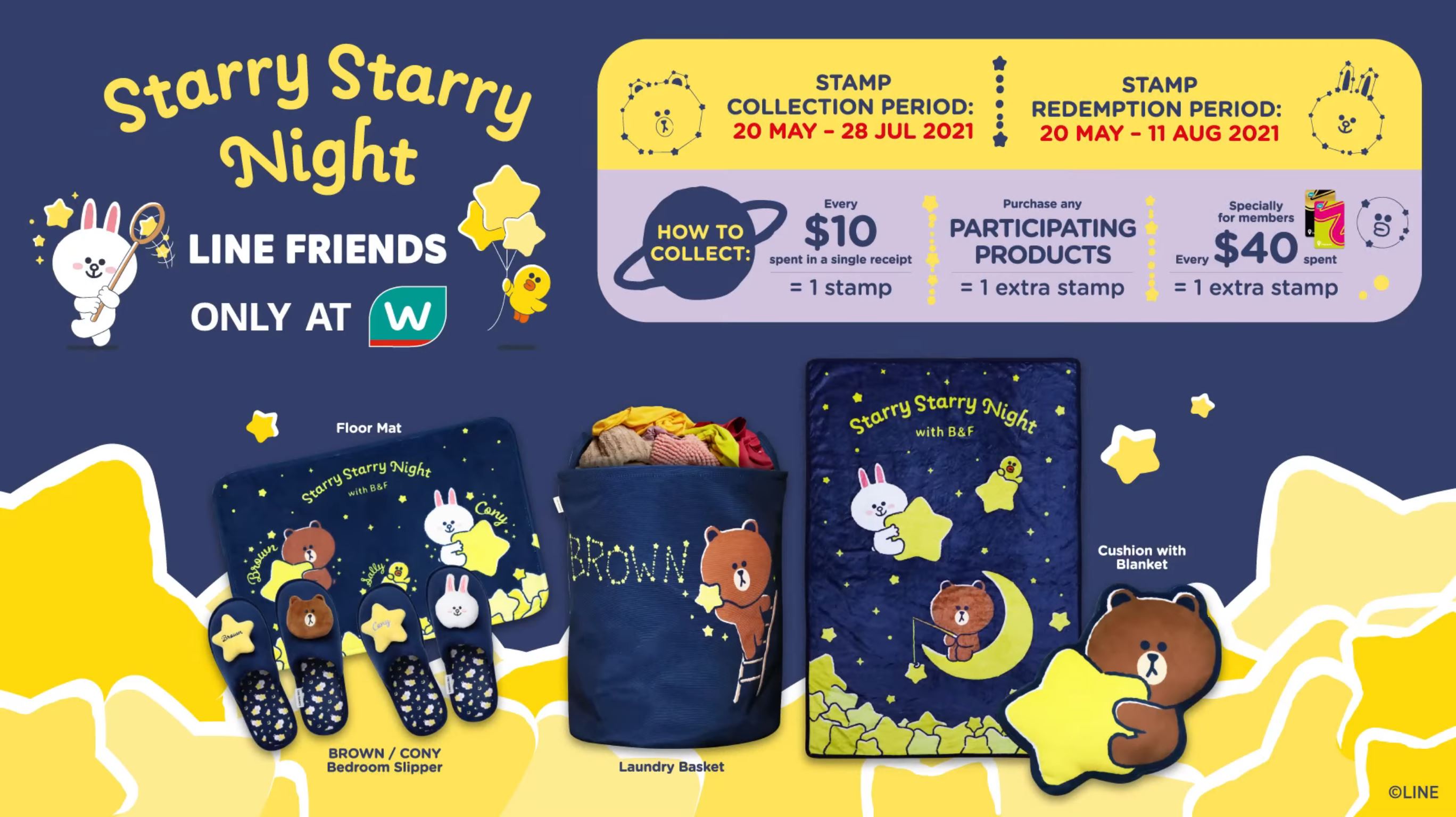 Get your LINE Friends merchandise at Watsons
LINE Friends are coming to town! Watsons will be offering LINE Friends Starry Starry Night merchandise for redemption from now till 11 August 2021.
Each time you spend at Watsons (min. $10), you are given a stamp. You will earn extra stamps for purchasing any participating products.
Stamp collection
Every $10 spent in a single receipt = 1 stamp
Purchase any participating products = +1 extra stamp
Every $40 spent for Watsons member = +1 extra stamp
The stamp collection period will be from now till 28 July 2021 with redemption until 11 August 2021.
Redemption
| Product | Usual Price | 3 Stamps | 6 Stamps |
| --- | --- | --- | --- |
| Floor Mat | $19.90 | $14.90 | $10.90 |
| Laundry Basket | $15.90 | $12.90 | $9.90 |
| Brown / Cony Bedroom Slippers | $33.90 | $21.90 | $15.90 |
| Cushion with blanket | $49.90 | $34.90 | $25.90 |
Here's a quick look of the merchandise:
Brown Bedroom Slippers 
Cony Bedroom Slippers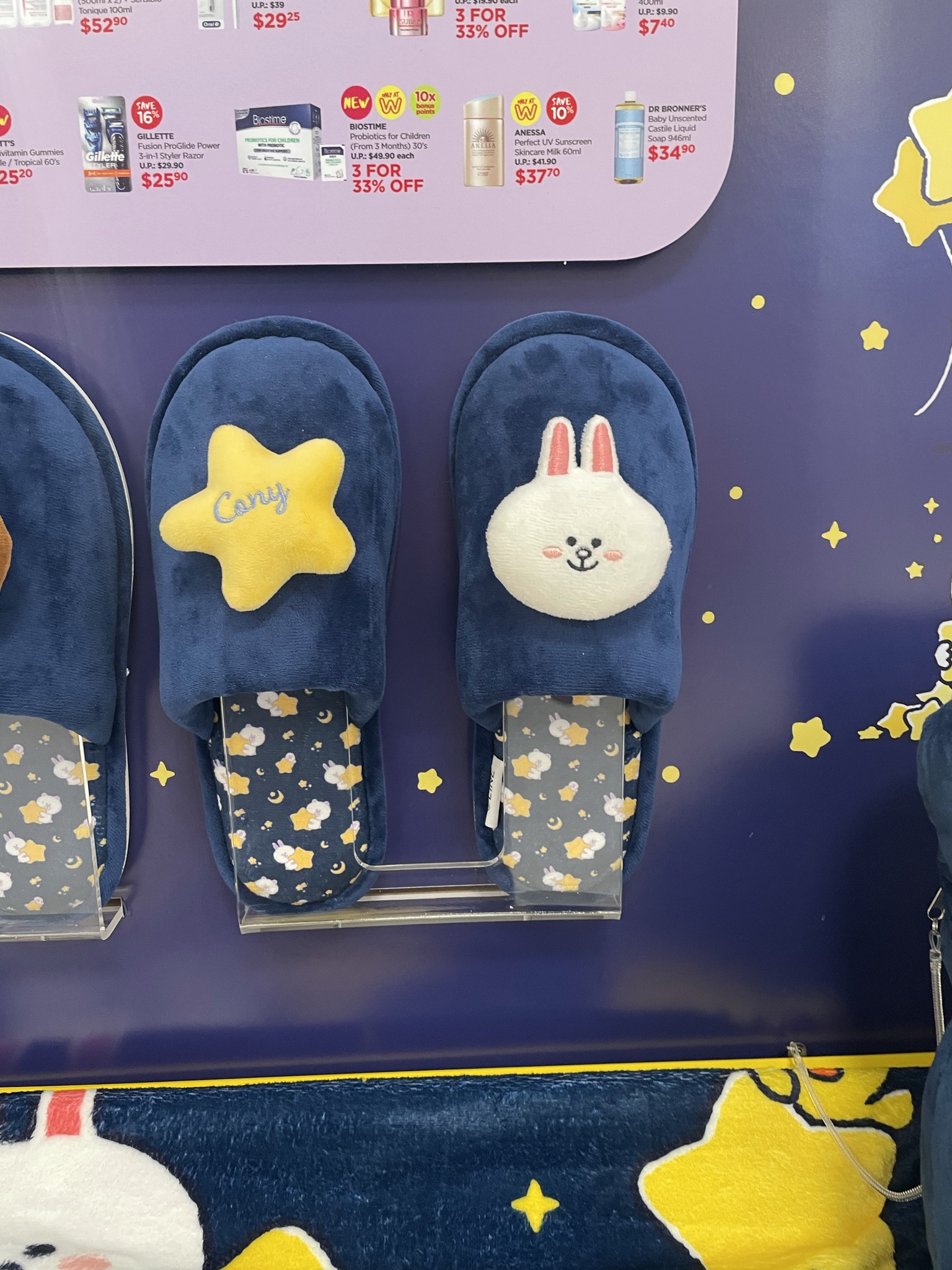 Brown Cusion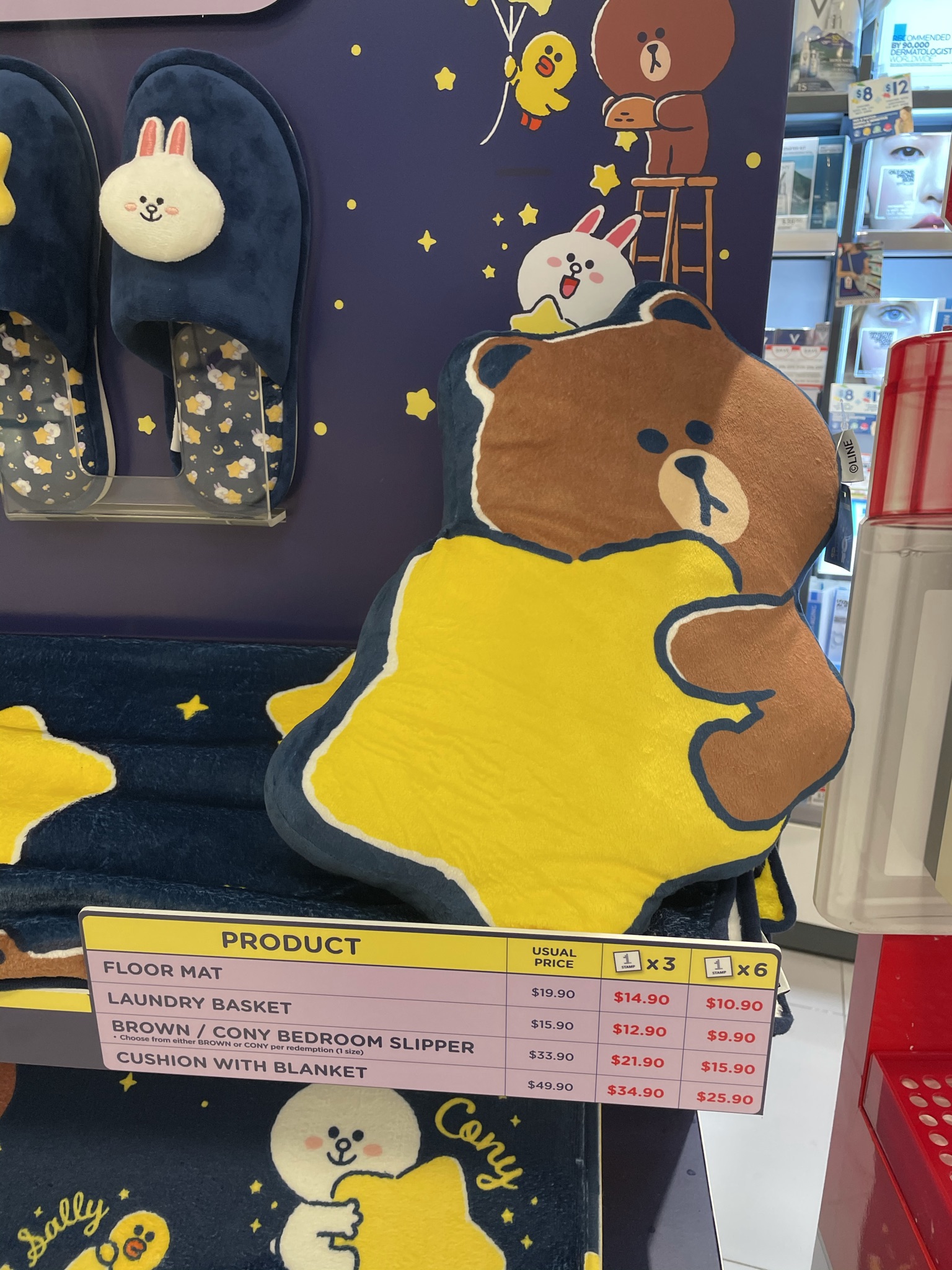 Brown + Sally + Cony Blanket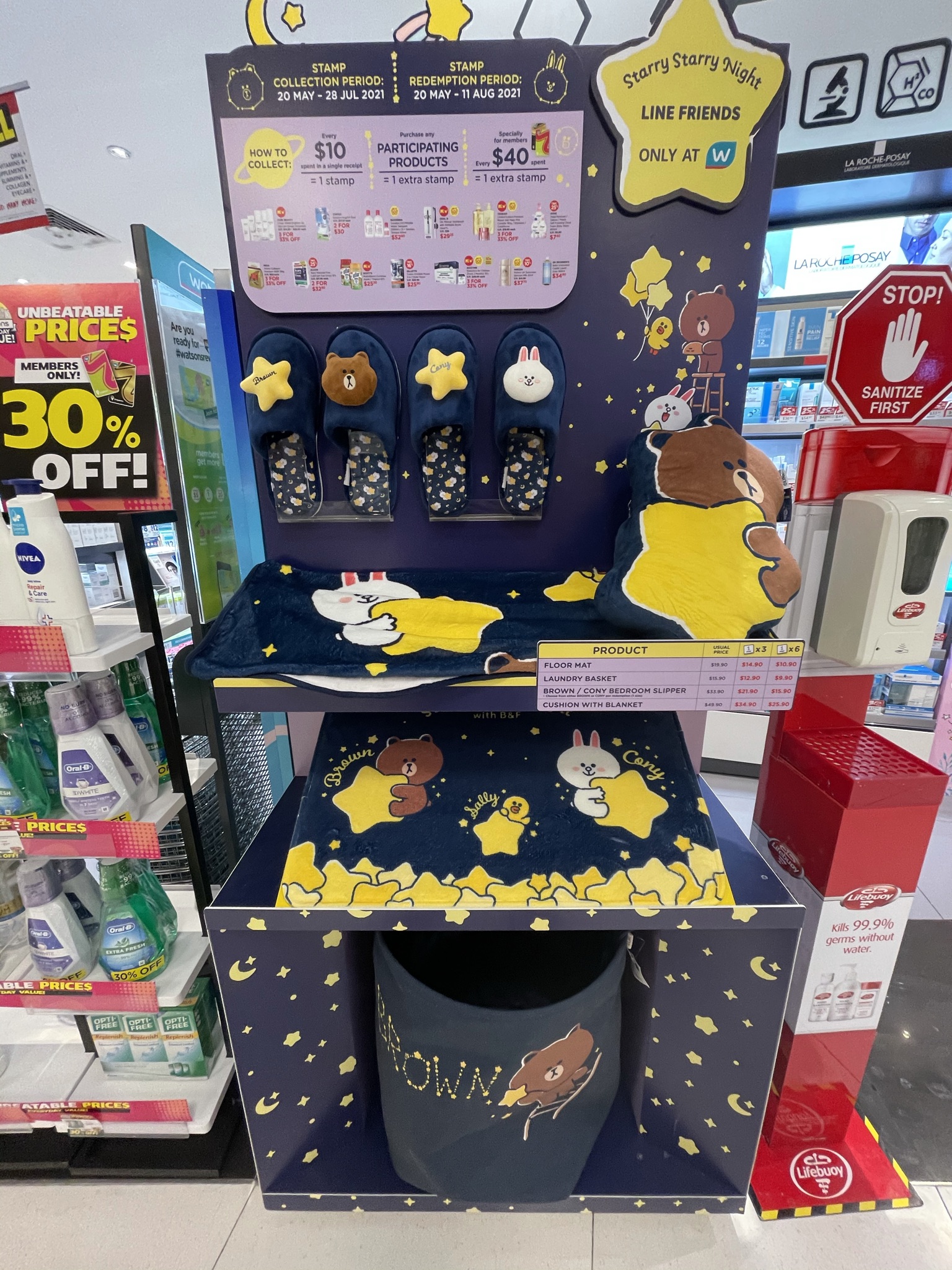 Brown Laundry Basket (at the bottom)