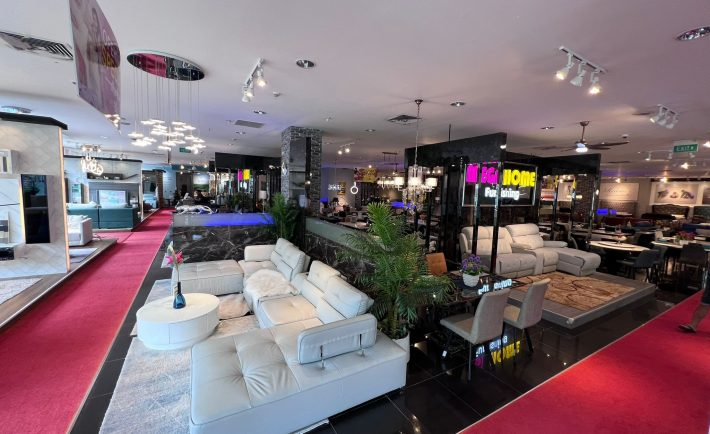 As you take the exciting step of becoming a BTO key holder, they're here to turn your dream home into a reality. Mega Home Furnishing is thrilled to be part of your journey.
Mark your calendar for November 11th, because they're hosting a one-day celebrate the 11.11 Midnight Warehouse Clearance Madness. Prepare to be amazed by astonishing surprises and unbeatable discounts, with savings of up to 80% off! Whether you're in search of a cozy sofa, a dreamy mattress, a chic bed frame, or a spacious wardrobe, they've got it all covered.
In just one day, your vision for your dream home can come to life. Join them on November 11th for this incredible opportunity to experience the ultimate in comfort, style, and savings. They can't wait to embark on this adventure with you!
Beside that others 11.11 good deal! Plus,
Get ready to transform your dining space with their PWP $11 Dining Chair Delight – an incredible opportunity to enhance your home's style and comfort. With only 11 chairs available at this unbelievable price, it's a first-come, first-served offer that will elevate your dining experience without breaking the bank. Don't miss out on this exclusive "$11 Dining Chair Delight" – join their on 11.11 at midnight and secure your ticket to dining in style! * Term and conditions applied. 
Buy Design Sofa only starting at $399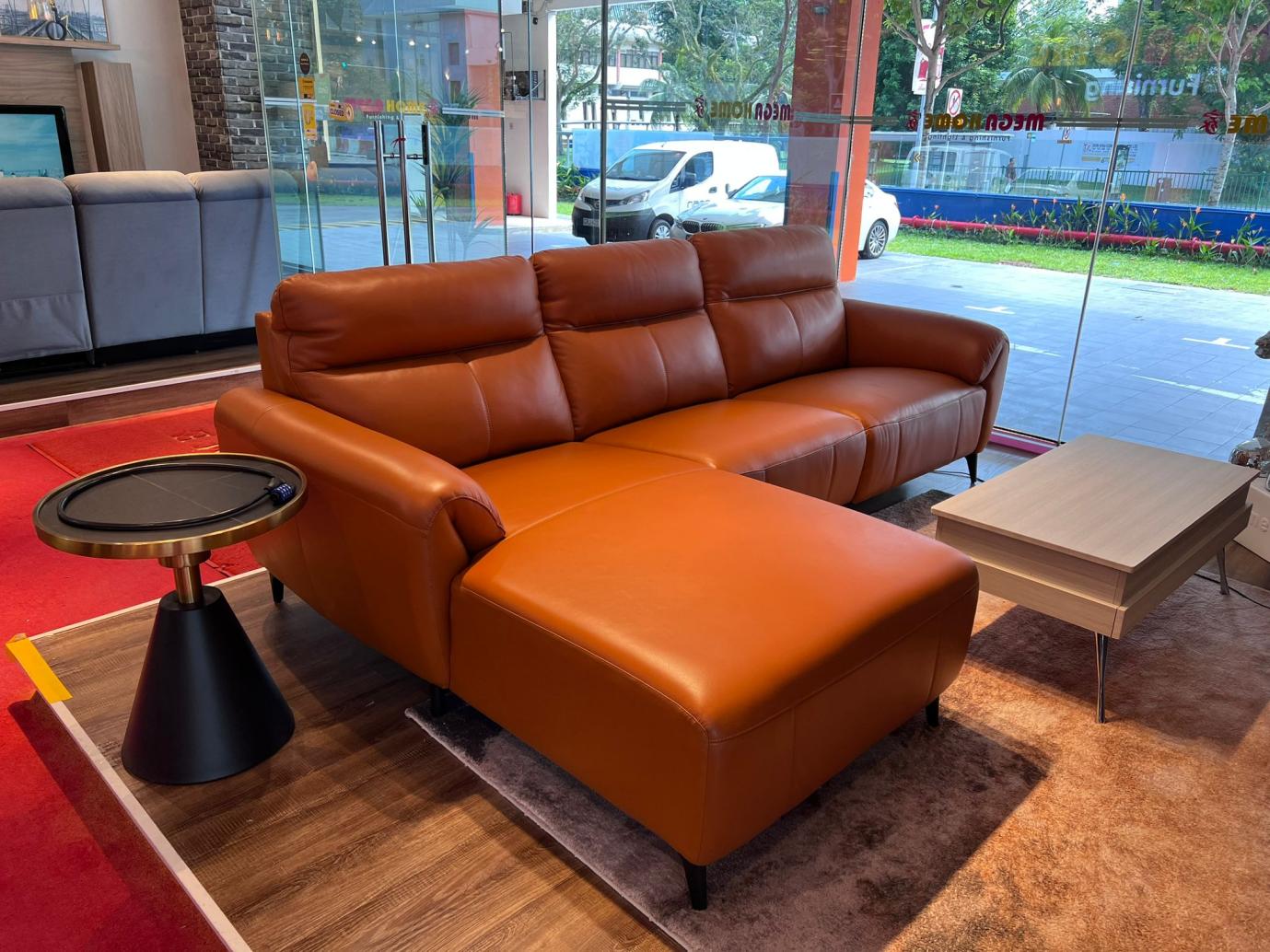 Unearth irresistible sofa offers! Elevate your living area with stylish sofas, starting at an unbeatable $399. Or dive into luxury on a sumptuous 3-seater recliner sofa, yours from just $699. For an extra touch of opulence, explore 2-seater recliner sofas, available from $499, and transform your living space with L-shaped sofas, starting at an unbeatable $699. Immerse yourself in ultimate comfort with their selection of 3-seater sofas, offered in both leather and fabric. Don't miss this golden opportunity to revamp your living space with chic, budget-friendly seating choices at Mega Home Furnishing!
Get a Dining Table with 4 chairs only $399!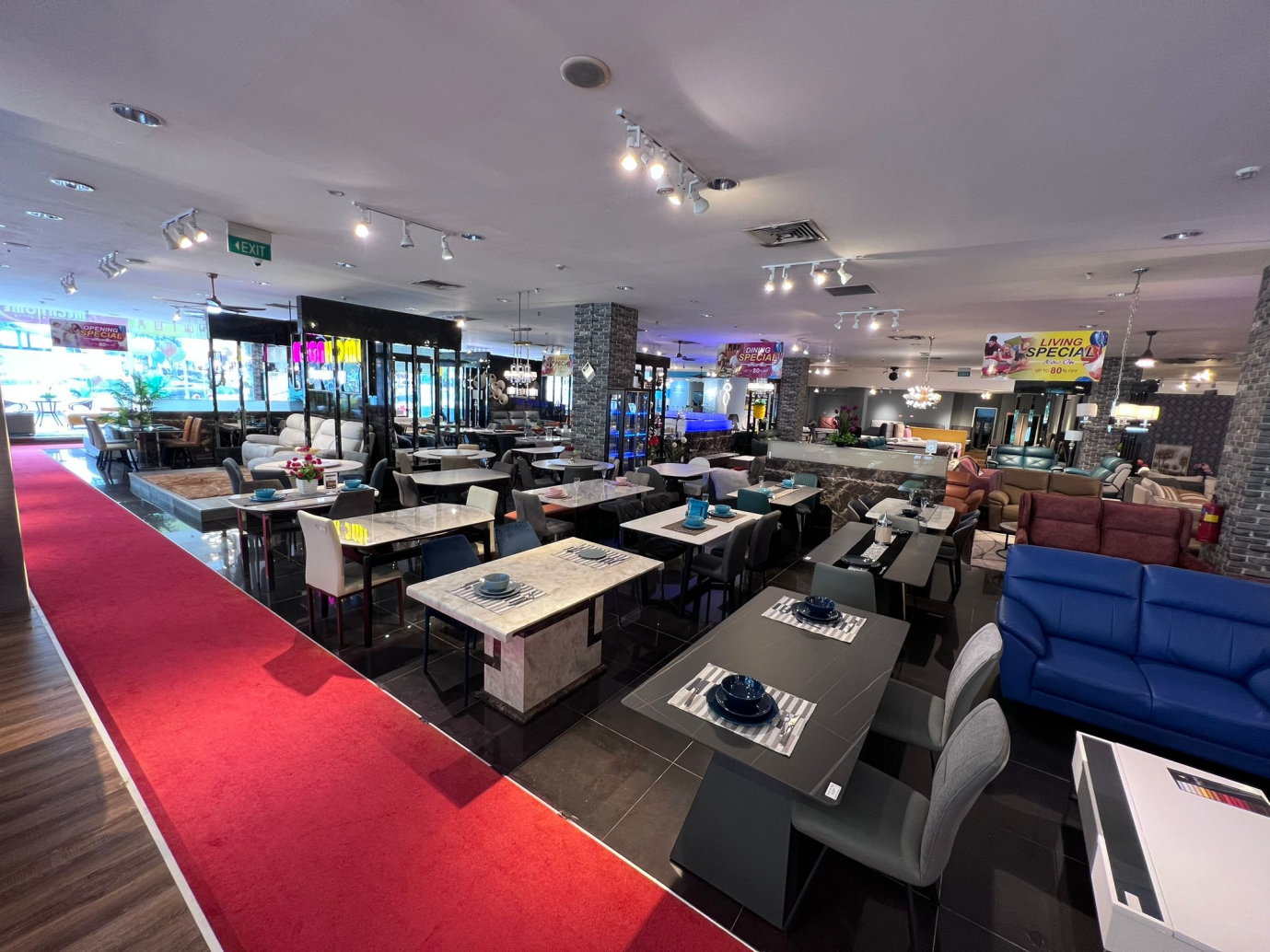 Gather your loved ones around our exquisite dining sets! With four chairs included, elevate your dining space with prices starting at a mere $399. Choose from a diverse range of styles, materials, and lengths, allowing you the freedom to pick the perfect match for your home.
Bedroom Bliss Awaits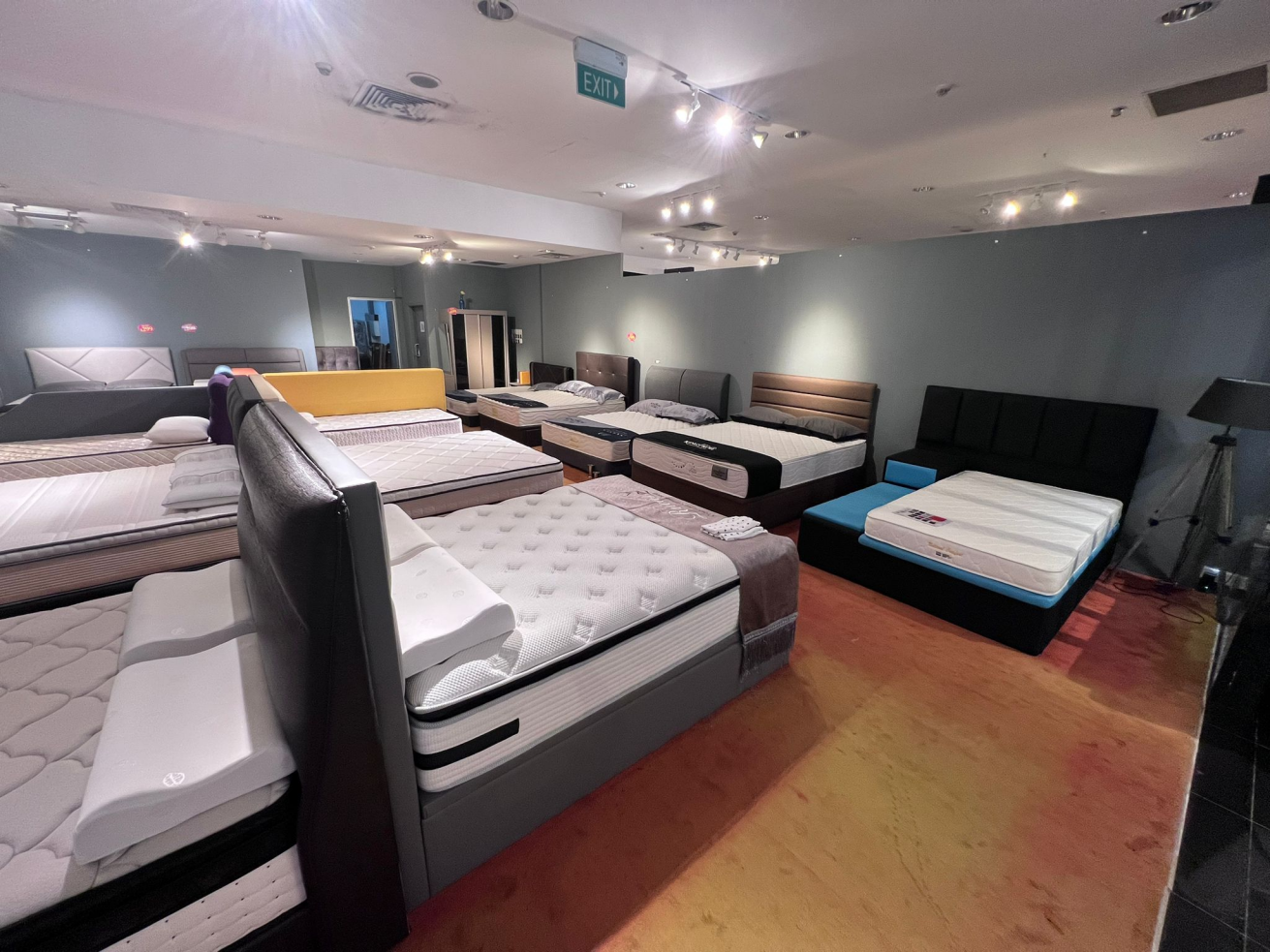 Refresh your bedroom with Mega Home Furnishing's comfortable mattresses and stylish bed frames. Experience quality sleep without breaking the bank. Upgrade to a queen-size designer storage bed frame from $399. Enjoy a peaceful night's rest on a queen-size pocketed mattress starting at $199. For the ultimate luxury, explore their 6ft king-size designer bed frame, priced from $499, and pair it with a 6ft king-size pocketed spring mattress, starting at $399. Sweet dreams await!
Experience personalized expertise with their feature wall service, priced at only $699.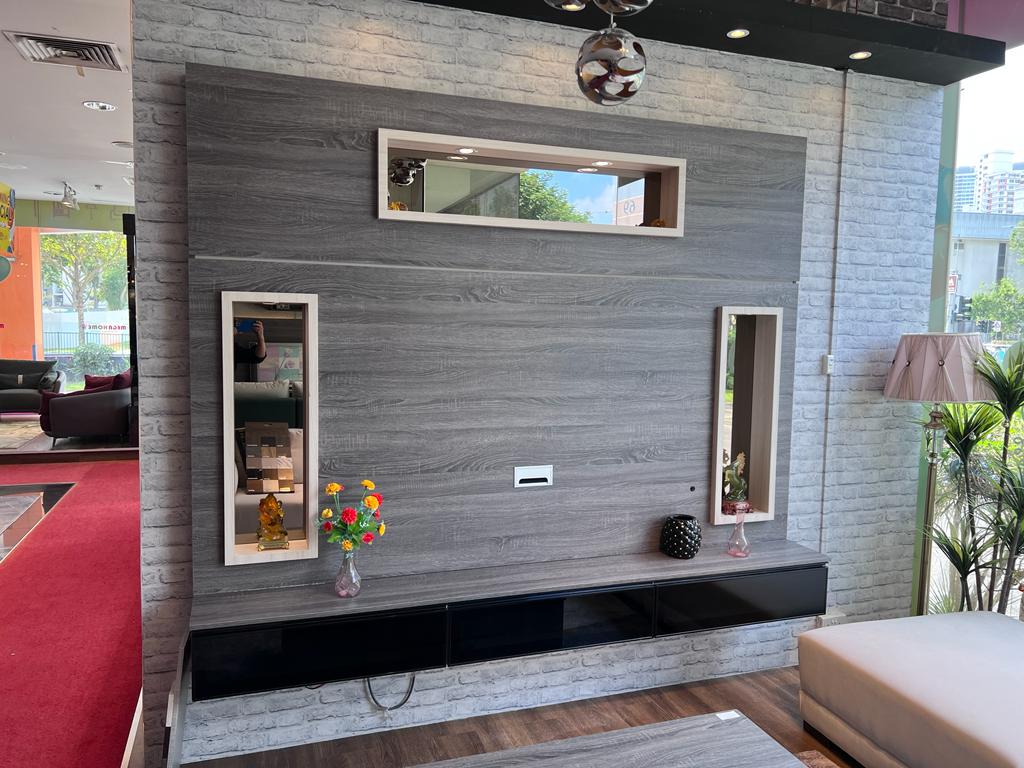 Unlock your space's full potential with their skilled team dedicated to turning your dreams into reality! They're excited to introduce a special offer—transform your vision into a captivating feature wall for an incredible $699! Envision a team of experts committed to crafting your space into a work of art that reflects your individual style and personality. Elevate your surroundings with this exclusive opportunity!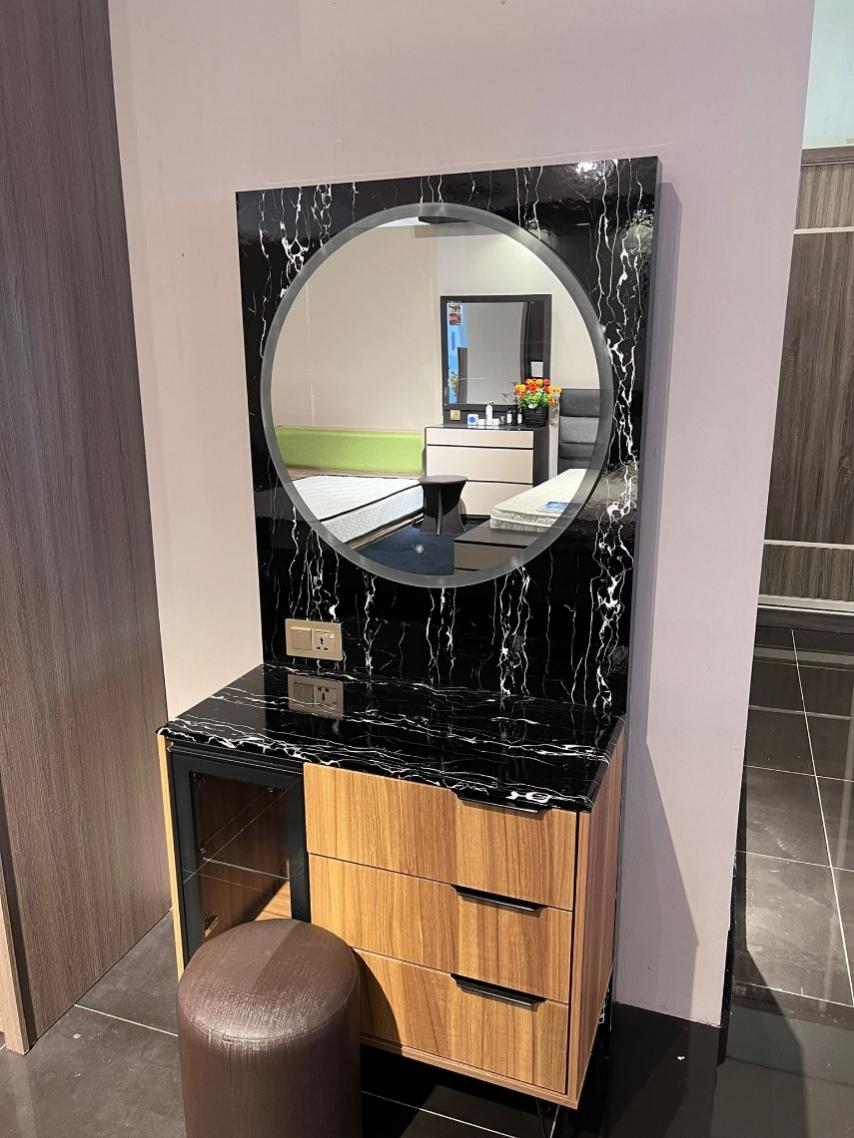 Experience Affordable Elegance with the $99 Dressing Table: Create your own beauty corner with this budget-friendly, stylish statement piece. It's not just furniture; it's a practical space designed to complement your style. Elevate your space with this exquisite dressing table, starting at just $99
Transform Your Living Space with the Ideal Centerpiece: The $199 Coffee Table. Enjoy sophistication without breaking the bank. Their $199 coffee table brings refinement to your home without sacrificing affordability. Elevate your living area with a piece that embodies both style and value.
Why It's a Must-Not-Miss
Jaw-dropping discounts, slashing up to 85% off on sofas, mattresses, bedframes, and wardrobes.
Daily reveals of fresh deals, guaranteeing a constant stream of excitement.
An opportunity to elevate your living space with dreamy furniture pieces without breaking the bank.
A shopping event focused on realizing your savings goals and making them a reality.
Event Details
📅 Date: 11th Nov 2023 (Saturday)
⏰ Time: 0600pm- 1130pm
📍 Location: 615 Lor 4 Toa Payoh, Level 1 Storhub Building, Singapore 319516.
FB PM Appointment
https://m.me/megahomefurnishing
WhatsApp Appointment:
Perry https://wa.me/+6597229399
Showroom Line: +65 6250 9221
Join their team as they prepare for this amazing savings journey, where they offer a fresh opportunity to turn your living space into a cozy and stylish haven. Don't forget to mark your calendar for Celebrate the 11.11 Midnight Warehouse Clearance Madness: Unleash the Magic of Home Furnishing Deals on November 11th at Mega Home Furnishing! It's a shopping event as extraordinary as you are. They can't wait to see you there!