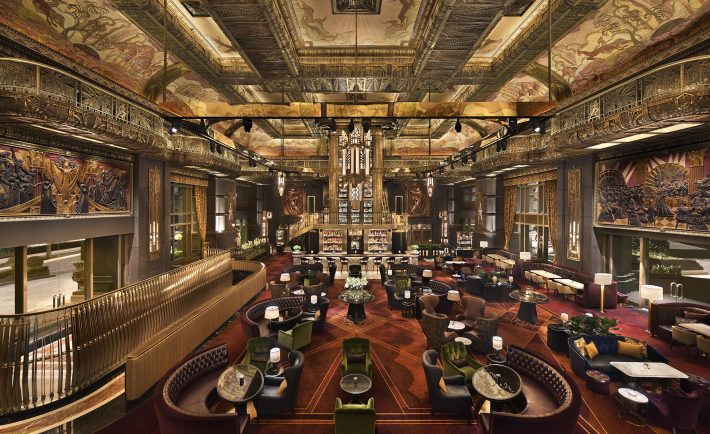 Image Credits: Atlas Singapore
Thinking of visiting some freshly opened bars in Singapore to grab your booze? We've got the new names in town just for you. But before you go with bae or enjoy a quiet night alone, make sure you know how to order booze without embarrassing yourself.
You know the saying that goes, "Ask and you shall receive?", it works. It also doesn't hurt to equip yourself with some bar lingo before you go on your date. Checking the menu beforehand can also go a long way to ease you into your visit.
Once you're ready, call in to make a reservation to secure your seats. Here are the best bars to grab your booze in 2022.
Location: 600 North Bridge Road, Parkview Square, Singapore 188778
Atlas is a magnificent bar located on the ground floor of Singapore's renowned Parkview Square skyscraper in the iconic Bugis neighborhood. A genuinely amazing assortment of cocktails influenced by the Arts Décoratifs can be expected.
The team is glad to provide a beverage exactly suited to your event and as spectacular as the surroundings, from an adventurous Old Tom & Tonic to a classic creamy Atlas Espresso Martini inspired by period trademarks. Two of the world's most impressive physical collections of gin and champagne are housed at the Atlas Collections too. It's a labor of love that took two years to put together, with contributions from generous pals, distillers, and vintners from all around the world.
View this post on Instagram
Location: 5 Raffles Avenue, Marina Square, Singapore 039797
Head to Mo Bar if you want a dynamic experience that highlights our little red dot's flavors and fragrances. It has also been named one of the world's and Asia's 50 best bars last year, having been driven by the wonderful culture of Asia's ports.
Using the best ingredients and cutting-edge processes, Mandarin Oriental's creative staff creates unique cocktails and drinks that vary from crisp to spirituous. It's safe to say that Mo Bar is one of the trendiest places in Singapore, so grab your Skyline Whisky or a Daintree Gin and enjoy the stunning views of Marina Bay with your friends and loved ones.
View this post on Instagram
Location: 24 Purvis Street, Singapore 188601
Bar Uva is a brand new all-encompassing wine bar initiative from the same folks behind Nutmeg & Clove and Tess Bar & Kitchen. For most who do not know Italian, "uva" is a term that indicates grapes, which makes a fitting name for this sophisticated brand.
This bar was founded with the intention of serving a wide range of wines at multiple prices. The team hopes to shift people's perceptions of wines as being too difficult to appreciate, and to provide a location where wine enthusiasts of all levels may enjoy fine wines with a satisfying meal. Their wine selection includes approximately over 150 types, the majority of which are acquired abroad by the team themselves.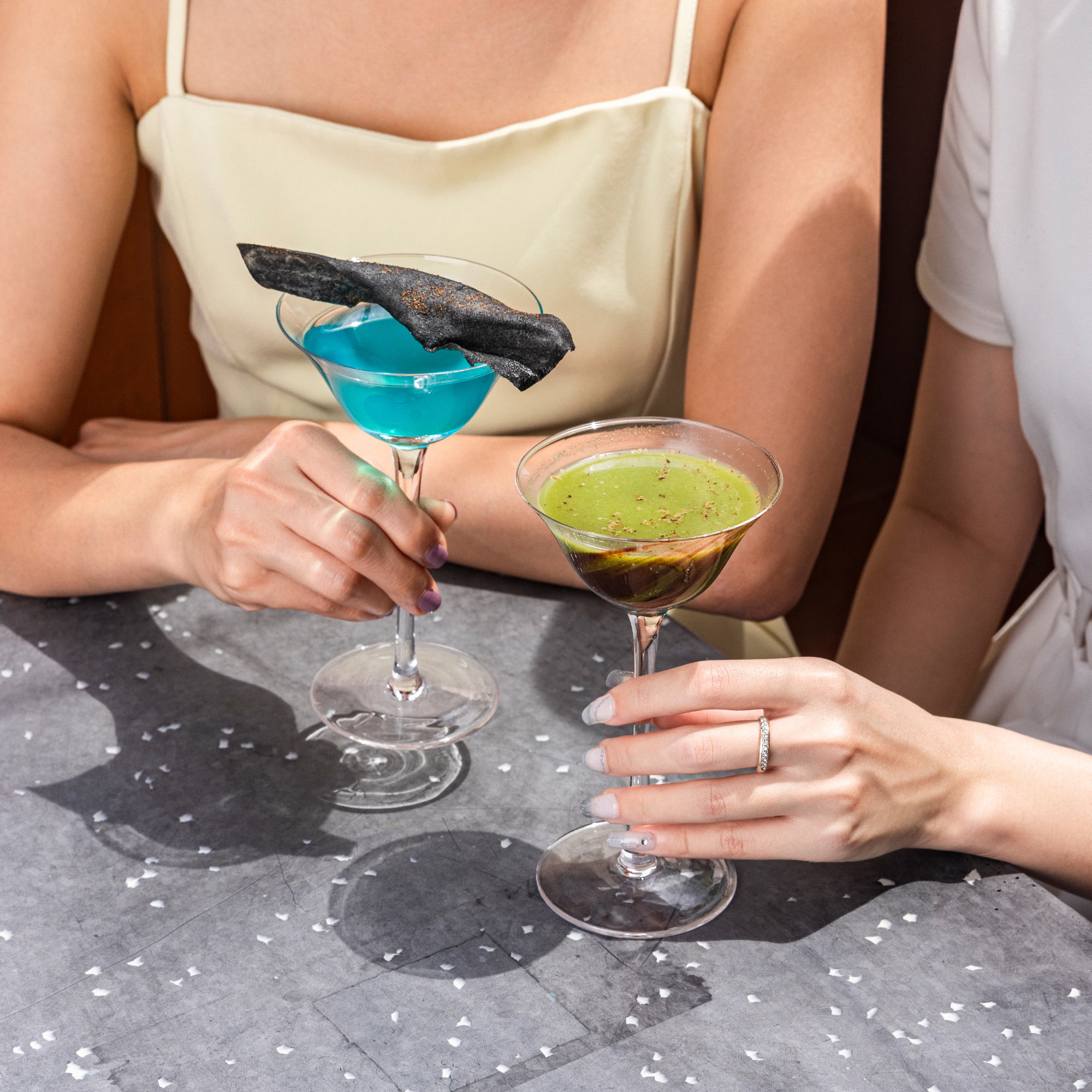 Location: 30 Victoria Street, #01-31 CHIJMES, Singapore 187996
Analogue Initiative is headed by a group of forward-thinking entrepreneurs who want to make dining and drinking more socially responsible. To pioneer the modern-day bar scene, the team acts from a position of curiosity and a desire to enhance the eating and sipping experience by embracing new methods, innovations, and food products.
Their enthusiasm is at the core of their job, whether it's exploring tactics to make their food establishment more accessible, selecting foods that have a low environmental burden, or rethinking energy and resource consumption. We took a look at their drinks menu and think you will fancy their offerings from classics to spritzers and non-alcoholic beverages. There are even uniquely concocted cocktails with peanut butter and mushroom jerkies!
View this post on Instagram
Location: 65 Neil Road, Singapore 088897
iKO has re-risen after overcoming adversity. In daily Japanese, iKO means "let's go," and it emerges with a fresh resolution to shake up the meal experience with the enticing grace of a geisha. Tapping into the conventional and genuine Japanese cuisine for creative references, iKO also allows the seasons and their bounty to influence its food repertoire.
The remodeled restaurant and bar's semordnilap "oki," which means "ocean" in Japanese, makes up a significant part of their menu. Pair their cutting-edge cuisine with edgy natural wines or indulgent house and sparkling sakes. After surviving difficulties, iKO continues its tradition, much like the crane depicted in the establishment's mural, which is an emblem of longevity and auspiciousness in Japanese culture.
View this post on Instagram
Location: 6A Shenton Way, #B1-08 OUE Downtown Gallery, Singapore 068815
With the opening of their latest taproom, The Providore gets creative. The bar, which is located just behind the wine room at their Downtown Gallery branch, offers over 50 craft beers from across the world, as well as a changing quarterly selection of four distinct beers on tap.
We took a look at their menu in advance to spot all the quirky beverages before you so you know what to spot when you visit in person. Some of our favorites include the Wychwood Hobgoblin with full-bodied toffee flavor and the Sori Brewing Hybrid Treats 2, Belgian Waffle, with roast-like maple syrup, and waffle flavors. If you're team pancakes instead, you will love the Maltgarden Can't Wait to Eat You that literally tastes like pancakes.