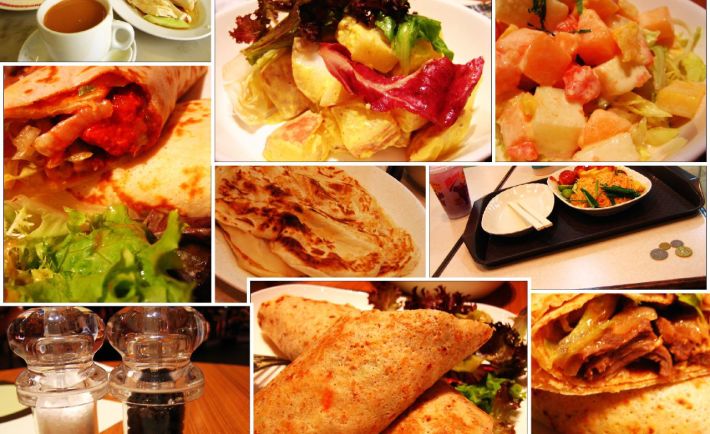 With rising costs in Singapore, house, car, transport costs has climbed faster than your wage increment. Even basic necessity like food is not spared. Where can you get a bowl of noodle for 50 cents or a packet of chicken rice for a dollar nowadays?
No, I'm not going to tell you which Kopitiam to find those cheap eats. Because there isn't –
Perhaps you can still get them from the Primary School's canteen.
We are talking about restaurants in Singapore that offers the most value food without hurting your wallet. What's worse is when you are being slapped with GST and service charge. I know how you feel when you thought you have spent $20+ for your food and you get billed for $30.
Don't you want to spend more and still want to enjoy dining in a restaurant?
To get your moola worth of dining experience, let's take a look at some of the restaurants below which offers the most value meals. By most value, we mean you get the most bang for your buck without compromising quality and quantity. Restaurants that offers cheap eats but at small portion don't meet our selection criteria.
1. Saizeriya Ristorante E Caffe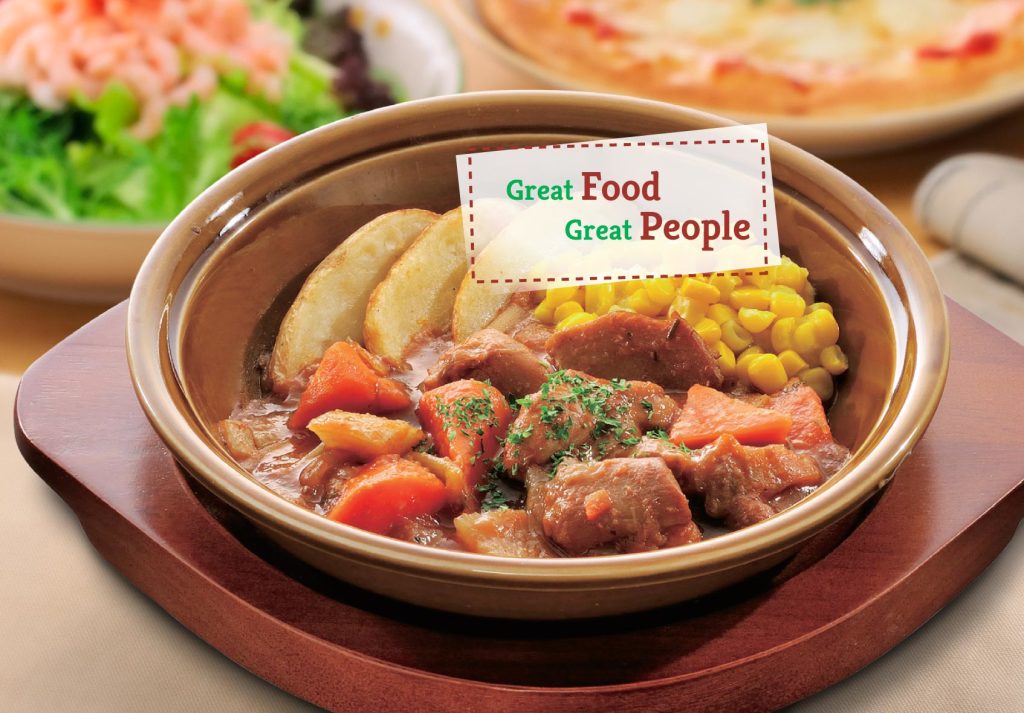 Where can you get your pasta fix for $5.90 in a restaurant nowadays? Saizeriya offers a wide ranging Italian foods from pasta to pizza at affordable price. There are also hotplates offering pork, chicken and beef steak coupled with potato wedges, corns and sunny side egg with the lowest priced at $5.90. No, it is not a typo and i have not forgotten to add a '1' – it's $5.90 and not $15.90.
Wait, so a 2 person meal will cost $20+ after GST and service charge? You'll be surprised that you end up paying less than $20 as there is no GST and service charge.
Estimated cost for 2 Pax: $15
2. Nakajima Suisan Grilled Fish
If you have not heard of this place, i'm not surprised. Hidden in a corner of Takashimaya's foodcourt at the basement, you will usually witness a queue outside Nakaijima Suisan during peak hours. At first glance, it looks like an ordinary Japanese food store selling grilled fishes that is placed alongside stores that sell Katsu, Udon and Ramen.
When you browse the menu, you will see a wide variety of grilled fishes set and they are reasonably priced.
Try their signature Gindara (Cod) Teriyaki and you'll be taken back by the freshness and sweetness of the fish. The succulent white meat melts in your mouth and makes you eat smaller portion so that you can extend your enjoyment to the fullest.
They have other grilled dishes such as Saba, Salmon, Meiro, Sawara and Squid grilled nicely with different sauces such as Mirin, Teriyaki and Saikyo where diners are spoilt for choices.
The set comes with miso soup, tofu with bonito flakes, appetiser and salad.
It costs around $8.50 for a grilled saba lunch set and $11.50 for a grilled salmon set.
They only charge you a 7% GST excluding the 10% service charge which makes it an affordable dinner or lunch fix in the town area.
Estimated cost for 2 pax: ~$25-30
3. Swee Choon Tim Sum
Swee Choon has been around for 50 years and they serve different kind of Hong Kong and Shanghai Dim Sum. You will definitely see items such as your usual Siew Mai, Har Gow, Char Siew Pau on the menu.
Don't miss out the salted egg yolk custard bun! The custard ozzes out on your first bite so make sure you savour every drops of it!
Their standard item are priced around $2-$3 and they also serve cooked items such as Horfan, Fried Rice and other Zi Char food.
This place is good for late night supper as they close around 2am.
They don't charge you 10% service charge so you'll save on that.
Estimated cost for 2 pax: $20
4. Little Vietnam Restaurant & Cafe
This is one of the popular casual Vietnamese restaurants in Singapore. You can find authentic Vietnamese food such as your Pho and Vietnamese Rice Roll at affordable price.
It costs around $6-7 for a bowl of Beef Pho.
You can also try their Com Tan (Broken Rice with Grilled Lemon Grass Pork Chop with a sunny side up) which is a favourite of mine.
There is no GST or service charge so expect to pay less than $20 for 2 pax.
5. Kim Dae Mun
If you are in town and crave Korean food, drop by Kim Dae Mun which is located at Concorde Hotel level 2.
Their highly raved Spicy Chicken set cost $6.50 and you have the option to choose brown rice to go with it. The set also comes with two sides where you can choose kimchi, cucumber slice or anchovies.
Pair it with a bowl of kimchi soup and you will walk out of the place feeling hearty and satisfied.
Estimated cost for 2 pax: $13-$15
6. The Wicked Garlic
Craving for Italian food but on a budget? Look no further to The Wicked Garlic. You can get your usual Italian fares like pasta, pizza and risotto but what stands out is the price. Most of their pizza and pasta are priced below $10 and the portion and quality are not compromised.
Your Margherita and Hawaiian pizza cost $8.70 for a 10′ and did i mentioned their pizza are hand-made?
For pasta lovers, you can consider their Aglio Olio at $4.70 – top that off with 5 huge gigantic prawns for an additional $6.00. I will take that.
7. Standing Sushi Bar (8 Queen Street)
You are missing out the good stuff if you have not heard of Standing Sushi Bar.
What? Do i have to stand and consume my food? Is it cheap?
No, you don't have to "stand" as there are seats around for you to enjoy your food.
If you are having Monday blues, make a trip to Standing Sushi Bar located at 8 Queen Street for their promotional $3 salmon sashimi. It's not 1 slice but 5 think slices! They have a similar promotion on Thursday night.
End off by washing down the goodness lingering in your mouth with a $2 sake or $5 Asahi Beer and Umeshu.
8. Aston's
This place don't need any introduction. Aston has been around since 2005 and open its first shop in a coffeeshop before moving into a flagship store and expanding to 27 stores as at November 2014.
Aston served quality Western fares such as your fish & chips and steaks, with your own choice of hot and cold sides ranging from fries, onion rings, salad, baked beans, potato wedges and even tasty rice.
It's simply great food at great price.
It costs less than $10 for most of their mains. If you want to slightly indulge and go for a steak, it's not too bad for a Prime Ribeye Steak at $16.90.
9. Taste of Thailand
Taste of Thailand was formerly located at Sembawang Shopping Centre before moving to Yishun's industrial canteen.
Not too much of an authentic Thai cuisine but rather cheap and affordable Zi Char dishes. There are still Tom Yum soup and Pineapple Fried Rice for those who insists on a Thai fares.
Be warned though – come early on a weekend evening or you will be joining the long queue to watch other diners enjoy the value for money eats.
Their deep fried calamari is chewy and tasty – goes well with the red and green chilli sauce they specially made themselves.
Don't leave this place without trying their signature Deep Fried Fish. Drench it with the sauce that comes with it and you will go thumbs up!
It ends up costing about $40 for a family of five, which works out to be less than $10 a person, pretty value-for-money i would say.
10. Nakhon Kitchen
Next on the list, Nakhon Kitchen is another Thai restaurant with wallet friendly price tag.
You might think it is cheap because the quality is compromised or the serving size is small but you are wrong.
The long queue on a Saturday lunch hour is a testament of how popular they are.
If you are a fan of Pad Thai, it costs $5 for a yummy plate of rice noodles top with prawns, squids and tofu.
Try their green curry chicken for $8 and Tom Yum soup for $6 and you will understand why this place make it into the list.