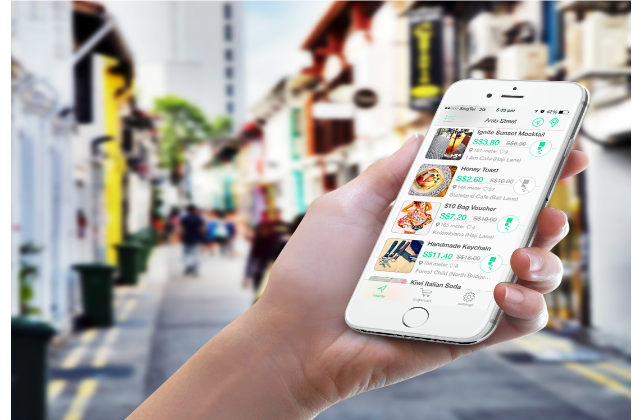 (Image credit: Sugar)
"Thirty cents? You got to be kidding!"
That was the first impression when i was exploring the Sugar app i downloaded from app store.
If you don't know what the Sugar app is, think Groupon, but with a twist.
Instead of activating a deal with group buying, Sugar allows you to shop for unbelievable deals with prices from as low as $0.30.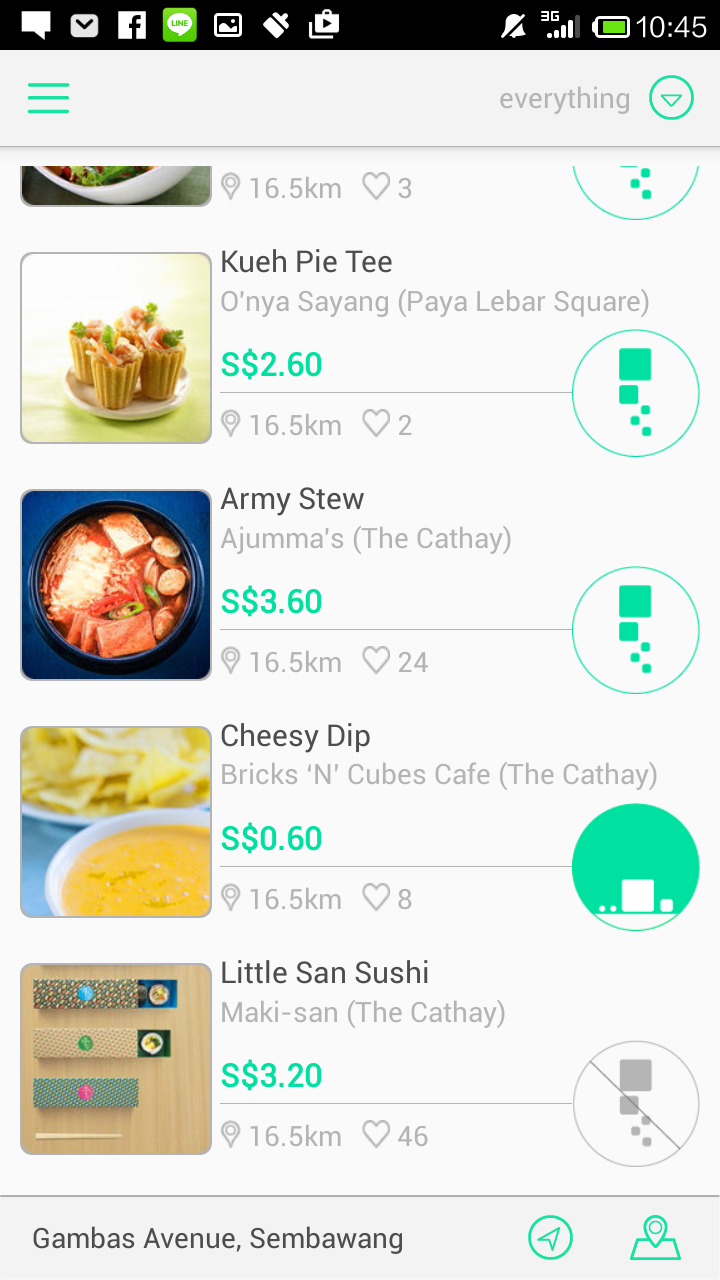 Not only that, it allows you to "skim" the price of the items you like by simply tapping on the green icon next to it. In other words, each time you "skim" an item, you slash the price by $0.20 – $0.50. At price already that low, any further skimming will make you feel like you're stealing something.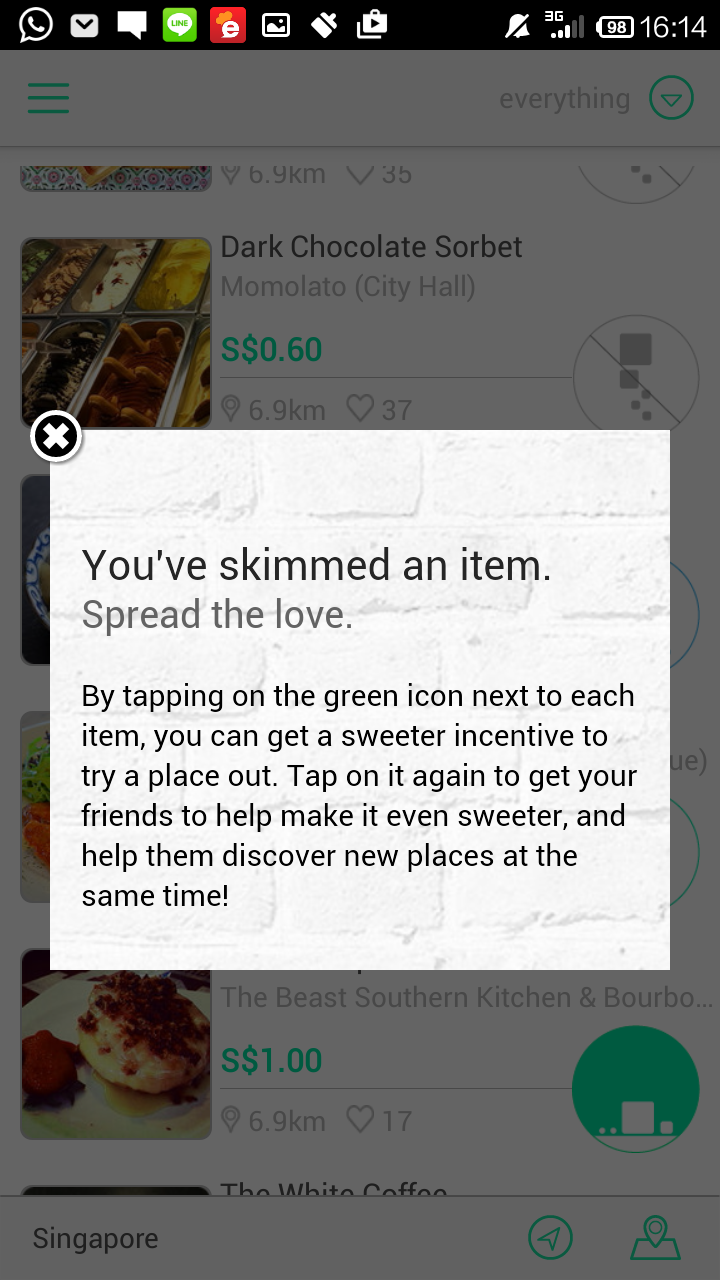 If you have noticed, i have actually skimmed the price of the Army Stew from Ajumma's (The Cathay) from $3.60 to $3.40. You can also tap it (now a blue icon) to share the love with your friends so that you can bring the price down lower.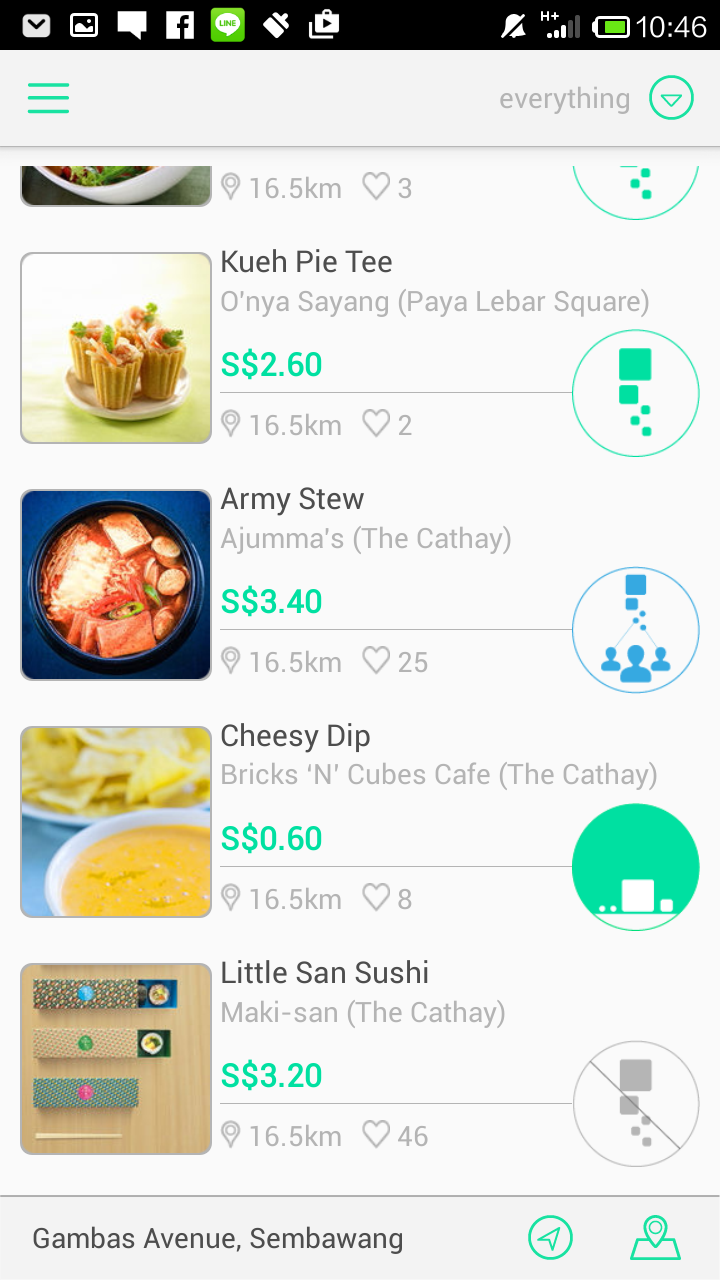 Once you think the price is right, you can purchase it and the e-voucher will be saved in the app itself under the section "Redeem". The thing to note here is that you must redeem the voucher within 7 days before it expires. Thus, make your purchases wisely and only if you will be visiting the outlet in a week.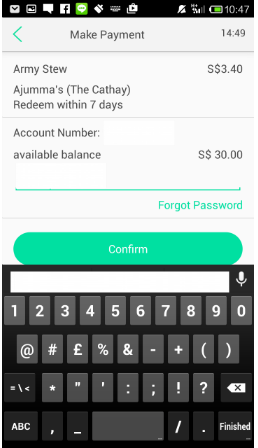 The e-voucher can be redeemed easily. Just show them to the service staff when you order and the staff (*not you) will slide to redeem the voucher.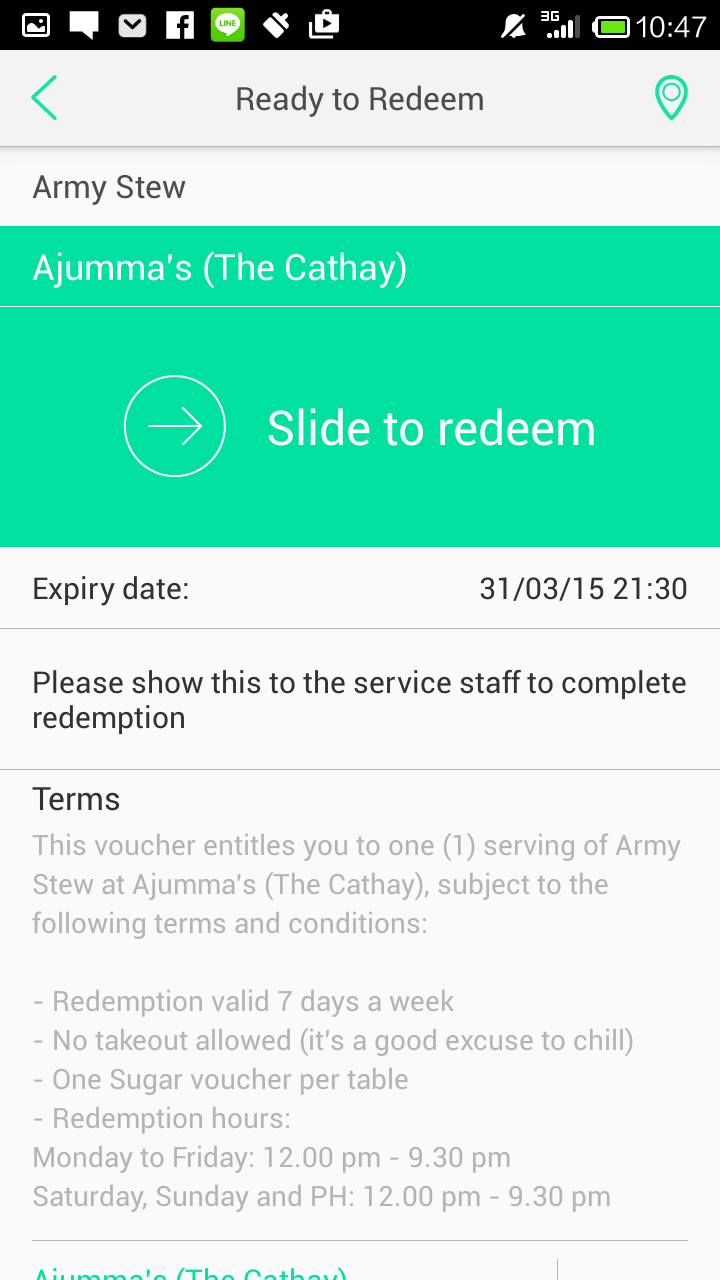 The Army Stew from Ahjumma's costs $10.90 and thanks to Sugar, i've only paid $3.40!
The catch here is that besides having to redeem your purchase within a week, you can only use one voucher per table and you are not allowed to do take-away. There is only one voucher a day – that is to say, if someone else bought it before you do, you have to try your luck the next day. They usually restock the deals in the morning, so be kiasu a little, check them out when you are on the way to work or school. As the saying goes: the early bird catches the worm.
There are many other fantastic food deals such as:
Bubble Milk Tea at $0.60
Scoop of Ice Cream at $0.60
A Cup of Latte at $0.60
Cupcake at $.060
Cheese fries at $1.00
Waffles at $1.00
Salmon Sashimi at $0.60
Sliced Beef Pho at $1.00
Sushi Buffet at $10.00
.. and many more!
Besides food and beverages, there are also different kind of lifestyle deals from hair cuts to cooking class. How about a game of Laser Tag or Escape Room that sets your heart pumping?
The Sugar team are sourcing for more irresistible deals for you daily, so share the joy and get your friends and family members to use the app. With more users, more merchants would be more willing to advertise on Sugar – which means more fantastic deals coming your way.
Here's something to make it sweeter:
Download the app and register your mobile number to get a free $10 credit for you to shop on Sugar.
Even sweeter?
Log on to  www.wewantsugar.com/extralove and enter your mobile number with the referral code <CHEL> to get a free $20 credit.
There is no string attached so what are you still waiting for? Download the app for free from your Apple App/Google Play store and start raiding the stores!
For more info on how the app works, check out the Sugar's website: http://www.wewantsugar.com
Like this post? Don't forget to share it with your friends and family members. Hit 'Share' and spread the love.