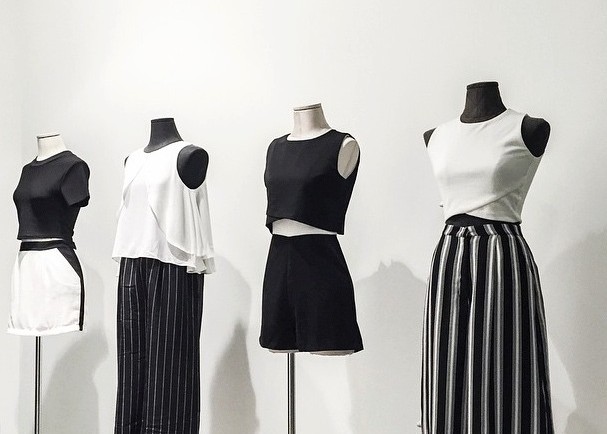 Image Credits: facebook.com/theeditorsmarket
Polytechnic and University students are generally not required to wear uniforms. Although, that does not mean that you come to school with slippers, singlets, and miniskirts. You still have to look fashionable, poised, and appropriate at all times. Looking for shops that are friendly to a student's budget may be tough but not if you know where to shop. Start with this list…
1. FAR EAST PLAZA
Any student with a tight budget would know that one of the best places to shop at Orchard Road for standout ensemble is the Far East Plaza. With about 6 floors, this building is filled with bargain deals for just about anything you can wear! From shoes, to tops, and even manipedis – Far East Plaza has it all for you.
My favorite shop for clothes is the BlogShopping at level 1 because it combines various famed online shops in one (physical) store. SetApart, WonderStellar, VogueAvenue, and Love x Theory are just some of the brands they carry. The prices for their clothes range from S$19-30.
While for shoes, I recommend Covet and Plain Jane shoes at level 1. They offer stylish shoes for as low as S$10.
2. *SCAPE
This list will not be complete without mentioning *Scape Underground. *Scape Underground is filled with online or blogshops that sell their items at the cheapest prices. Unique accessories for as low as S$5 – can be found here. If you are lucky, you can chance upon ELF or NYX cosmetics that retails for as low as S$3. Nonetheless, inexpensive yet cool phone cases will always be available there.
3. ZALORA
Known for its wide range of international and local brands available at several countries, ZALORA is one of the top online retailers that sell accessories, shoes, apparel, and beauty products for both men and women. If you are a student who loves to be decked out in flashy bling then, you are in lock. ZALORA is currently having up to 50% off on their items so; their rings and ear studs can be purchased for as low as S$2-3!
4. THE EDITOR'S MARKET
Probably one of the most fashion forward shops with prices ranging from S$20-50, The Editor's Market is minimalist, hip, and chic. Certainly, it perfectly exudes the youthful vibe! Whenever I am here, it is impossible to not find something I like.
The catch is: if you purchase two or more items, you get to save even higher! So, if you are planning to purchase here, it is best to grab a trusted friend along to guide you and lower down your total receipt. Their stores are located at Cathay Cineleisure and Orchard Central.