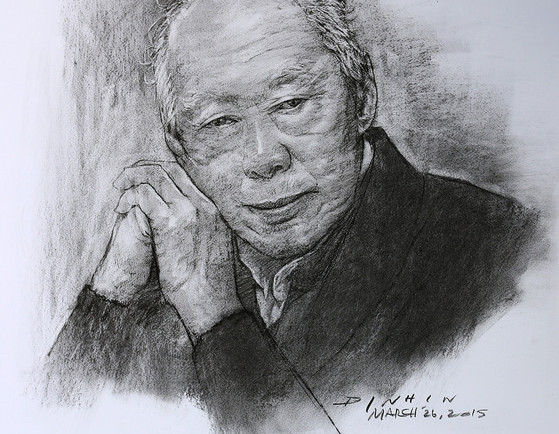 Image Credits: Dinhin Rakpong-Asoke via Flickr
As the nation bids its final farewell to Mr. Lee Kuan Yew, the founding father of Singapore, here is a humble homage for his wisdom on money and life matters.
1. "People want economic development first and foremost. The leaders may talk something else. You take a poll of any people. What is it they want? The right to write an editorial, as you like? They want homes, medicine, jobs, schools."
~The Man and His Ideas, 1997
2. "If Singapore is a nanny state, then I am proud to have fostered one."
~From Third World to First, The Singapore Story: 1965-2000
3. "Life is not just eating, drinking, television, and cinema…the human mind must be creative, must be self-generating. It cannot depend on just gadgets to amuse itself."
~Speech at Chinese New Year and Hari Raya Haji Celebrations held at Joo Seng Community Centre, February 28, 1970
4. "But I'm not God, I can't change you. But I can encourage you, give you extra help to make you do, say maybe, 20% better."
~Success Stories, 2002
5. "Every Singaporean who owns a flat can double his value in today's terms within the next 15 to 20 years. In other words, in the next 20 years, we can make everybody worth twice as much, at least."
~National Day Rally, 1990
6. "If you can't think because you can't chew, try a banana."
~Reply to a BBC reporter, 2000
7. "I am often accused of interfering in the private lives of citizens. Yes, if I did not, had I not done that, we wouldn't be here today. And I say without the slightest remorse, that we wouldn't be here, we would not have made economic progress, if we had not intervene on very personal matters – who your neighbor is, how you live, the noise you make, how you spit, or what language you use. We decide what is right. Never mind what people think."
~Straits Times, April 20, 1987
To build a strong Singapore during the most difficult years and to transform it from a Third World to a First World country is truly admirable beyond words. Mr. Lee, your outstanding leadership gave us the direction and for that your legacy will on forever.