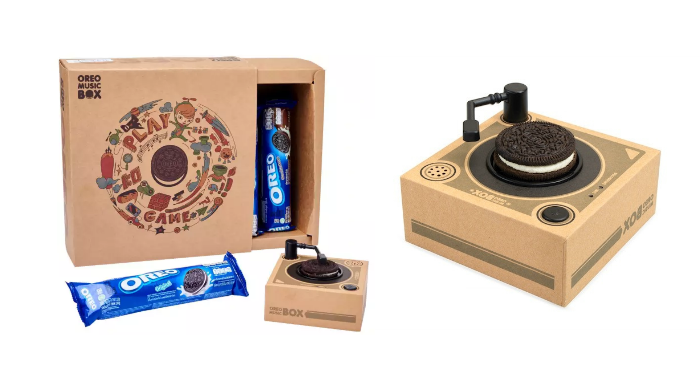 Oreo Music Box now in Singapore
Stay playful with the LIMITED-EDITION Oreo Music Box! Play a different song with every bite! Get it today in a special bundle with 9 packs of Oreo 137g comprising of 6 Vanilla packs and 3 Chocolate packs for only SGD 24.90!
The Oreo Music Box will play Oreo songs when you place an Oreo cookie on the "turntable." It will play a different song with a bite!
Click here to purchase on:
Share this news with your friends and loved ones!