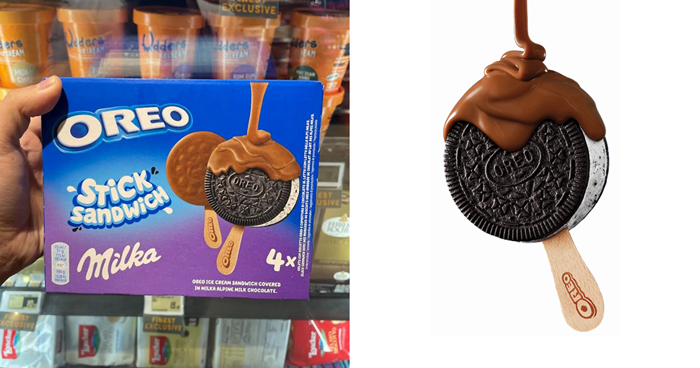 Your favourite OREO® frozen sandwich, now on a stick and fully dunked in Milka chocolate
This is a real-deal dessert, combining some of life's most glorious treats. You've got chocolate from one of the world's most beloved brand Milka, two big OREO biscuit wafers and vanilla ice cream mixed with crunchy OREO cookie pieces
Are you drooling yet?
If you are then make your way to the nearest FairPrice Finest outlet and search for them in the ice cream section. A box of 4 sticks retails for $12.
You want to stock them up as soon as you can as we are not sure if you can still find them around though.