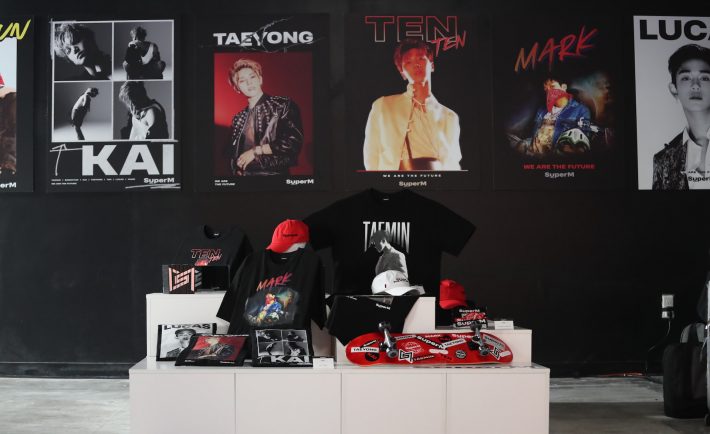 Fangirls and fanboys show their love for their idols in different ways. While some fans show their loyalty by attending every concert, others show their appreciation by purchasing KPop merchandise. Buying albums is one of the best ways to support their idols as it will help the singers or bands to hit top spots in the physical and digital music charts.
To help you get started in buying and saving for KPop merchandise (merch), here is an easy guide:
CHOOSE EITHER OFFICIAL OR UNOFFICIAL MERCH
There are two types of KPop merch – official and unofficial goods. The former is released by the KPop star's entertainment company. Official merch includes albums, photo books, lightsticks, concert items, and DVDs. A percentage of the sales will go straight to your idols. The latter is usually cheaper than the former. The unofficial goods are fan made and will support the fans' small businesses. Unofficial goods include fanarts printed on shirts, mugs, stationery items, and keychains.
SCOUT FOR DISCOUNTS
Always keep a lookout for discounts on shops that offer KPop merchandise. Start by scanning online to see whether these stores have posted their recent promotions and events on their websites and social media pages. You can also inquire locally by asking physical merchants whether they have an upcoming promotion. Compare their rates to Singapore marketplaces to ensure that you get the best deals.
KNOW WHERE TO SHOP
KPop merchandise is available on international websites such as Amazon and YesAsia. Items are also available in physical stores such as Infinity Kpop (City Gate) and House of Kpop (Orchard Road). You must first identify the merchandise that you are looking for. Then, do your research on the prices offered by the physical and online stores. Choosing the cheapest places to purchase your desired items will help you save a considerable amount of cash.
MANAGE YOUR CASH
If you are planning to purchase the newest album by ENHYPEN or NewJeans, allot a specific budget by planning ahead. To avoid using your credit cards or borrowing money that is not yet in your hands, you can save up for the coveted item.
For instance, you are expecting that you'll be getting your salary in a few days, so you decided to pre-order the merchandise and pay for it later. Once you receive your salary, you may experience cash shortage because of your fixed expenses. Having a plan helps avoid overspending and debts.
RESIST THE MARKETING TRAPS
Marketers want you to spend money by targeting their ads to the people who are able to shell out their cash in Kpop merchandise. They have this mentality of: "Don't go broke but also buy, buy, buy." It is the marketing department's job to sell you items, even if you do not need them. So, do your best to resist the marketing traps.
If your savings are not enough to fund your attendance at all the concerts or your eagerness to collect all your idol's albums, do not let the marketers sway you. Find price-comparison websites to get the best deals before purchasing goods featuring BTS, Jessi, BLANKPINK, and so on.