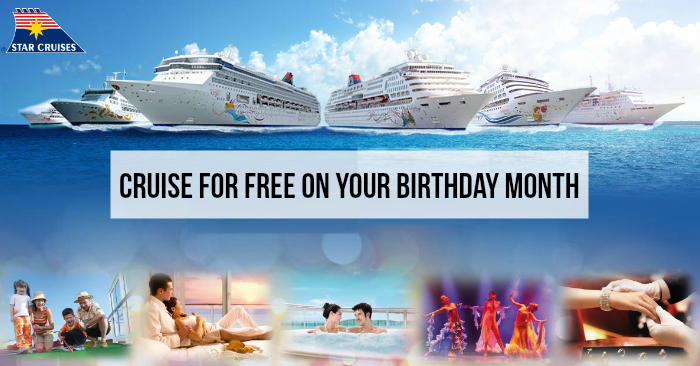 Celebrating a birthday? Why not do it on board a cruise?
For the first time, Star Cruises let you cruise on board their fleet of ships for FREE when you book a cruise scheduled on your birthday month.
Depending on your birthday month, you can choose from 4 different ships (SuperStar Aquarius, Virgo, Gemini and Libra)
Sailing Period (except mid & peak season dates):
08 January – 27 March 2017 on SuperStar Aquarius;
11 January – 27 March 2017 on SuperStar Virgo;
08 January – 22 October 2017 on SuperStar Gemini (except 19 April to 18 June 2017)
08 January – 24 December 2017 on SuperStar Libra
Book by 31 January 2017.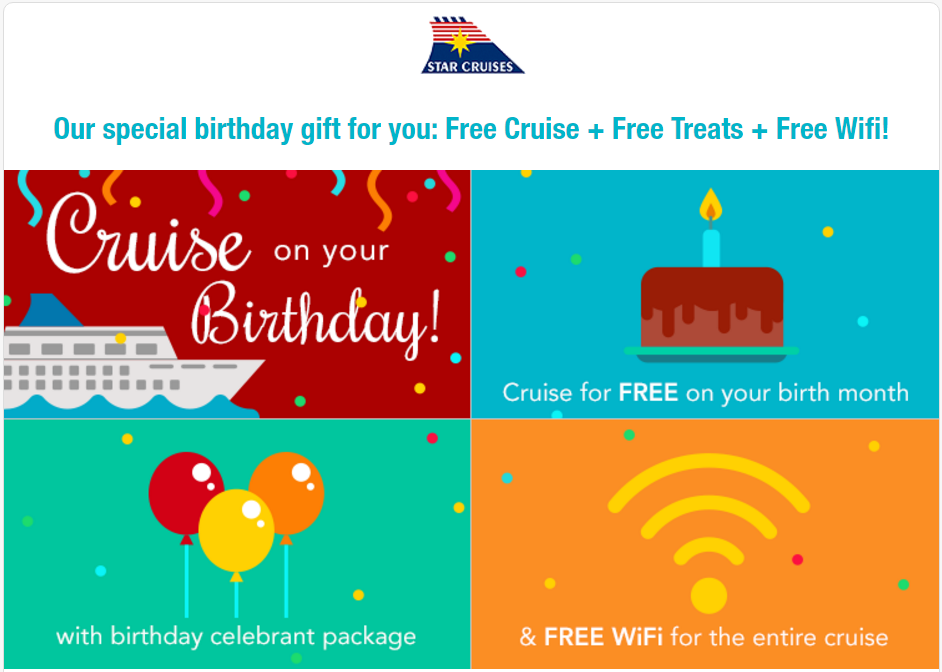 What's more Star Cruises will throw in a celebration for you with their free Birthday Celebrate Package.
The package consists of:
Cabin decorations – By default, decorations are set up on the first day of your cruise (boarding date).
500g chocolate cake
Birthday card
Cruise voucher – Claim your birthday cruise voucher at Reception. Applicable at F&B, retail, and spa/wellness outlets onboard. To use the voucher, guest needs to swipe his/her access card at the outlets. When the guest settles his/her bill during checkout, the value of the voucher will be deducted from the total amount due:

SSV – HKD 160
SSR – RM 93
SSQ – NTD 660
SXG – SGD 30
If you have special requests for items 1-3, such as different date for cabin decor set-up, change of cake variant, or eggless cake, please email [email protected]
You will also receive free Wifi vouchers for 2 guests, valid for the entire cruise.
For more details and booking, please visit https://booking.starcruises.com/cruise-deals/coyb/sin/
Who'd you cruise with? Share this news with your friends and loved ones to see who's up for it!