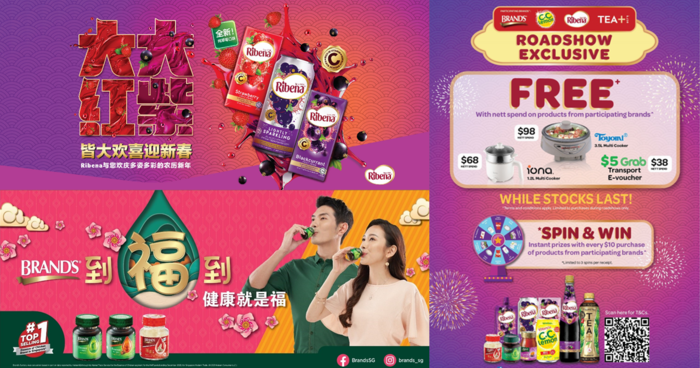 ROADSHOW EXCLUSIVE FROM 15-23 JANUARY 2022
Gather your friends and loved ones to mark your calendars! This January, Suntory chimes in the festive spirit with irresistible giveaways and great deals.
Suntory is giving away tons of Chinese New Year goodies and other prizes at their Roadshow Exclusive from 15th to 23rd January. Get into the new year mood by checking out the schedule below.

The Roadshow will feature premium products from brands such as Ribena and BRAND'S ®!
BRAND'S ®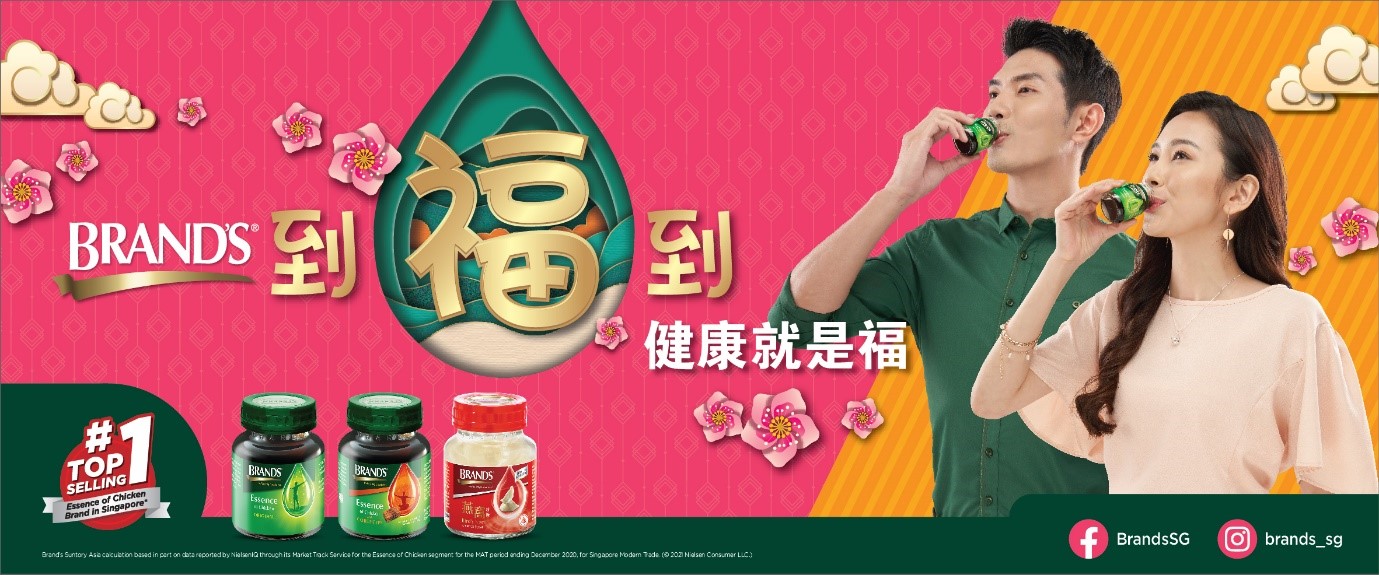 As you prepare the groceries for the reunion dinner and the endless shopping trips, twist and pop a bottle of BRAND'S ® Essence of Chicken to stay Powerful福! It is made from an all-natural extract of fine quality chicken to help you enjoy the festivities while letting your best self shine.
Trusted by generations for its goodness, each bottle of this fat-free essence of chicken is when you need this Chinese New Year! Here's to giving you and your loved ones a boost for the upcoming 2022!
RIBENA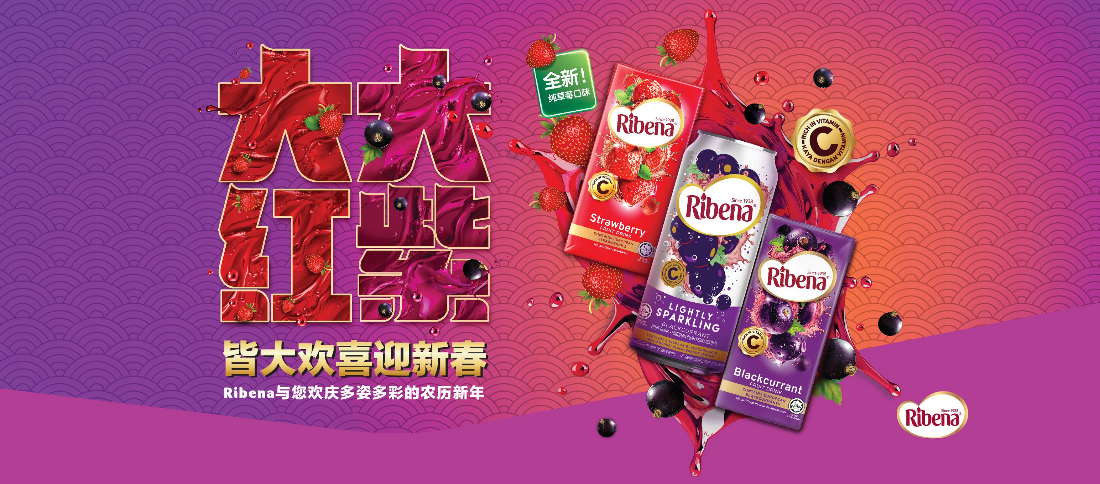 Add a delightful treat to your CNY table with an easy-to-drink beverage that is packed with Vitamin C. Available in both still and carbonated formats, Ribena is your go-to beverage this Chinese New Year!
Try the new Ribena Simply Strawberry, which is rich in Vitamin C and has no artificial sweeteners. Feel free to indulge on this delicious drink without breaking your New Year's Resolutions!
BAG MORE PRIZES AT THE SURE-WIN SPIN THE WHEEL
Looking for more freebies? Here's more! Be one of the lucky winners to bring home Grocery Vouchers, Ribena & BRAND'S ® gifts, and more at the sure-win Spin the Wheel. Simply purchase $10 worth of BRAND'S ®/Ribena/Suntory CC Lemon/Tea Plus products to participate.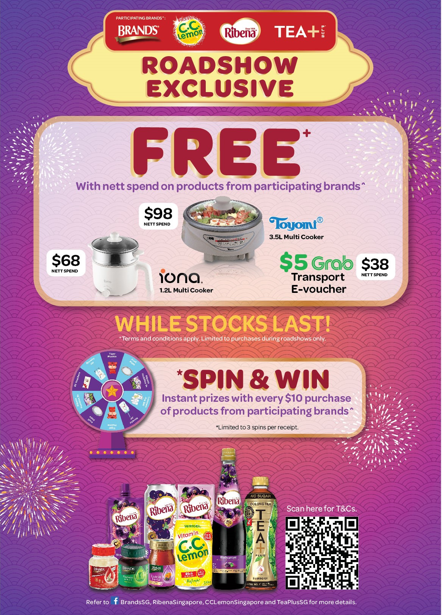 What are you waiting for? Swing by the Roadshow to enjoy the Lunar New Year celebrations with Suntory now!