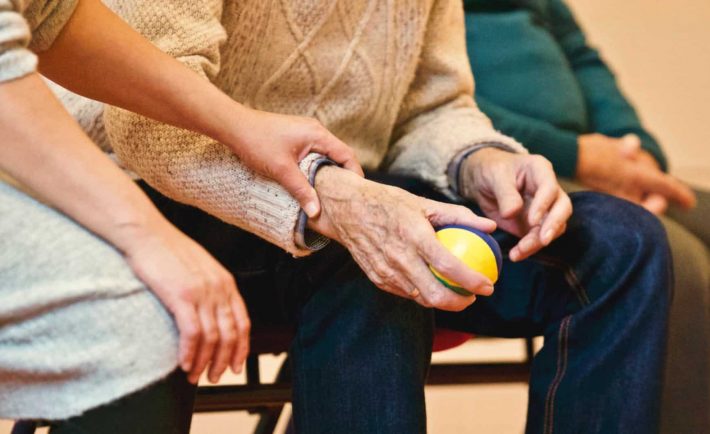 Image Credits: SIM GE
According to the World Health Organization, Singapore is one of the top countries with the longest life expectancy at birth. Singaporeans on average can expect to live up t0 80 to 84 years old, at least 20 years more than what was expected in 1960.
This is thanks to technological advancements in medicine and healthcare to which Singapore is praised for top-notch standards of medical practice and ranks fourth best in the world in terms of health infrastructure.
With Singaporeans living longer, health services such as Elderly Care services are provided to ensure Singaporeans can live comfortable and fulfilling lives even in their silver years.
What is Elderly Care?
Elderly Care are caregiving services offered by nursing homes, senior centres and other medical organizations. It also includes healthcare services and benefits from the government such as home therapy, respite care and visits to rehabilitation centres.
What are the kinds of Elderly Care Services?
Elderly Care can provide home-based and centre based medical care services such as the following:
Home Care
      Meals on Wheels
      Medical Escort and Transport
      Home Medical
      Home Therapy
      Home Nursing
      Home Personal Care
      Hospice Home Care
      Befriending Service
Centre Based Care
      Day Care
      Senior Activity Centre
      Community Rehabilitation Centre
Stay In Care
      Community Hospital
      Nursing Home
      Shelter and Senior Group home
 What does Elderly Care help with?
Elderly care allows seniors access to the services they need based on the care they require and their preferences. Elderly Care services provide assistance for people who need help with ADLs (activities of daily living) as well as IADLs (instrumental activities of daily living).
Caregiving and Nursing care are available for the elderly who need assistance with ADLs such as
      eating
      sleeping
      dressing up
      bathing
      toileting
      grooming
      walking
Elderly Care also assists seniors who may be dealing with a medical condition and cannot perform non-essential tasks such as IADLs:
      cooking meals
      taking medication
      housekeeping
      outdoor errands
      exercising
      shopping
What are the Benefits of Eldercare Services?
As the population gets older, the old-age support ratio declines.  This is a ratio of the number of people who are capable of providing economic support (aged 20-64) to the number of people who may be dependent on others' support (aged 64 years and above). From 7.4 in 2010, it has gone down to 4. It means that for every elderly person, there are four people who can provide support.
With the increase of elderly in the population, there is also an increased need to support and provide care for them. Family members often take on the task of caregiving for their elderly loved ones.
However, in cases where the care recipient demands a greater level of care, caregivers may find themselves in a compromising position, especially if they have a job and a household to maintain. This pressure and stress may in turn lead to caregiver burnout.
Elder Care Services are put in place to alleviate that pressure and are meant to provide support, relief and peace of mind for caregivers and care recipients alike.
Independence from family members
Elder care services alleviate the stress and worry from both care recipients who might have fears of being a burden and family members who want to provide the best possible care for their elderly loved ones. These services allow elderly loved ones to have a sense of independence and gives family members peace of mind knowing their loved ones have access to the care they need.
Access to Care Services at Home
Elderly loved ones who prefer to live at home can avail of home care services. Meals on Wheels is available for elderly loved ones who have trouble buying or cooking their own food. Meanwhile Medical Escorts can accompany them to doctor's appointments and provide transport going to and from the hospital.
For those who need specialized care, hiring a live-in caregiver can ensure they received the focused care and attention their conditions require.  Other medical services are also available such as Home Medical, Home Therapy, Home Personal Care and Hospice Home Care.
Support From Community Healthcare Programmes
There are a variety of centres that can offer short term and long-term care.
Day Care centres provide seniors with the opportunity to socialize and engage in recreational activities as well provide their caregivers support and momentary relief.
Meanwhile Community Rehabilitation provides therapy for seniors who are recovering from an injury and aids their recovery so they can regain their strength and resume their day-to-day activities
Nursing Homes on the other hand, provide long term support for patients who have chronic illnesses, disability or who might need help with activities of daily living. Nursing care is available round the clock to ensure professional care can be provided for your loved one when they need it.
Conclusion
Elderly care is designed to help people with disabilities, health conditions and mental illnesses and provide them access to the care they need. A variety of services can cater to the demands that are unique to your elderly loved one's needs and preferences. Making the most of these services can provide a better quality of life for your loved one and also eases the burden on caregivers.