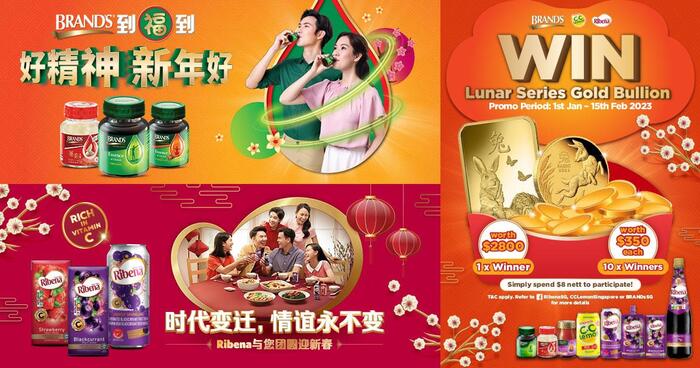 Exclusive Roadshows from 31 December to 15 January 2023
It's time to bid goodbye to 2022 and welcome 2023 with open arms. You don't want to miss out on the best deals from Suntory's exclusive roadshows to ring in the new year:

That's because you can get lots of exclusive activities in the roadshows, see you there! Spread this good news to your family members and friends.
BRAND'S®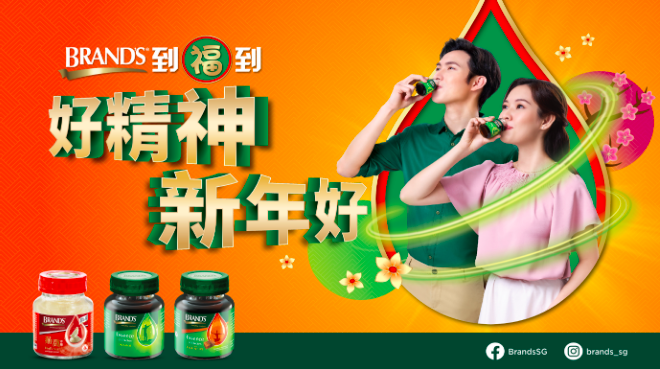 Everyone needs energy and a positive attitude to complete spring cleaning and CNY preparation – BRAND'S® can help with that! With BRAND'S®, you will be all ready to enjoy the CNY festivities up to the day of the CNY reunion and beyond.
Ribena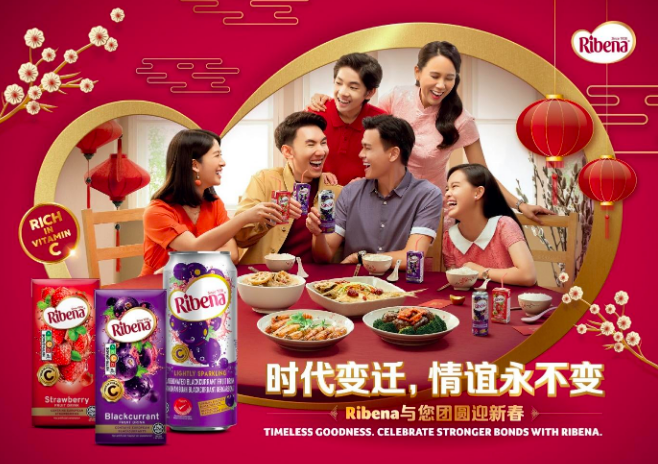 Enjoy the fruity goodness and the universally adored taste of refreshing Ribena this CNY. It's the ideal beverage and rich in vitamin C for all of your visits and celebrations.
Available in blackcurrant and strawberry ready-to-drink juice varieties, as well as a lightly sparkling blackcurrant version if you prefer carbonated beverages. This CNY, create wonderful memories with your loved ones with Ribena. You won't regret choosing this timeless classic for its timeless goodness.
Win Lunar Series Gold Bullion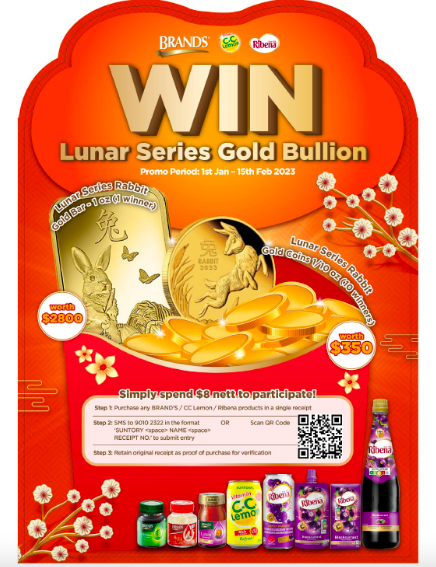 Huat this 2023 with Suntory's Lunar Series Gold Bullion giveaway worth more than $6,000.
All you have to do is spend at least $8 from 1 January to 15 February 2023 on BRAND'S® / C.C. Lemon / Ribena products to participate. Simply SMS or scan the QR code to submit your entry. Keep your original receipt as proof of purchase. It's that simple.
Plan a trip down to the roadshows and we will see you there!
兔年大吉! Wishing you lots of luck this rabbit year!