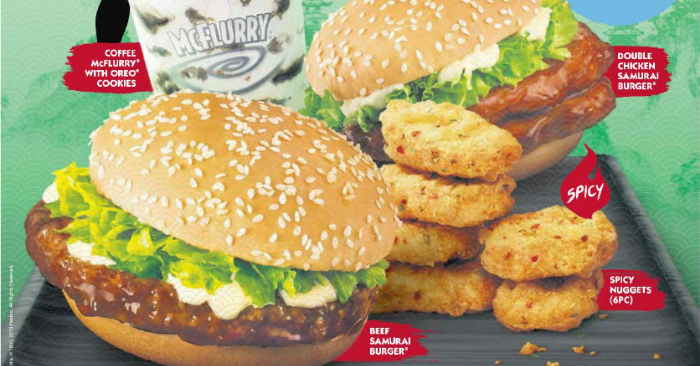 McDonald's popular Samurai burger has made a comeback.
Choose from either the Chicken or Beef Samurai and pair it up with your favourite Spicy Nuggets!
Try the all new Coffee McFlurry with OREO Cookies for the ultimate indulgence.
Grab a Game Label with any Extra Value Meal. Nearly 4 million prizes are waiting to be won in the McDonald's Monopoly Game. (For more info, visit www.mcdwin.com)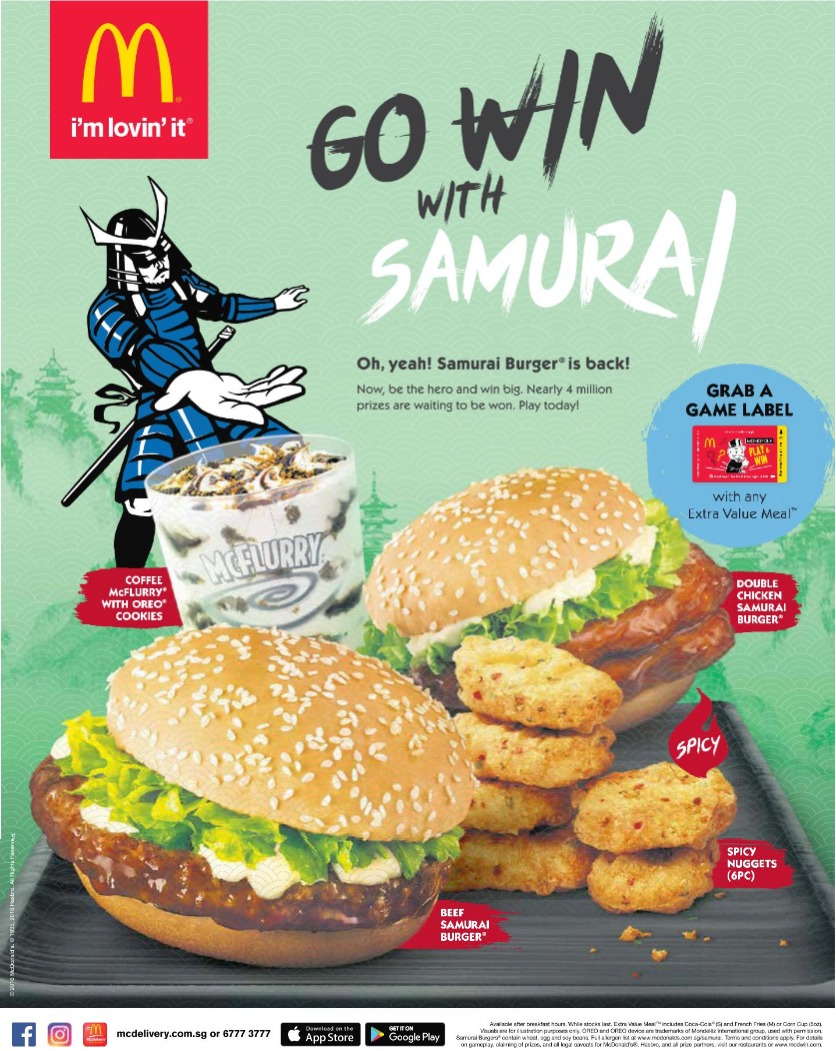 Share this news with your friends and loved ones!
Terms & Conditions
Available after breakfast hours. While stocks last. Extra Value Meal includes Coca-Cola (S) and French Fries (S) or Corn Cup (5oz). Visuals are for illustration purposes only. OREO and OREO device are trademarks of Mondelez Interntional Group, used with permission. Samurai Burgers contain wheat, egg and soy beans. Full allergen list at www.mcdonalds.com.sg/samurai. Terms & Conditions apply. For details on gameplay, claiming on prizes, and all legal caveats for McDonald's, Hasbro, and all prize partners, visit McDonald's restaurants or www.mcdwin.com