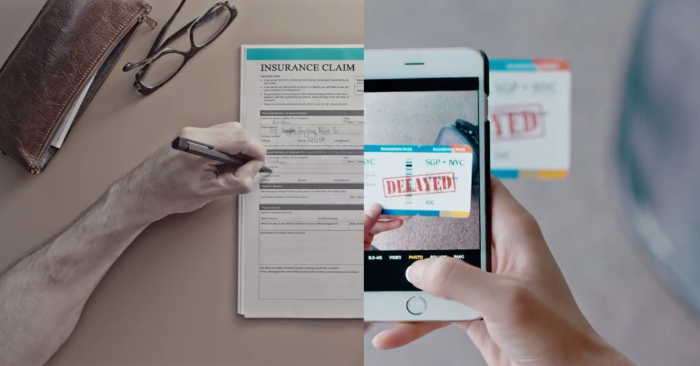 In its fundamental form, insurance is a contract that enables individuals or entities to receive financial protection against losses. It ensures the stability of families and businesses after a crisis or other unfortunate events. Simply put, insurance grants policyholders a peace of mind. Isn't that what everybody wants – to be able to sleep at night without having to worry about what the future holds?
These are the reasons why I am drawn to getting insurance policies. I have to be completely honest. One of the major drawbacks that I dislike about insurance is its complexity. I am apprehensive about the piles of questions and bulky documents. Do not get me started about the confusing technical terms!
To my delight, I was introduced to a revolutionary insurance company that dances gracefully with the modern tides. This was none other than FWD Insurance. FWD Insurance aims to transform the way that Singaporeans experience insurance by simplifying the purchase and claims process. It helps you to skip the agent by directly working with them online.
Say goodbye to nerve-wracking call backs and time-consuming interrogations by embracing their user-friendly website!
FWD Insurance understands how valuable a working Singaporean's time and money is. This is why the company maximizes these two commodities through providing insurance quotations under 60 seconds for car insurance and 10 seconds for travel insurance. These impressive figures are due to the fact that FWD only asks questions that are absolutely necessary.
For instance, it took me 25 seconds to be quoted with the premium of about S$174 for a DIRECT-Term Life insurance that seeks to cover 5 years of my life. I used the rest of my day to focus on other productive matters. You can do the same thing too!
The people behind FWD best explained the company's concept: "We believe that insurance doesn't need to be complex, sold through middlemen, or take up vast amounts of your time." It offers competitive prices and easy-to-understand insurance.
Attractive Insurance Products
It is usual for people to feel skeptical when they encounter an insurance company for the first time. Wash away this feeling by knowing that you are supported by a company with a strong financial record. FWD is the insurance business arm of the established investment group, Pacific Century Group (PCG).
Choose from the four secure insurance products such as DIRECT-Term Life Insurance. Car, Travel and Personal Accident.
A. DIRECT-TERM LIFE INSURANCE

The DIRECT-Term Life insurance ensures that your family's financial future is secured despite unfortunate events such as becoming diagnosed with a critical illness, becoming permanently disabled, or passing away.
These are the primary reasons why I am drawn to this policy:
I can choose the period that works for my budget and lifestyle (e.g., 5 or 20 years).
I can purchase coverage through my smartphone – without going through a middleman.
Because FWD does not pay commission to agents, my coverage of up to S$400,000 may cost less than S$1/day.
B. CAR INSURANCE

Three comprehensive plans cover vehicle repairs, third-party damages, medical expenses, and roadside assistance. These plans were crafted to suit your personal needs and budgets.
No matter what plan you avail, your repairs will be completed by the FWD workshops. You can cruise along blissfully until your car turns ten. Furthermore, your 50% NCD is guaranteed for lifetime. NCD stands for no-claim discount. Drivers who have earned their 50% NCD get to keep it for life because they believe that one accident doesn't make you a bad driver.
On top of that, you can add amazing features which gives you coverage when you are driving in West Malaysia and certain parts of Thailand.
C. TRAVEL INSURANCE

Take for instance; to reap the rewards of her hard work, Jena scheduled a weeklong vacation to Thailand. The beautiful country has so much to offer from pristine beaches to established sports clubs. She did not forget to pack her favorite S$200 golf putter. To enjoy a fuss-free tropical getaway, she purchased FWD's travel insurance. It was one of the best decisions she ever made as the putter got lost in the airport and fortunately, sports equipment is covered by the policy.
Aside from sports equipment, the travel insurance also includes unlimited medical evacuation. You read that right! The last thing on your mind is how much your emergency evacuation will cost. This is why FWD has thought of this for you.
You can expect the claiming process to be a breeze too. Claim with a few clicks with the "Click to Claim" feature. This means, all you have to do is snap your boarding pass and claim for flight delays via WhatsApp. This feature is available for baggage delays too. Simply take a photo of your baggage slip and send it to FWD via WhatsApp. That is convenience at its finest!
D. PERSONAL ACCIDENT INSURANCE

Personal Accident (PA) insurance provides compensation in the event of disability, injuries or death. In fact, one feature unique to FWD is that the policy also covers the most number of infectious diseases including Zika and dengue fever. Under this policy is the Guardian Angel Benefit. If both parents pass away or become permanently disabled due to an accident, FWD will provide up to S$500,000 for the surviving children.
Lastly, natural circumstances now cannot stop you from having fun as ticketed event cancellations due to haze are covered. Apparently, they are the only insurer in Singapore to offer this.
Irresistible Features and Highlights
Before you make a commitment, it is important to know what this new insurer can do. Let me start by stating the fact that there are no middlemen or agents. Since you do not have to pay for commissions, you can save more money.
FWD allows you to complete your purchases online. It is so quick and easy to complete the online quotation that even your 9-year old niece can do it for you! As soon as you make your purchase, you will get an email with the policy. You will also receive an SMS that notifies you to check your email.
Lastly, the policies are delivered with no technical terms. You will know exactly what you will get explained in plain English.
From now till 31 January 2017, you can now enjoy a 10% discount on all FWD insurance products with this promo code – FWDHi10.
For the people behind FWD, customers are at the heart of the entire process. They let you experience exceptional insurance by minimizing your effort and making products readily accessible. May they change the way you feel about insurance!
(This article is brought to you by FWD Insurance.)