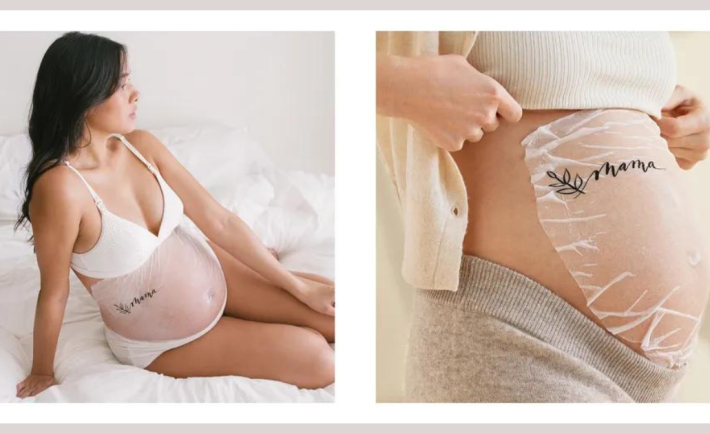 Mamas-to-be, we understand that battling stretch marks is a top priority for you as your tummy grows by the day.
If you've already tried various oils and creams, it's time to take your belly skincare routine up a notch.
With these effective belly masks, priced from as low as $9, you can combat stretch marks like never before. Stay with us on this page for the deets!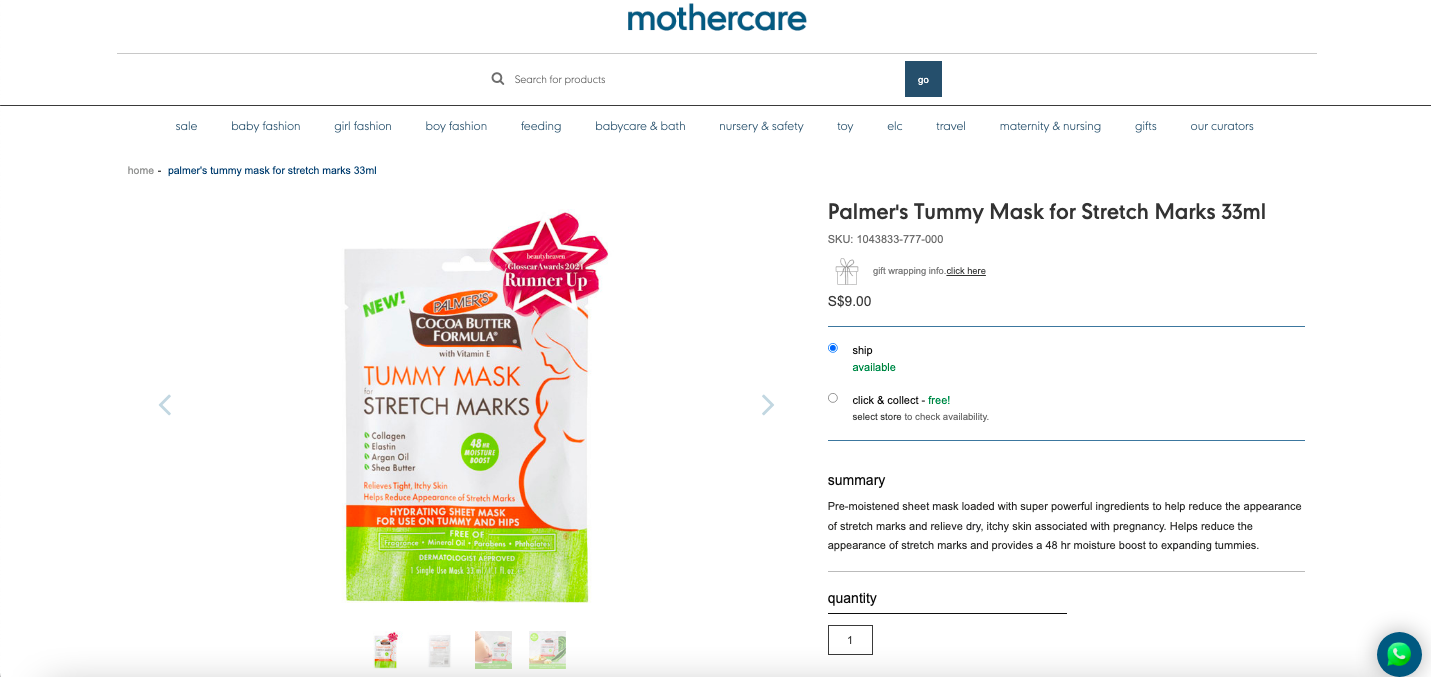 Price: $9
This wallet-friendly tummy mask harnesses the power of cocoa butter, shea butter, and argan oil to soothe, soften, and reduce the appearance of stretch marks on your expanding belly.
The 100% cotton substrate sheet mask helps deliver these powerful ingredients directly onto tight, itchy skin, relieving discomfort while you relax. Cocoa butter and shea butter provide all-day hydration and plump skin, forming a protective moisture barrier. Argan oil, packed with fatty acids, vitamins, and minerals, conditions skin and helps reduce the look of scars.
Free of artificial fragrances and dyes, this mask is formulated with care to nourish skin during your transformation into motherhood. Place it on your belly for just 10 minutes and reveal smoother, more comfortable skin that glows with the joy of your new life.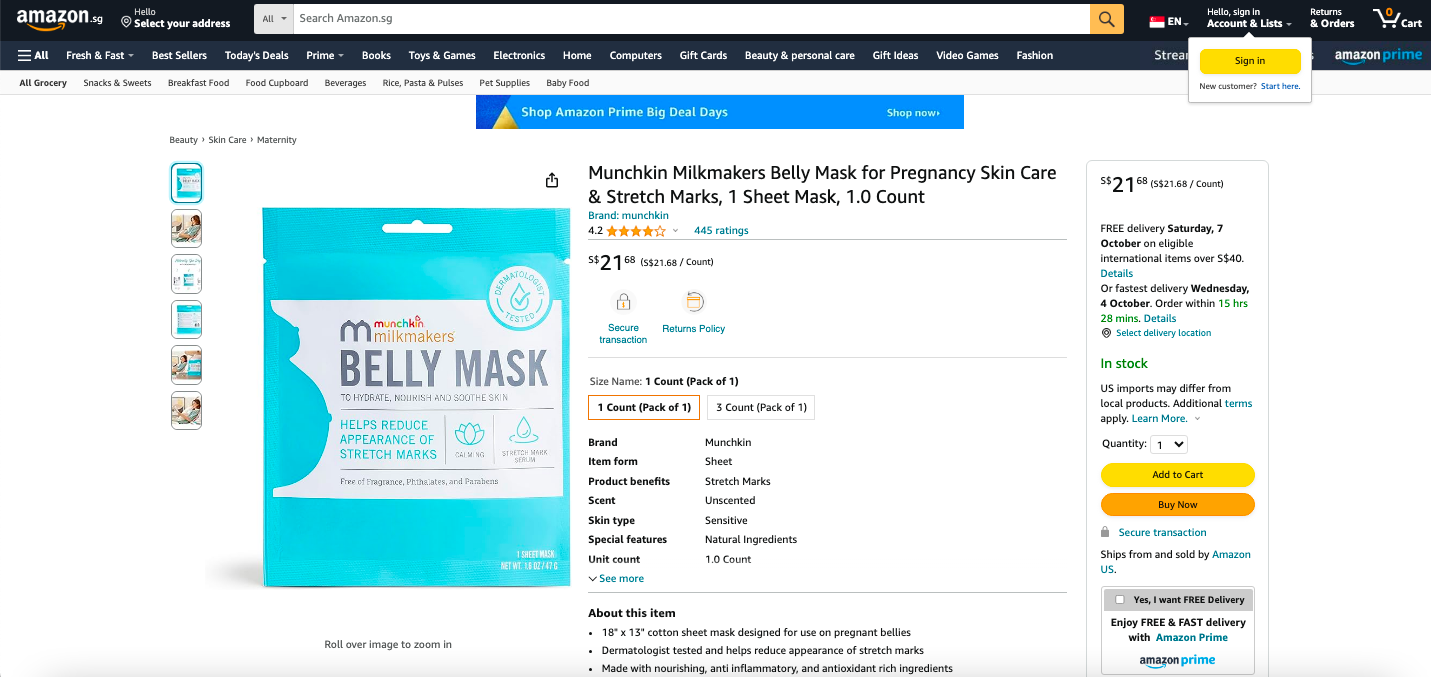 Price: $21.68
If you have the budget to spare, put on this maternity mask and say goodbye to rough bellies and hello to happy hormones. Formulated with only the best ingredients, this belly sheet mask pampers your precious bump while helping reduce the appearance of stretch marks.
In just 10 to 15 minutes, this 100% cotton mask infused with a gentle blend of ingredients works to soothe, hydrate, and nourish your skin, leaving it feeling supple and comforted. Simply place the oversized mask on your belly, spread it out, and pat it firmly. Then massage the remaining serum into your skin for an all-over dose of moisture once the time is up.
Even the fussiest bumps will love being lavished with this simple yet effective self-care this maternity must-have provides. So go on, treat yourself (and your belly) to an express at-home spa treat today!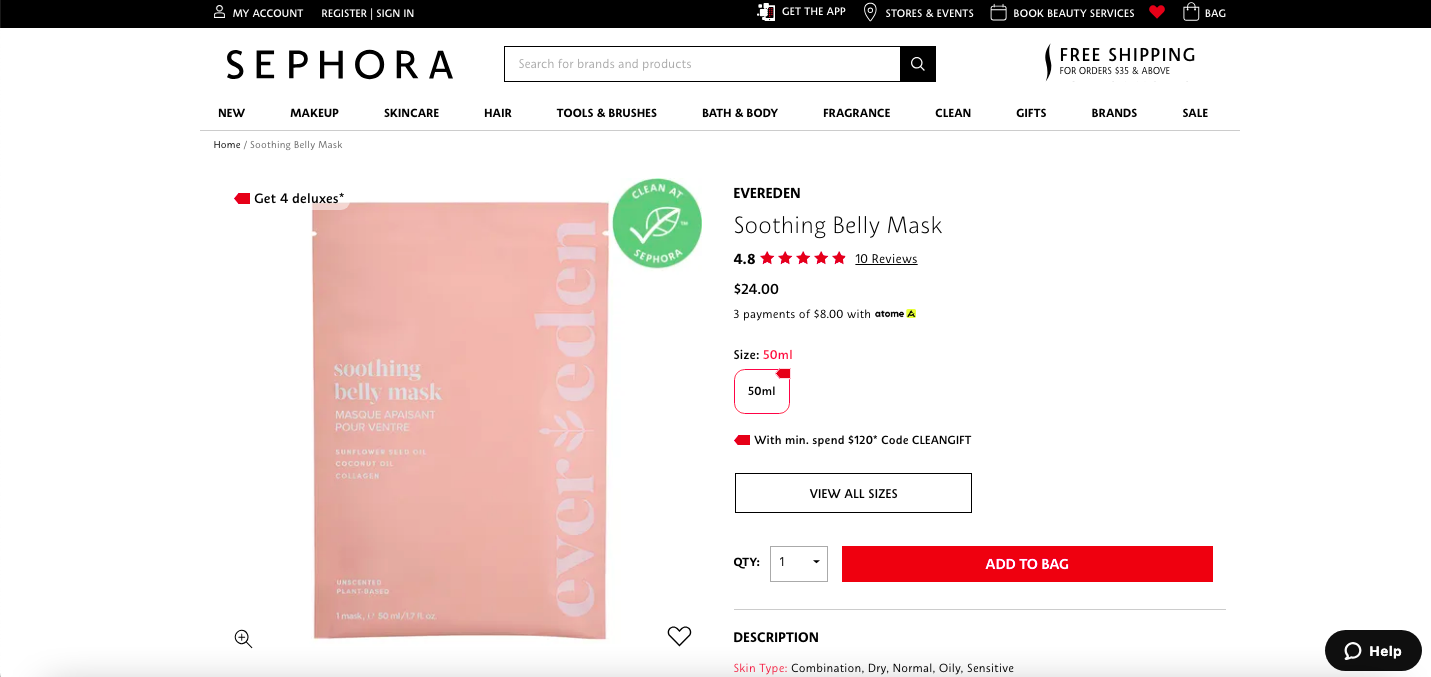 Price: $24
Last but not least, we have this soothing belly mask expertly formulated to pamper expecting mums' growing bellies.
The soaked biodegradable sheet mask contains a nourishing serum rich in sunflower seed oil, coconut oil, and collagen to deeply hydrate and smooth your stretched skin.
As your belly expands, this mask works to replenish lost moisture and promote a healthy-looking, radiant glow. The antioxidant-rich ingredients also help strengthen your skin's barrier for increased elasticity, which can help minimize the appearance of stretch marks.
Let the concentrated serum infuse your skin with intense hydration, leaving it feeling soft, supple, and soothed. Perfect for use throughout your pregnancy and after, this mask is suitable for all skin types, even the most sensitive ones.
These belly masks are not only effective but also pretty affordable, starting from just $9. With these three belly masks in your skincare arsenal, you can take proactive steps to minimize the appearance of stretch marks. Incorporate them into your skincare routine at least once a week for best results.
Editor's note: Individual results may vary, and if you're worried, it's wise to consult with your healthcare provider before trying new products during pregnancy.