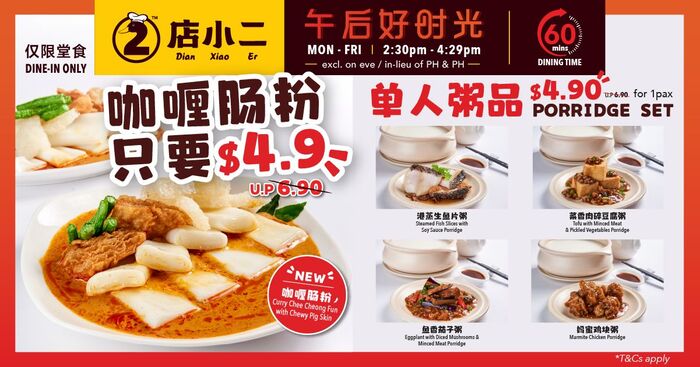 Indulge in a delectable mid-day treat at Dian Xiao Er that won't break the bank! From 2:30 PM to 4:29 PM, savor Dian Xiao Er's unbeatable $4.90 Mid-Day Afternoon Set Menu. That's right – for just $4.90, relish the all-new Curry Chee Cheong Fun with Chewy Pig Skin, or choose from 4 different porridge sets.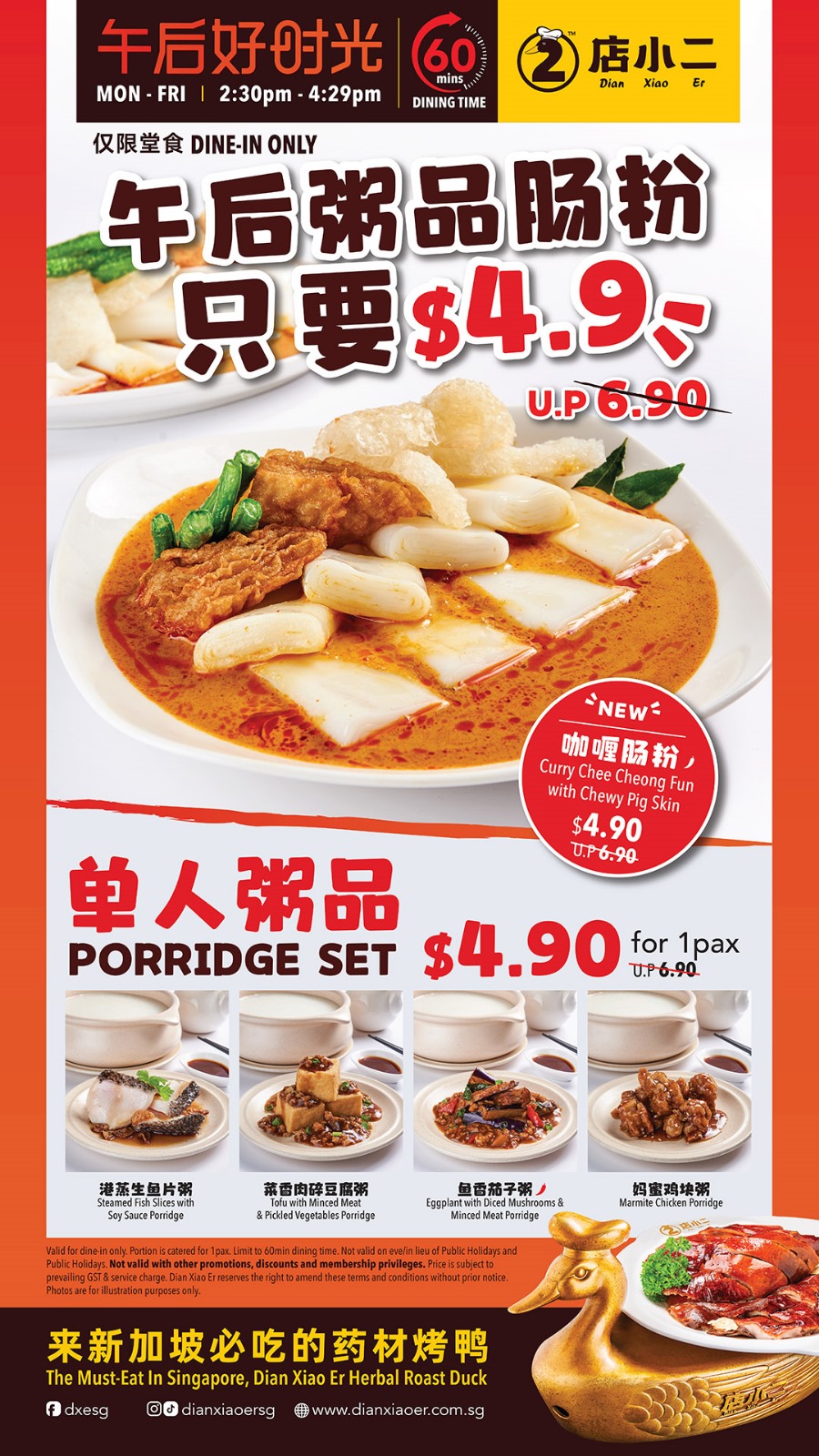 But wait, there's more! On top of this incredible deal, enjoy up to a fantastic 40% DISCOUNT on selected menu items during the same hours, every Monday to Friday!
Discover a world of flavors, from our renowned Signature Herbal Roast Duck to savory stir-fried dishes and an array of delightful sides, all at unbeatable prices.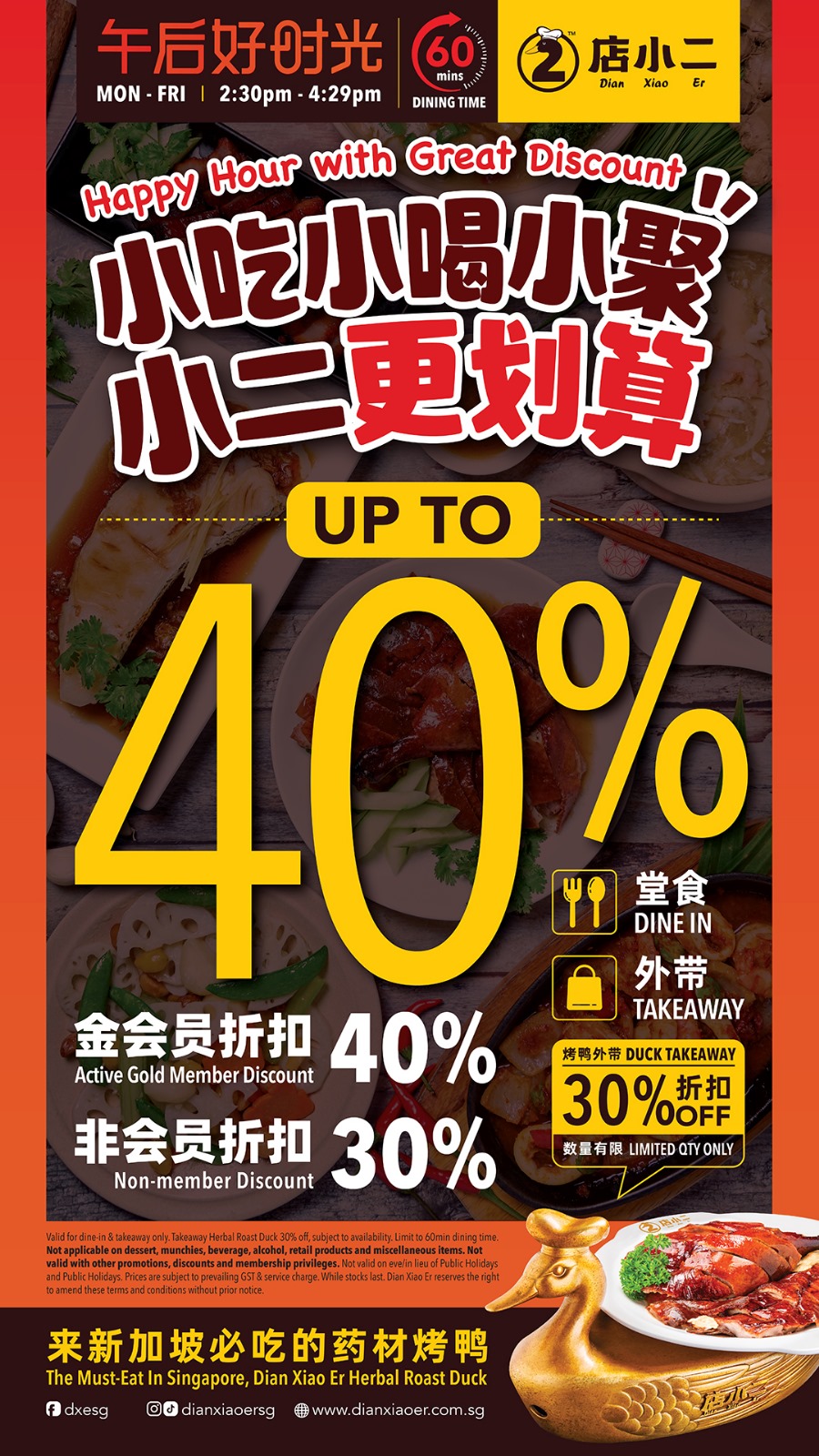 Don't miss out! See you at Dian Xiao Er for an unforgettable culinary experience!
Click here to locate the nearest restaurant.