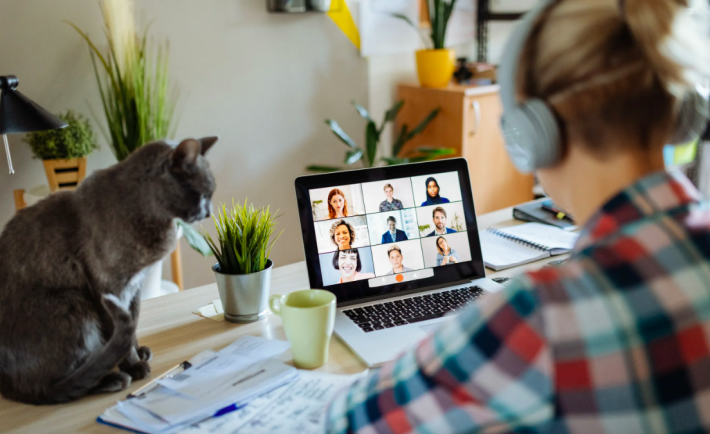 Image Credits: marketplace.org
Ready for an 11.11 shopping spree when the clock strikes 12?
Don't forget the important stuff first—finding an internship. We've sieved out the legit ones worth checking so all you have to do is prep your resume.
Here are the latest WFH internships posted this week.
#1: WE! Interactive – Content Creation Intern
Website: we-interactive.com
Allowance / Remuneration: $500 – 700 monthly
Job Qualifications
Currently pursuing a degree in photography, videography, film, media, or a related field.

Strong photography and videography skills with a portfolio demonstrating your work.

Proficiency in video editing software, with a focus on TikTok video creation.

A good eye for visual storytelling and the ability to work collaboratively with a creative team.

Strong communication skills and the ability to take direction and feedback.

Social media-savvy with a deep understanding of TikTok and other popular platforms.

Creative mindset with a passion for creating engaging content.
Key Responsibilities
Photography and Videography:
Capture high-quality photos and videos in various settings and for different purposes.

Work closely with in-house planners and the creative team to execute content ideas.
Video Editing:
Edit and enhance videos for social media platforms, with a particular focus on TikTok.

Add graphics, music, and effects to make the content more engaging and shareable.
Social Media Savvy:
Stay updated with the latest trends and features on various social media platforms, especially TikTok.

Suggest and implement creative strategies to maximize social media presence.
Content Planning Support:
Collaborate with content planners to brainstorm ideas and concepts for new content.

Assist in content calendar management and scheduling.
Equipment Maintenance:
Maintain and organize photography and videography equipment.

Ensure equipment is in good working condition for content creation.
How to apply?
View the job post in full here and write to Matthew via this link.
#2: Alpha Story Technologies Pte. Ltd – Public Relations Consultant Intern
View this post on Instagram
Website: alphastory.co
Allowance / Remuneration: $1,000 monthly
Job Qualifications
Some experience in content writing – particularly in writing press releases and media pitches 

Excellent multi-tasking skills with a sense of urgency 

Ability to manage clients 

Possess strong interpersonal and communication skills, able to interact with employees from all levels
Key Responsibilities
Be a writer who grasps concepts easily and crafts compelling stories. Having a strong command of English is a must.

Support with client servicing if needed, following up or responding to inquiries with professional and sound advice.

Work closely with your PR mentor but also demonstrate the ability to be an intuitive problem solver, as well as think independently.
How to apply?
View the job post in full here and write to Faris Sufian Chew via this link.
#3: Playwrite Singapore – Business Development Intern
View this post on Instagram
Website: playwrite.sg
Allowance / Remuneration: $400 – 1,000 monthly
Job Qualifications
Currently pursuing a degree in Business Administration, Marketing, Entrepreneurship, or a related field.

A strong interest in the intersection of education and technology, with a curiosity about market trends and business strategies.

Excellent verbal and written communication skills.

Ability to take initiative, work independently, and contribute as part of a team.

Strong organizational and analytical skills.

Previous experience in a business development or sales role is advantageous but not necessary.
Key Responsibilities
Support the business development team with research on potential partners, competitors, and market opportunities.

Assist in creating and maintaining a pipeline of prospective partnerships and client leads.

Collaborate in the preparation of proposals, presentations, and pitches for new business opportunities.

Help coordinate and participate in networking events and webinars to build an industry presence.

Contribute to the analysis of business development strategies and processes for effectiveness and efficiency.

Engage with cross-functional teams to understand product offerings and value propositions in depth.
How to apply?
View the job post in full here and write to Benjamin via this link.
#4: Design Business Chamber Singapore – Communications Intern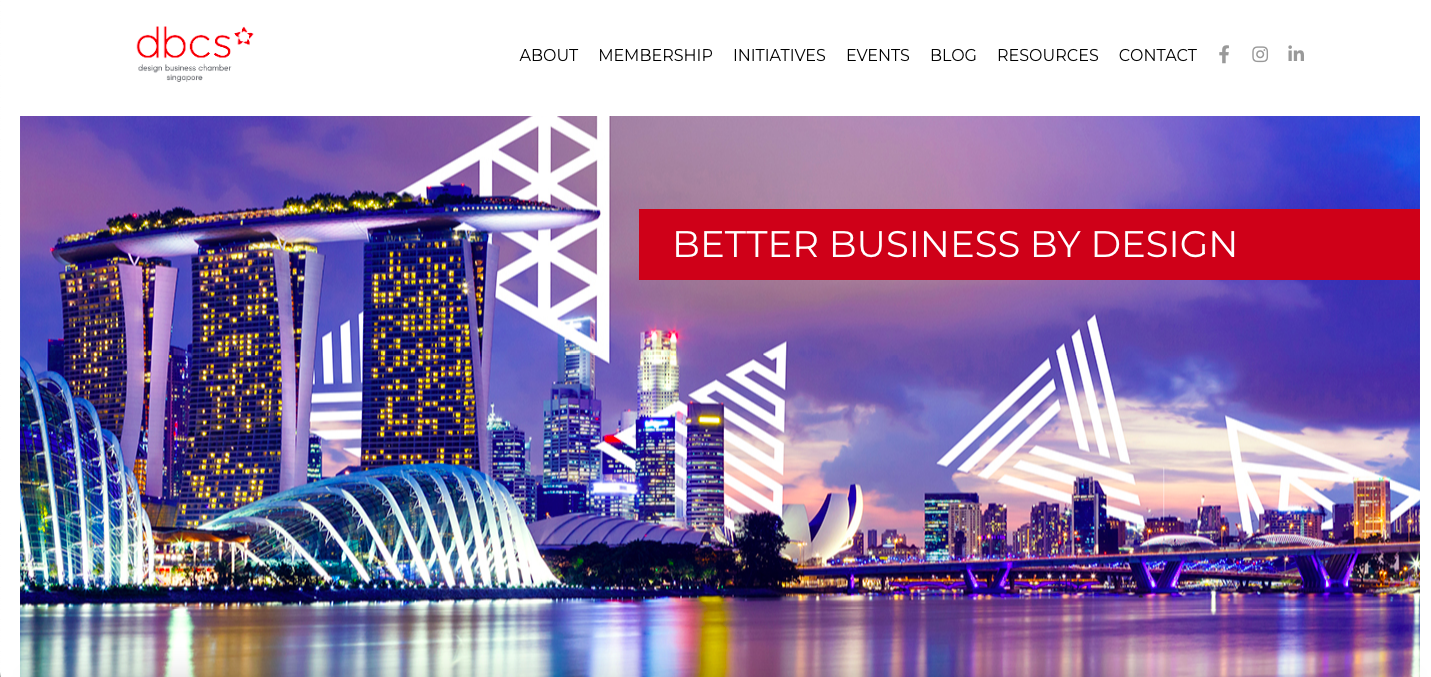 Website: dbcsingapore.org
Allowance / Remuneration: $800 – 1,000 monthly
Job Qualifications
Good time management and organizational skills and ability to meet deadlines

An analytical mind and the ability to think critically

Good writing and interpersonal communication skills

Ability to work both independently and as part of a team

Familiar with MS Word, Excel, and PowerPoint and capable of creating visually compelling presentations
Key Responsibilities
Write a variety of different content to support communications and marketing efforts, including newsletters, website copy, and updates to members and partners

Assist the communications team in developing and implementing a communications strategy designed to further company objectives

Monitor analytics and create reports detailing the successes and failures of communications campaigns and strategies

Stay up to date on industry trends and make recommendations for adjustments to communications strategies and practices 

Assist with events coordination, e.g. registration, communicating with vendors, setup, etc

Membership database management
How to apply?
View the job post in full here and send your application to [email protected]. 
#5: WE Communications – Creative Intern (Art-Based)
View this post on Instagram
Website: we-worldwide.com
Allowance / Remuneration: $1,000 – 1,200 monthly
Job Qualifications
Currently pursuing a diploma/degree in Journalism, Communications, Visual Communications, Broadcast Media, or a related field.

A creative thinker with the ability to follow creative direction and produce rich and dynamic content that fits within a defined style or purpose 

A quick and willing learner with an open mindset 

The ability to communicate ideas in an effective and creative manner 

Can work independently and meet tight deadlines in a fast-paced environment 

Proficiency in the Adobe Creative Suite is a must 

Basic knowledge of Microsoft applications is a must

Basic knowledge of 2D animation and video editing skills using Final Cut Pro is a plus
Key Responsibilities
Work closely with Art Directors and creative content team in Singapore to support clients with content marketing ideas

Conceptualize, create, design, and develop digital assets to support campaigns for social channels, microsites, landing pages, and online advertising 

Participate in brainstorms and preparation of new business pitch proposals and mock-ups required for social and online platforms 

Familiarize with clients' products/services and their competitors 

Revise the final overall look and feel of creative assets
How to apply?
View the job post in full here and write to Claire via this link.
Editor's note: These internships are selected based on the "remote" tag, but some positions are hybrid ones and you may need to report physically to the office. For more deets, do contact the employer directly.