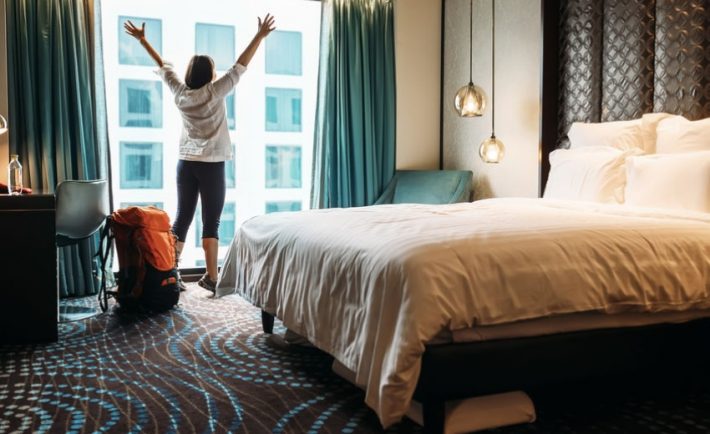 Image Credits: herworld.com
More so recently, you must have heard of overseas firms adopting flexible work weeks and unlimited annual leave. It seems like the trend is moving over to Singapore, with some firms implementing these time-off policies.
Want to know the names? Stay on this page.
#1: Mambu
Mambu is a Berlin-based startup with offices across the globe, including Singapore.
The fintech firm has a summer four-day workweek policy in place for all of its offices worldwide. Specifically, from June to August, its employees in Singapore get to enjoy an additional day off a week.
To senior application consultant Heemank Verma who works in Mambu's Singapore office, this is something exciting. He mentioned that employees are always looking forward to the three months early on at the start of the year.
"Our company does not (condone) micromanagement, people take ownership of their work. I feel like that is a fundamental basis of the four-day work week," he added.
To that, Mambu's APAC managing director Myles Bertrand noted that the company focuses on productivity, output and results instead of the quantity of time spent working. With policies like that in place, people are likely to be more motivated when reporting for work.
#2: Deloitte
Deloitte is a professional services firm that has jumped on Netflix's famous "no vacation policy".
Instead of keeping track of the number of leave days an employee has, individuals have the freedom to decide for themselves. To be exact, different leave types like compassionate leave, marriage leave, and public holidays in-lieu are combined into a flexi-leave arrangement.
According to Melvin Wong, senior account manager at Deloitte Singapore, he meets with his supervisors to plan the calendar of events at the start of each financial year. This, in turn, allows him to plan his annual leave around major client activities.
In addition to the flexi-leave arrangement, Deloitte has also introduced a flexi-work scheme as part of its work-life integration programme. Employees will have the privilege to choose to work from home or alter office hours if they have to attend to other personal commitments.
#3: Facebook
Last on our list, we have a familiar name – Facebook.
Apart from the 20 days of annual leave employees have, Facebook also awards two Choice Days. Choice Days are times where individuals can take days off to volunteer, celebrate a special event, or simply do something they enjoy.
In the past year, the multinational conglomerate also came up with special leave days to support its workers amid the ongoing pandemic. This year, its Singapore office will give its employees three additional company-wide days off, all in the name of rest and recharge.
Final thoughts
Jealous? Don't be. Ms Deanna Lim, a representative from recruitment agency Robert Walters Singapore, said that more companies are expected to welcome such flexible leave policies.
"This allows them to stay competitive within their industry. Increasingly, we also see more firms adopting different initiatives and revising their existing employee benefits so they can support the formation of family units," she added.