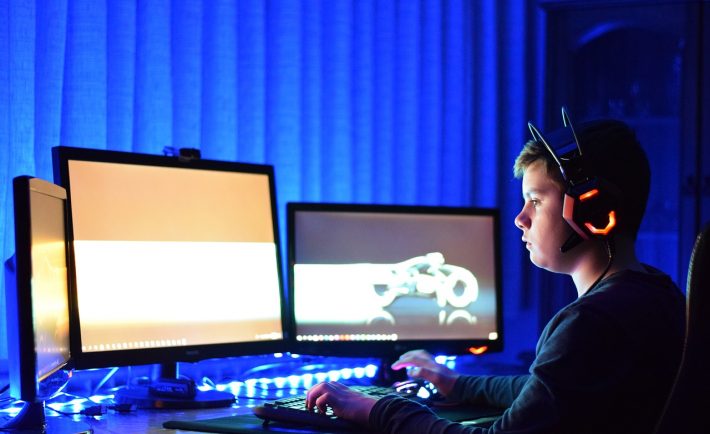 Image Credits: pixabay.com
Drop your mouse and read your books! How many times have you heard that gaming has no future? I have to admit! A career in gaming was once viewed as an impossible feat in Asia. Once seen as a way to pass time or to socialize with friends, gaming has exploded into a legitimate sport nowadays. Times have changed.
eSports prevalence has been massive! Dota 2, a wildly popular game in eSports, has a price pool of over US$20 million (or S$27 million). Furthermore, the 2022 Asian Games included eSports in its categories. Lastly, the global eSports market is predicted to hit US$1.5 billion (or S$2 billion) in a few years time. The demand for gaming professionals encouraged some Singaporeans to launch an educational programme dedicated to this platform.
DIPLOMA IN GAMING
Informatics Academy in collaboration with Cybersports and Online Gaming Association, has recently launched a diploma programme suited for aspiring professional gamer. This programme aims to equip students with skills in eSports knowledge, live-streaming of tournaments, game design theories, programming, team management, and game development. The modules will last up to 8 months for full-timers and 12 months for part-timers.
Requirements include a minimum of two A levels, an International Baccalaureate diploma or other equivalent pre-university qualifications, and being at least 18 years of age. School fees are about S$6,480 for local students.
AVERAGE SALARIES
Much like any other sports, salaries in eSports vary per organization and per player. The significant lack of transparency in this platform makes it challenging to determine what constitutes as fair compensation.
According to Riot, a professional eSports organization, each player must be paid a minimum of US$12,500 (about S$17,000) for the 28-match season. Many players are compensated at a higher rate than this! A five-person team's winnings could range from S$2,700 to S$13,600 per player in the playoffs alone. Carlos "Ocelote" Rodriguez, a League of Legends team captain, makes close to a million a year! Can you see the financial variety?
RISKS OF GAMING
With impressively attractive tournament prizes, it is possible to craft a misconception that one can easily become rich by playing video games. Reality check! No game can last forever. Furthermore, live-streaming is a utterly competitive scene. Only a few of the best shall prevail.
Yes! A professional career in eSports is viable given that you are one of the best at a particular game in a global scope. You may consider committing to a game part-time first, while managing your other priorities (e.g., day job or family time). Best of luck!