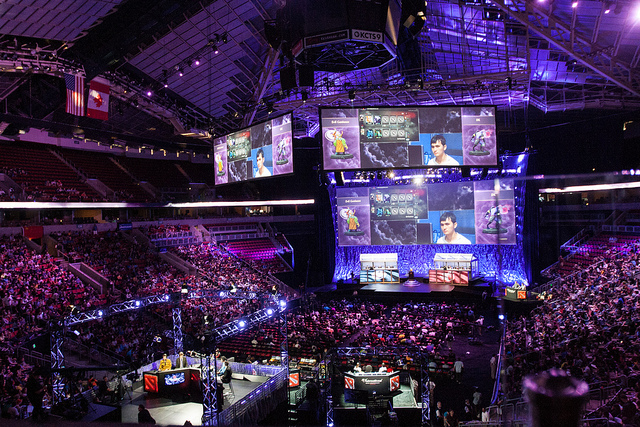 Image Credits: Jakob Wells via Flickr
Playing video games or online games is now recognized as a sport. Better known as E-sports, the professional players are earning from their passion and are making more than you may think.
The "e-Sports Earnings" has ranked the 100 players with the highest overall earnings from competitive gaming without taking sponsorships or streaming income into account.
In this list of 12 Highest Earning E-Sports Professional Players, games such as DotA 2 (Defense of the Ancients), StarCraft, and WarCraft are the ones on top.
Defense of the Ancients 2 (DotA 2) is a multiplayer online game that is an expansion for Warcraft III. StarCraft, on the other hand, is a science fiction real-time strategy video game developed by Blizzard Entertainment and released for Microsoft Windows. Many critics have lauded the game to be one of the best video games of all time.
Lastly, WarCraft is a real-time strategy game where players command virtual armies against each other.
Isn't it amazing doing something you love everyday and get paid for it? Truly, being a professional player is a dream of many teenagers today. On that note, here are the 12 Highest Earning E-Sports Professional Players…
12. Jang, Jae Ho (Moon)
Korea's Jae Ho has proven to be unstoppable at WarCraft III with a total earning of $461,590.68.
11. Jang, Min Chul (MC)
One of the top StarCraft II players in the world, Korea's MC has made $490,772.98 by regularly placing in tournaments of all sizes since 2010.
10. Lee, Young Ho (Flash)
Another successful Starcraft player from Korea is Flash. He has made about $495,091.53 from StarCraft: Brood War and StarCraft II.
9. Lee, Jae Dong (Jaedong)
Jaedong, from Korea, has been making a huge pool of money ($569,616.64) by playing StarCraft: Brood War before moving on to StarCraft 2 in 2012.
8. Oleksandr Dashkevych (XBOCT)
Finally deviating from StarCraft and Koreans, Ukraine's DotA 2 champion XBOCT has been bringing home about $591,943.76 since playing in 2011.
7. Danil Ishutin (Dendi)
Another successful fellow from Ukraine is Dendi. He has earned about $594,889.85 and has proven to be one of the world's most threatening DotA 2 players.
6. Clement Ivanov (Puppey)
Puppey from Estonia has earned approximately $612,296.75 from competitively playing at DotA 2 tournaments.
5. Zhang, Ning (xiao8)
Ning from China has earned $1,102,698.15 that is hugely because of their recent DotA 2 international tournament win.
4. Zhang, Pan (Mu)
Hailing from China, Mu has earned about $1,168,495.86 from the world famous game called DotA 2.
3. Wang, Zhaohui (SanSheng)
SanSheng is also a pro DotA 2 millionaire from China. He has earned about $1,179,959.08.
2. Jiao, Wang (Banana)
Jiao, Wang has earned about $1,185,934.87 by being a power fist at DotA 2 tournaments.
1. Chen, Zhihao
You guessed it! Also a DotA 2 player from China, Zhihao or "Hao" has earned a huge sum of money by playing his passion. He has earned a total of $1,198,585.88.
Sources: Wikipedia and e-Sports Earnings