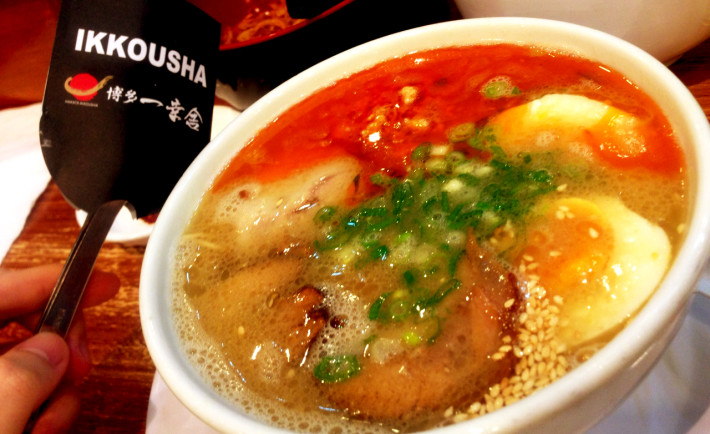 (Image credit: foodandteatraveller.com)
On every 15th of the month, enjoy 1-for-1 ramen at Ikkousha Hakata.
Diners can enjoy a soy sauce ramen or a dried fish soy sauce ramen tomorrow (15 Apr 2015) at CHIJMES & Tanjong Pagar outlets respectively.
To redeem the offer, sign up for a free JPassport's account here: https://www.passp.asia and flash your mobile phone when you order.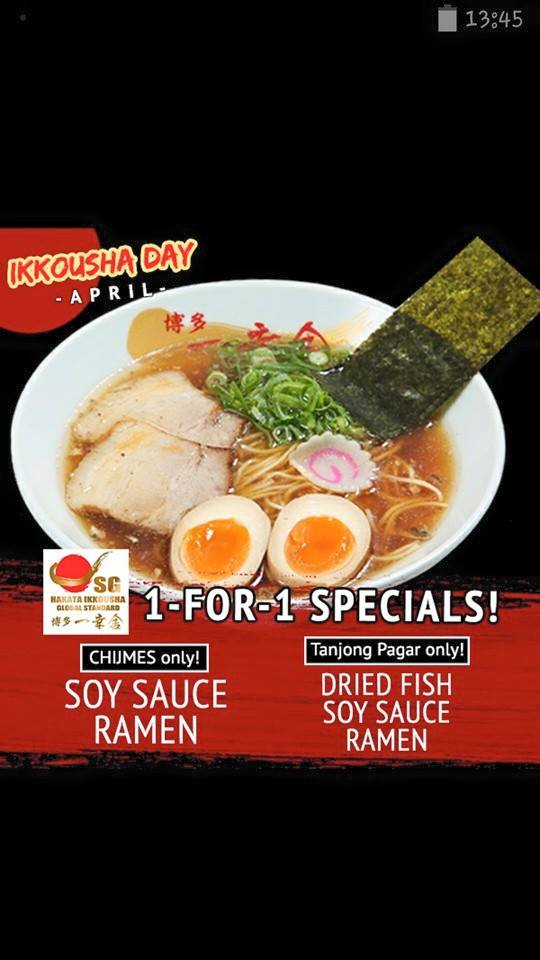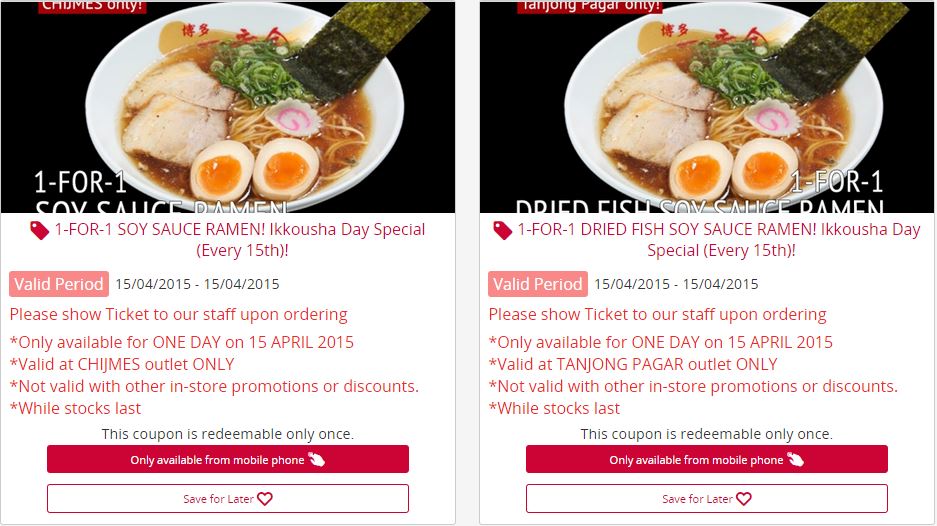 Read the food review here: http://www.camemberu.com/2014/01/hakata-ikkousha-ramen-opens-first.html
Or visit their Facebook page here: https://www.facebook.com/hakataikkousha.singapore
Ikkousha Hakta Tanjong Pagar
APT/BLK 7 TANJONG PAGAR PLAZA #01-104B
6538 1880
11:30AM – 10:00PM
Ikkousha Hakta CHIJMES
#F1-07, Chijmes, 30 Victoria Street
6338 8460
11:30AM – 10:00PM