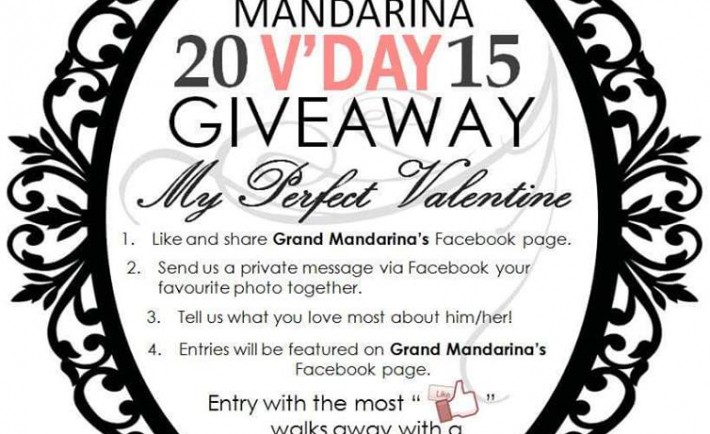 Stand a chance to win a Valentines' Day Set Menu to a lucky couple for FREE!!!
Simply follow the steps and gather as many of your friends to like the entry on Grand Mandarina's Facebook page!
Winner will be announced on the 6th of February, 1730. It's in 1 weeks' time! Let's count down! Share this post with your friends too!
Terms & Conditions:
– Contest is available only to participants residing in Singapore
– All participants agree to co-operate with and participate in any advertising or publicity activities of Grand Mandarina relating to giveaways and agrees to Grand Mandarina publicising the name and/or photograph of the winner in such mode and manner as Grand Mandarina deems fit.
– Grand Mandarina reserves the right to amend any of the above Terms and Conditions.