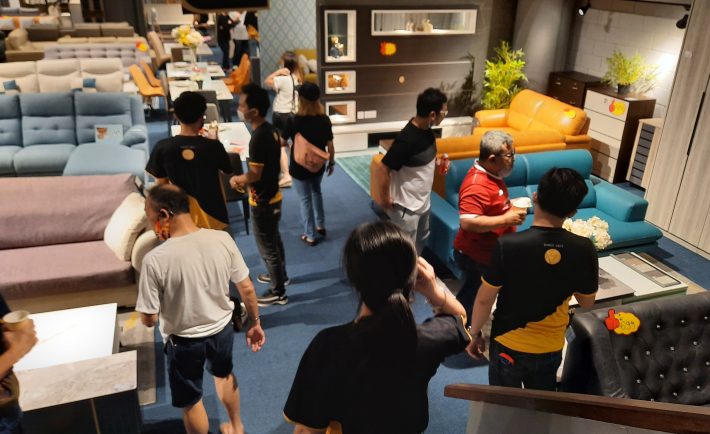 Looking for a great deal on high-quality furniture? Look no further than Smartbed Pte Ltd! Their company has been providing space-saving solutions and multi-functional furniture to our customers for years. Now, they're excited to offer even more great deals on their products during their upcoming Midnight Sales event.
On April 22, 2023, from 9pm to 1am, Smartbed Pte Ltd is holding an Overstocked Clearance Midnight Sale. Everything must go, and prices will be discounted up to 80% off their already affordable, direct-from-factory prices. If you've been waiting for the perfect time to upgrade your home furnishings, this is it!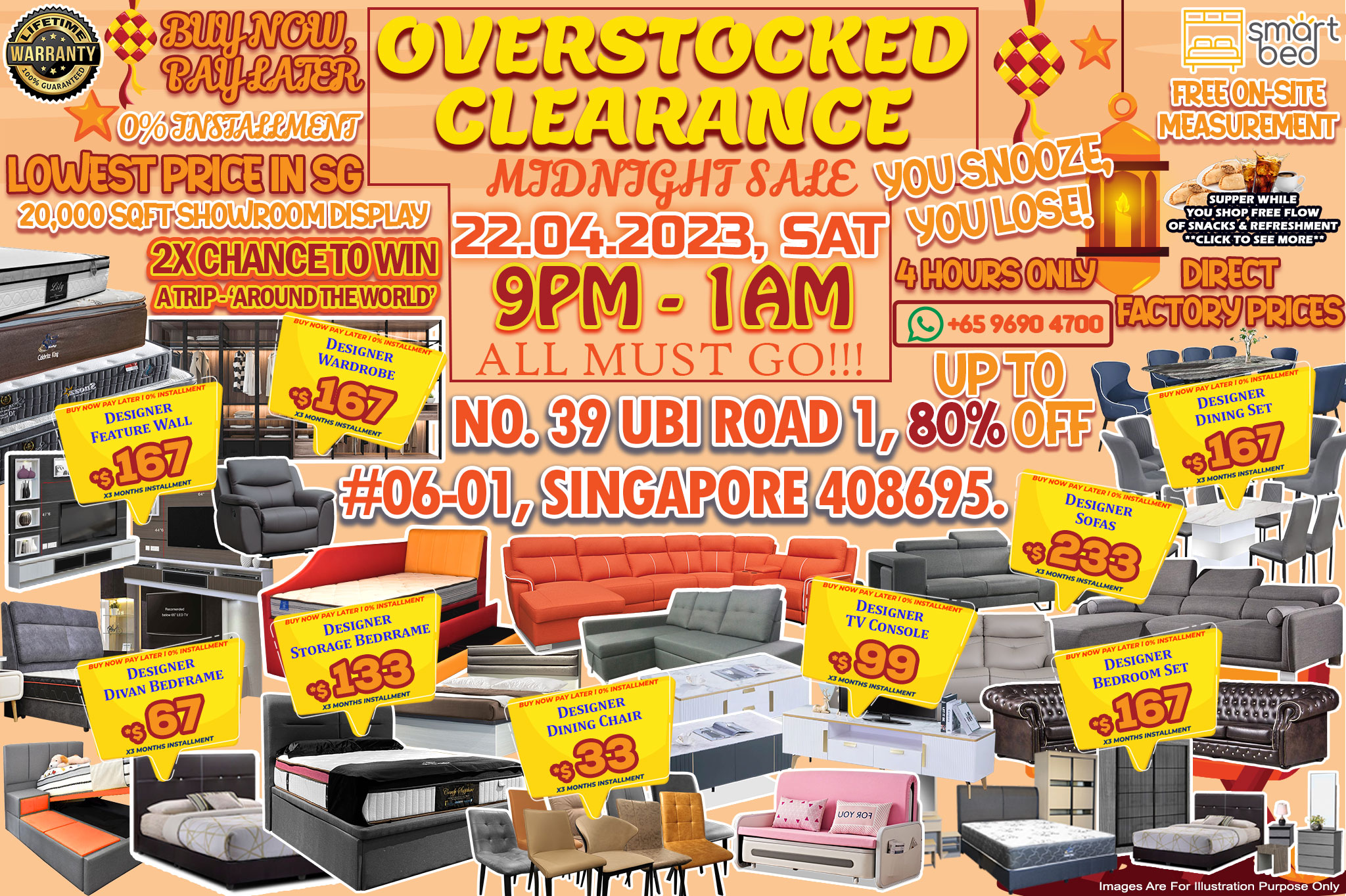 One of the most exciting promotions they're offering during the sale is Buy Now Pay Later with 0% installment plans. This means that you can take home the furniture you need right now and pay for it later, without any interest. It's the perfect way to upgrade your home without breaking the bank.
In addition to these promotions, they're also offering a chance to win in their "Around the World with Smartbed" lucky draw campaign. For every $500 spent during the sale, customers will receive two entries instead of one into the lucky draw, which offers a pair of Singapore Airlines economy tickets to any destination within a five-hour flight radius.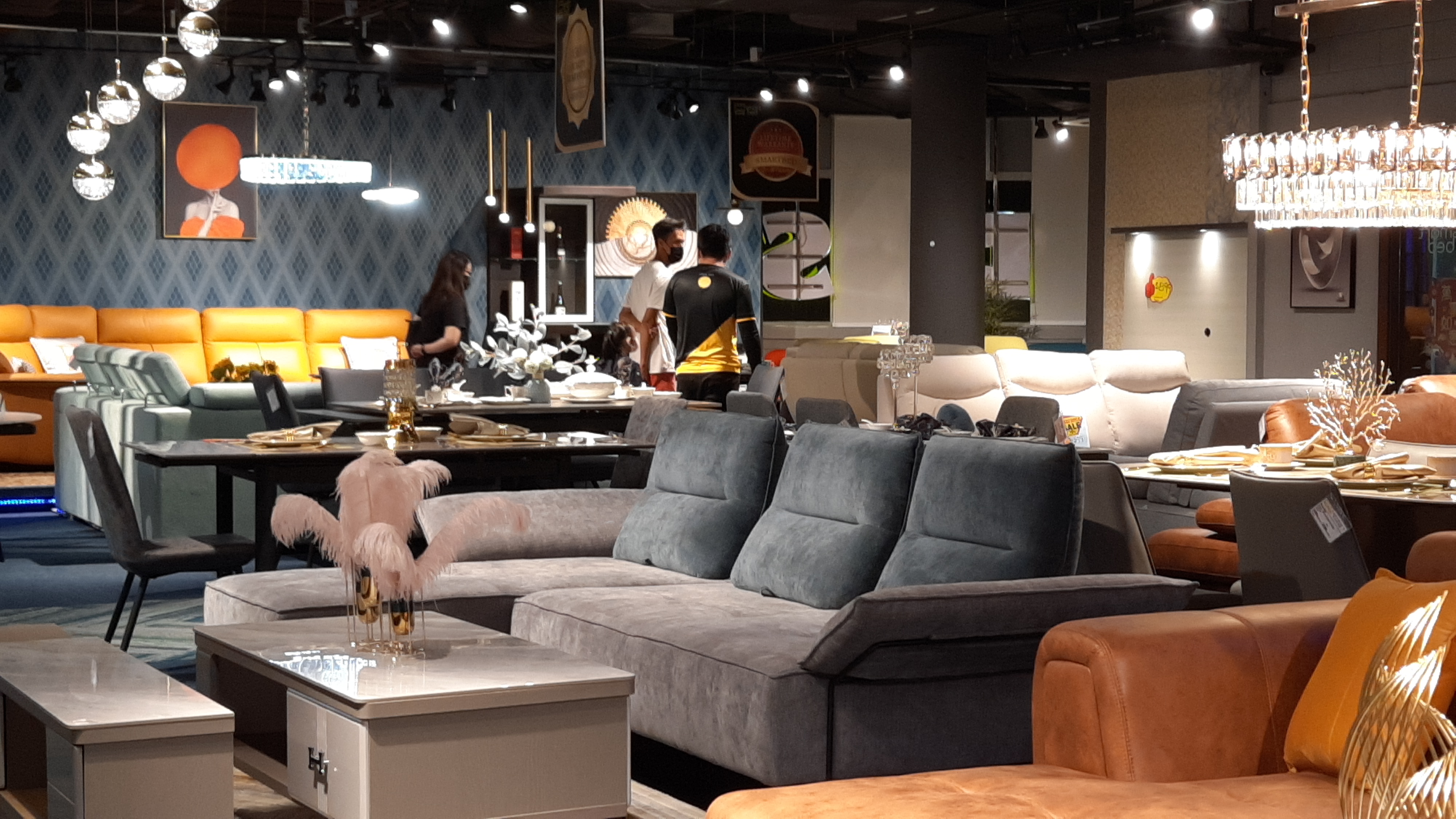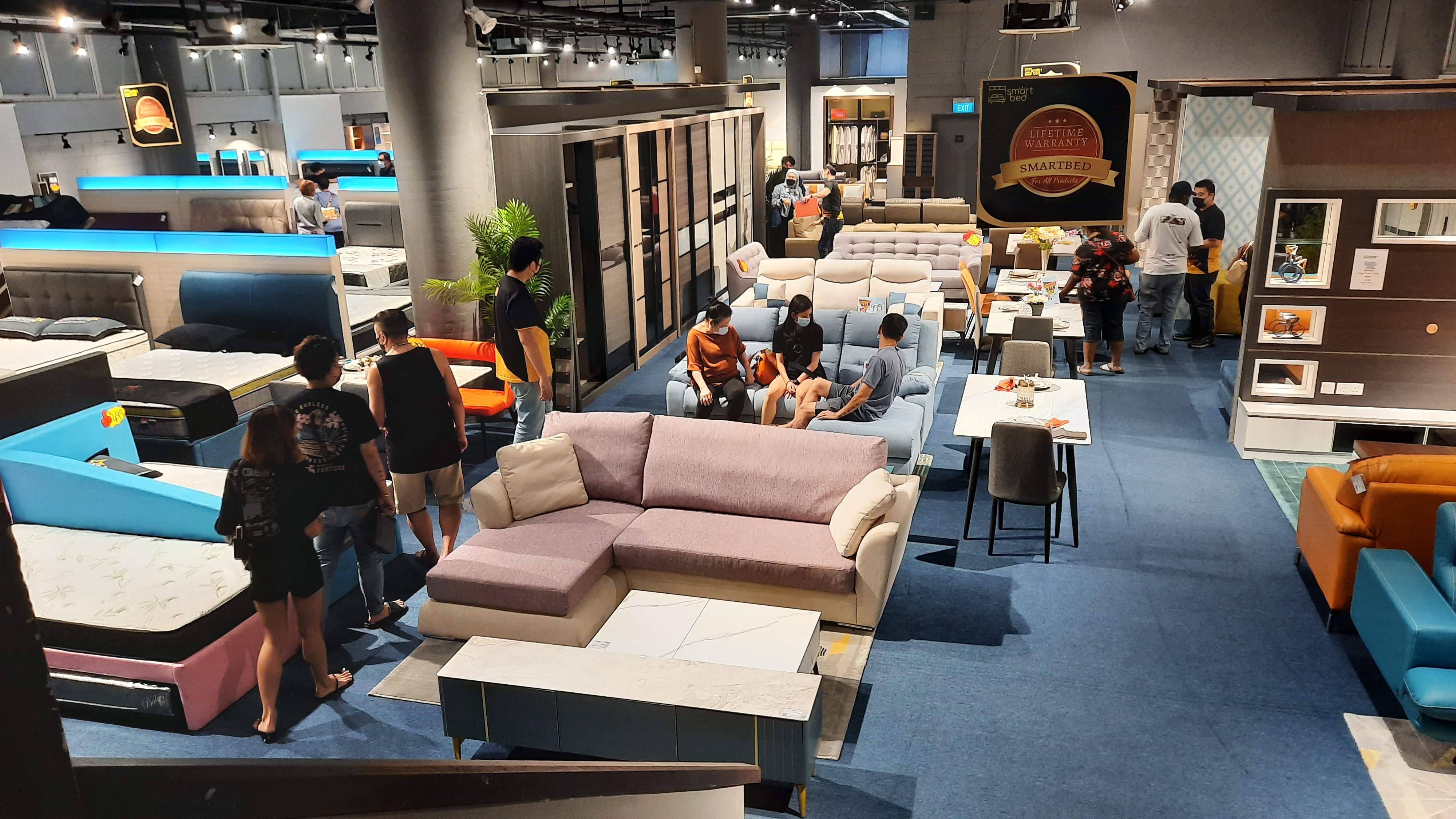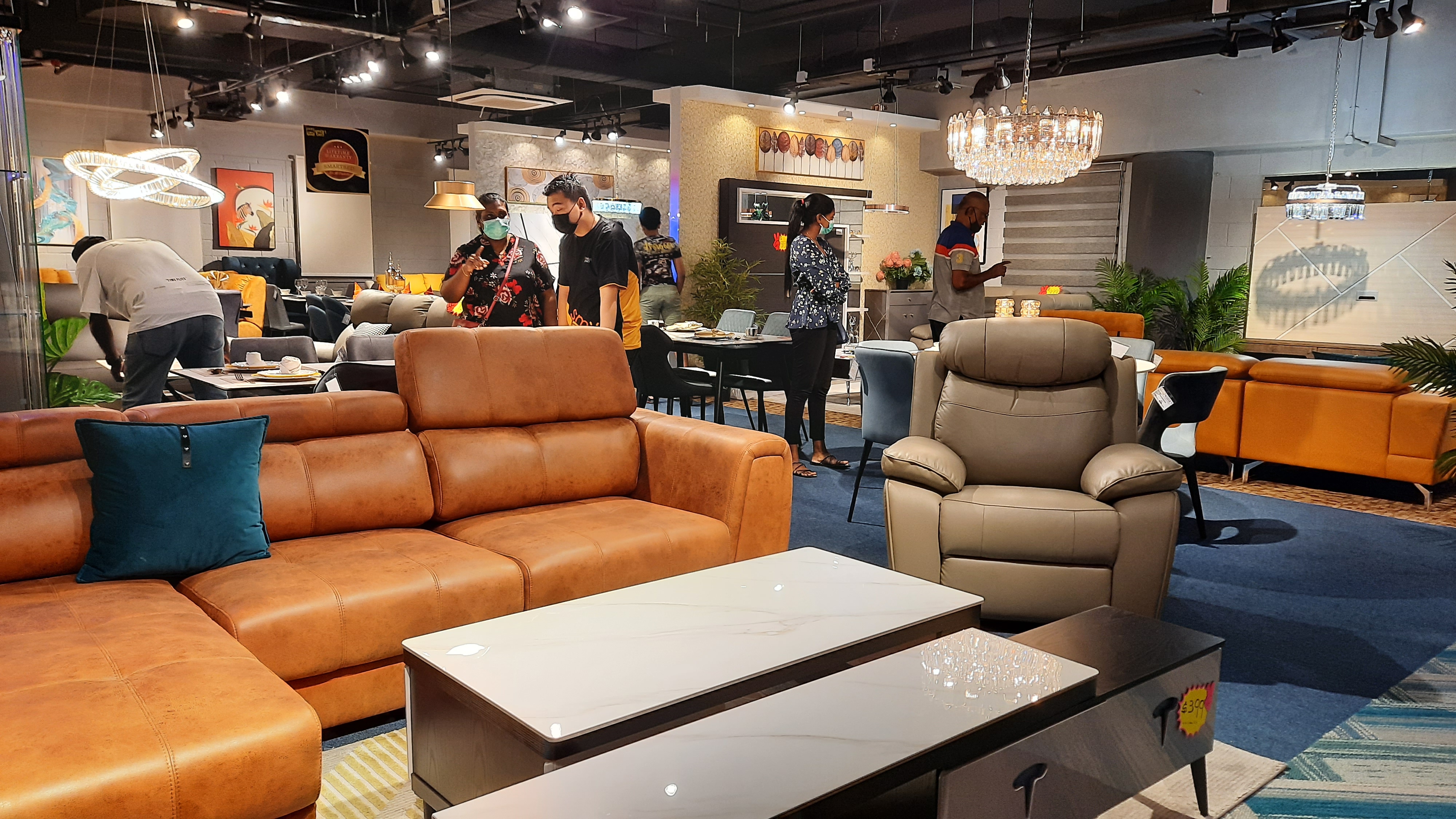 They're also offering buy-2-get-1-free deals on their living room and bedroom packages. Buy a sofa and dining set, and get a coffee table for free. Or, purchase a mattress and storage bed frame and receive a side table or dresser for free. It's the perfect opportunity to upgrade your entire home at an unbeatable price.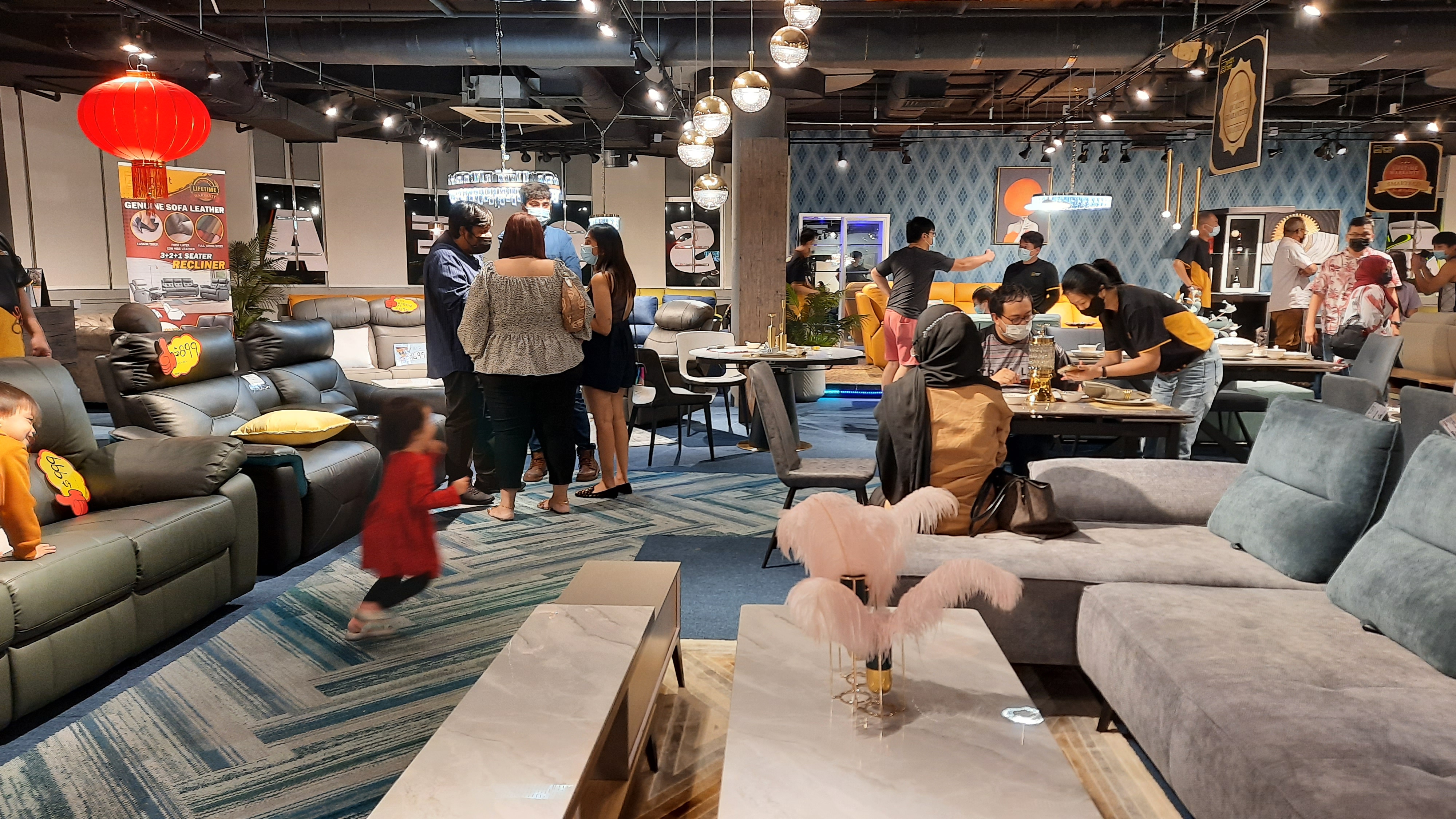 To sweeten the deal even further, they're offering free food and drinks during the sale, and a Grab or Gojek rebate for customers who make a purchase. And, if you Like and Share their event on social media and tag three friends, you'll receive a $100 mattress voucher.
The sale will be held at No. 39 Ubi Road 1, #06-01, Singapore 408695, for four hours only. Don't miss this incredible opportunity to upgrade your home with high-quality, space-saving furniture at unbeatable prices.
Remember, you snooze, you lose! We look forward to seeing you there.
---
Event: Midnight Sale – 22 April 2023, Saturday (9pm-1am) 4 Hours Only
Location: No. 39 Ubi Road 1, #06-01, Singapore 408695