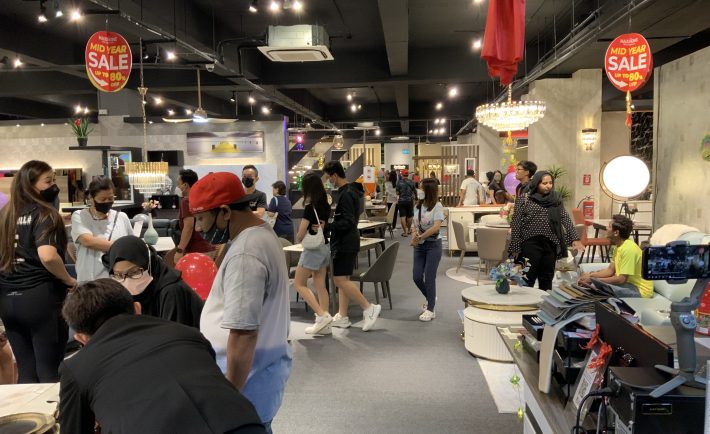 Attention all furniture shoppers! A fantastic offer has just been announced that you don't want to miss. A leading furniture retailer is offering an incredible buy-one-get-one-free deal on all furniture items in their store. That's right, buy one piece of furniture and get another one absolutely free!
In addition, you can buy now and pay later with 0% interest installment plans using your credit or debit card.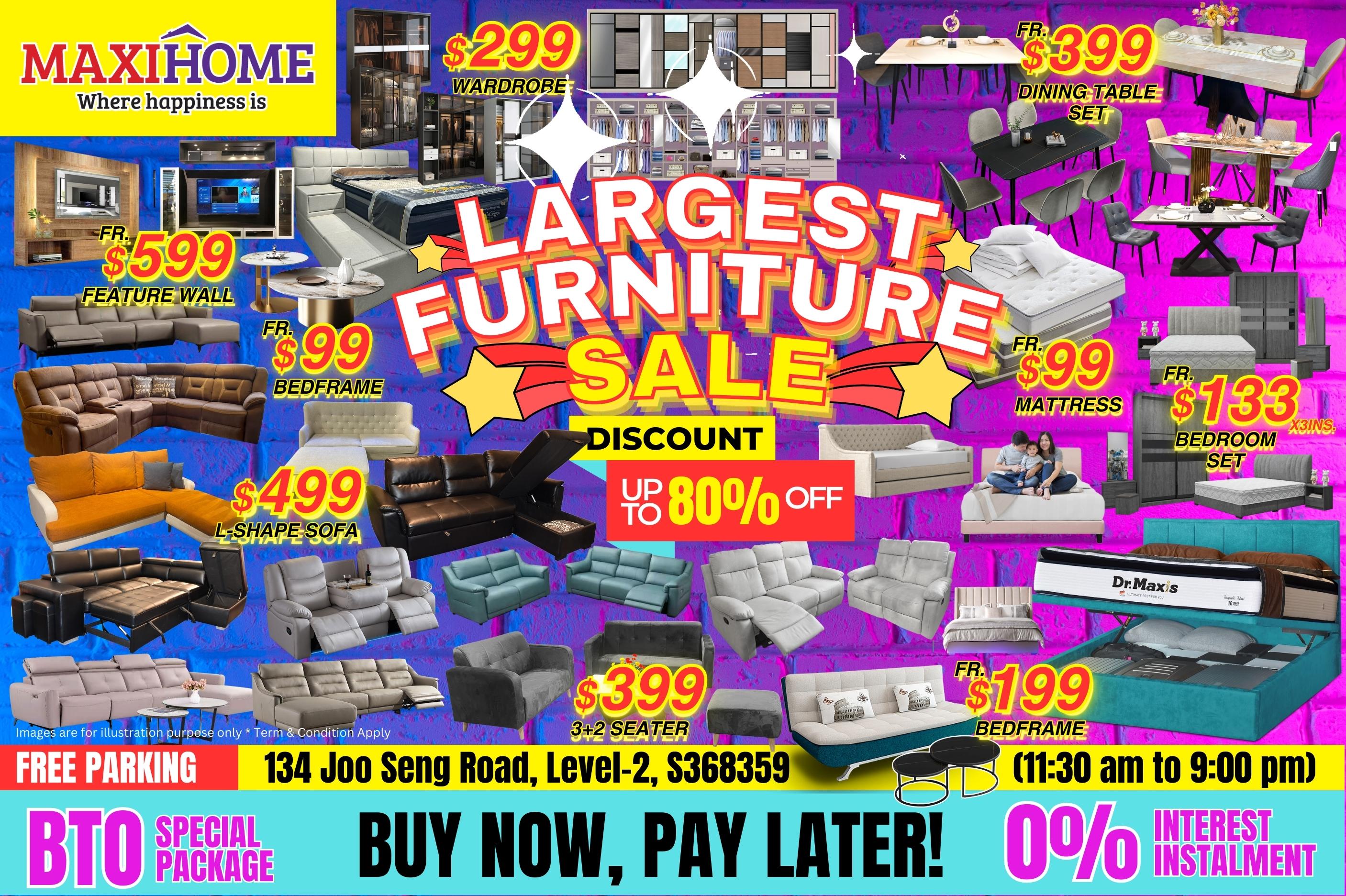 If you purchase a selected mattress, you'll receive a free bedframe or Single Mattress to go with it. And if you buy a selected sofa, you'll get a complimentary coffee table to complete your living room setup.
Buy Queen Mattress → FREE Bedframe or Single mattress
Buy Sofa → FREE Coffee Table
Buy Dining Table → FREE dining chairs
Buy Feature Wall → FREE cabinet
Buy Wardrobe → FREE soft closing
This is an excellent opportunity to spruce up your home with some stylish new furniture, all at an affordable price. Whether you're looking to update your bedroom with a new bed and dresser or add some flair to your living room with a new sofa and coffee table, this deal has got you covered.
With their lowest price guaranteed on all furniture, Maxi Home ensures that their prices are lower than the market prices, subject to prevailing terms and conditions.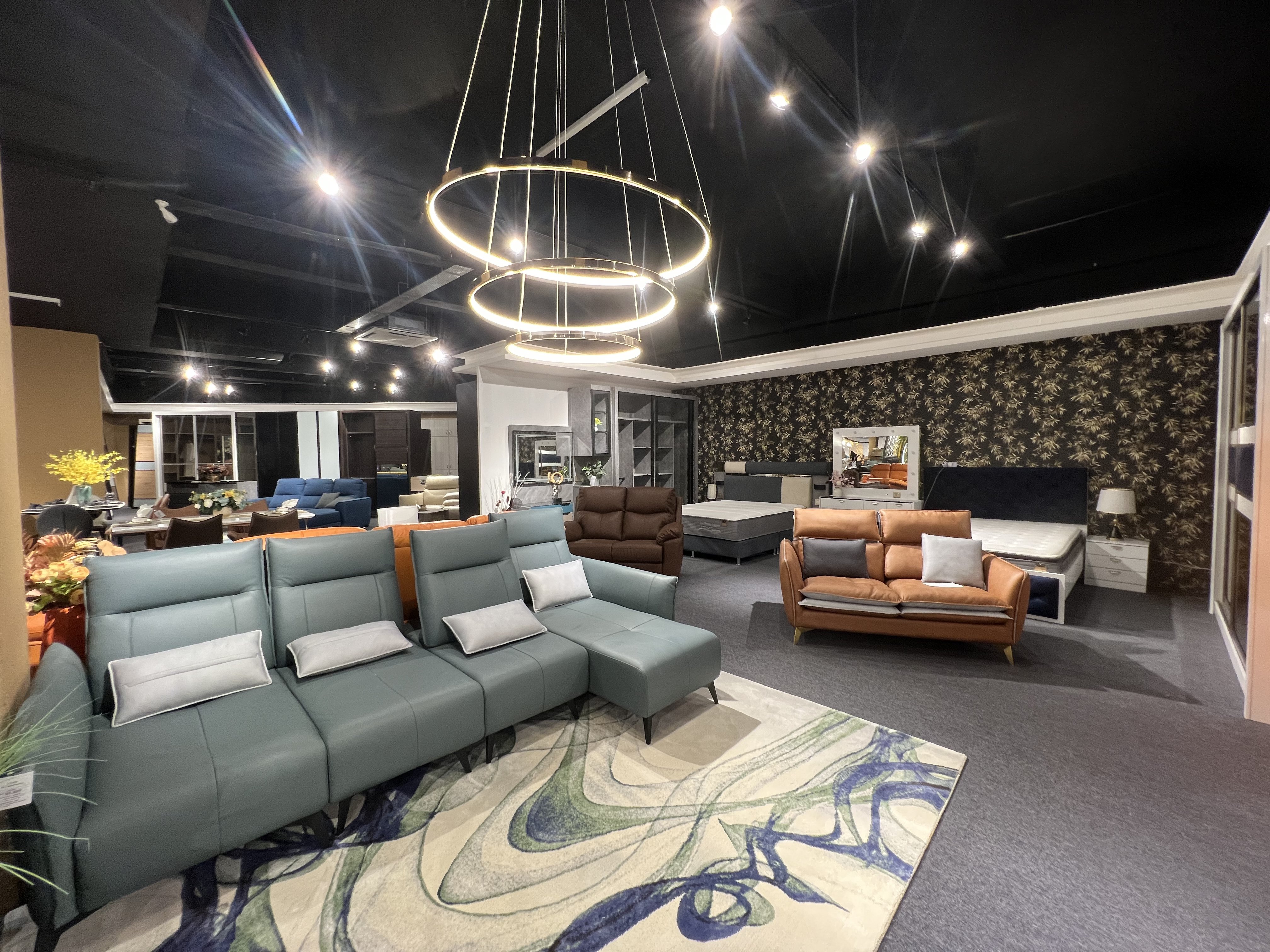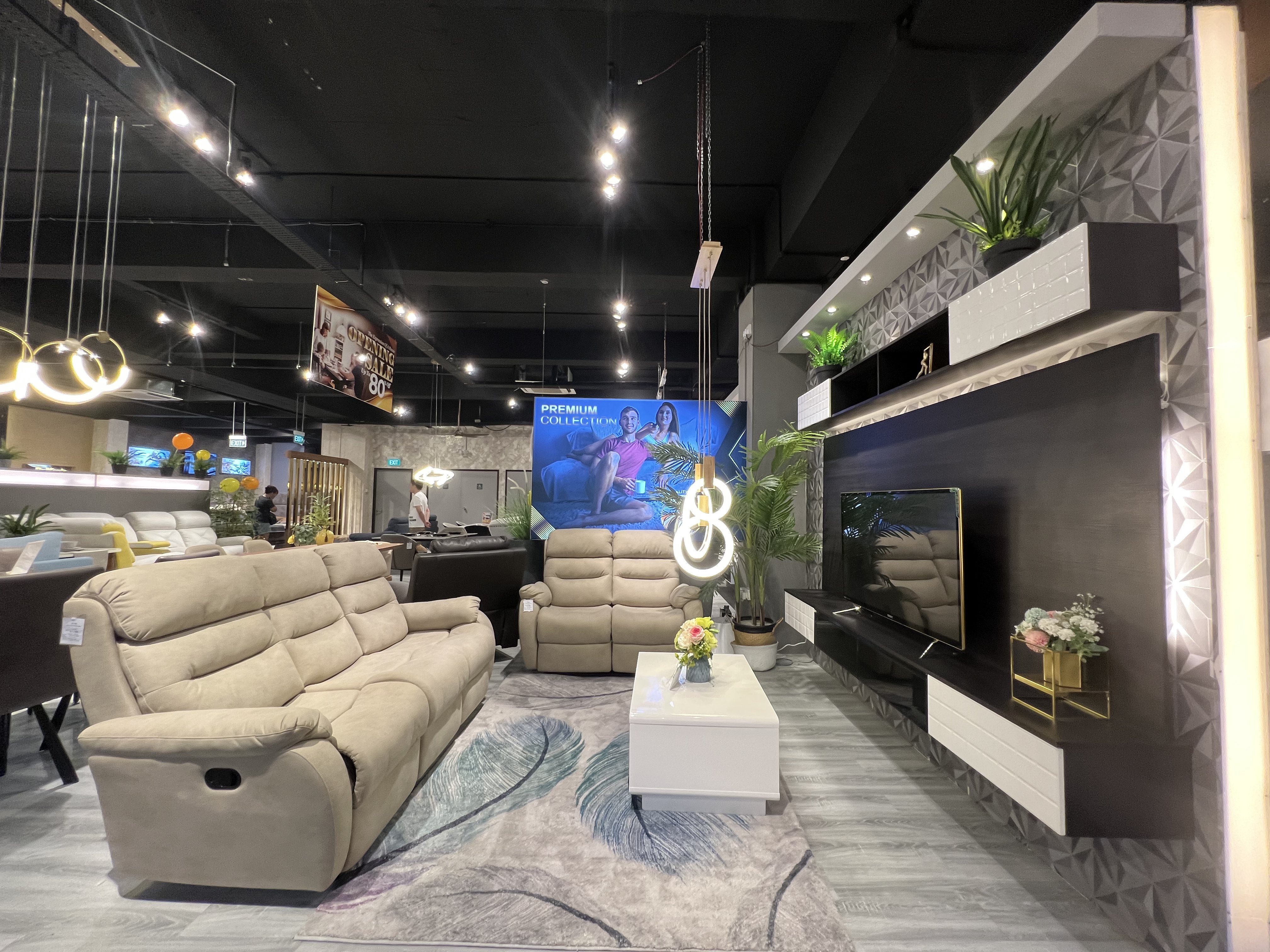 With discounts of up to 80% off, you can save big on your purchase and get more bang for your buck. And with a range of styles and sizes to choose from, you're sure to find the perfect items to suit your needs and taste.
But that's not all – they're also giving away FREE PREMIUM GIFTS worth up to $399 with every Dr.Maxis Mattress purchase, including a COOLING Mattress Protector and 2 Premium Pillows.
Don't be worried about the transport costs, MaxiHome is offering a free transport claim rebate of up to $30. All you need to do is provide a receipt or screenshot of your Grab ride. If you're driving, you can also have free parking.
MaxiHome is absorbing the GST on special items to sweeten the deal even further.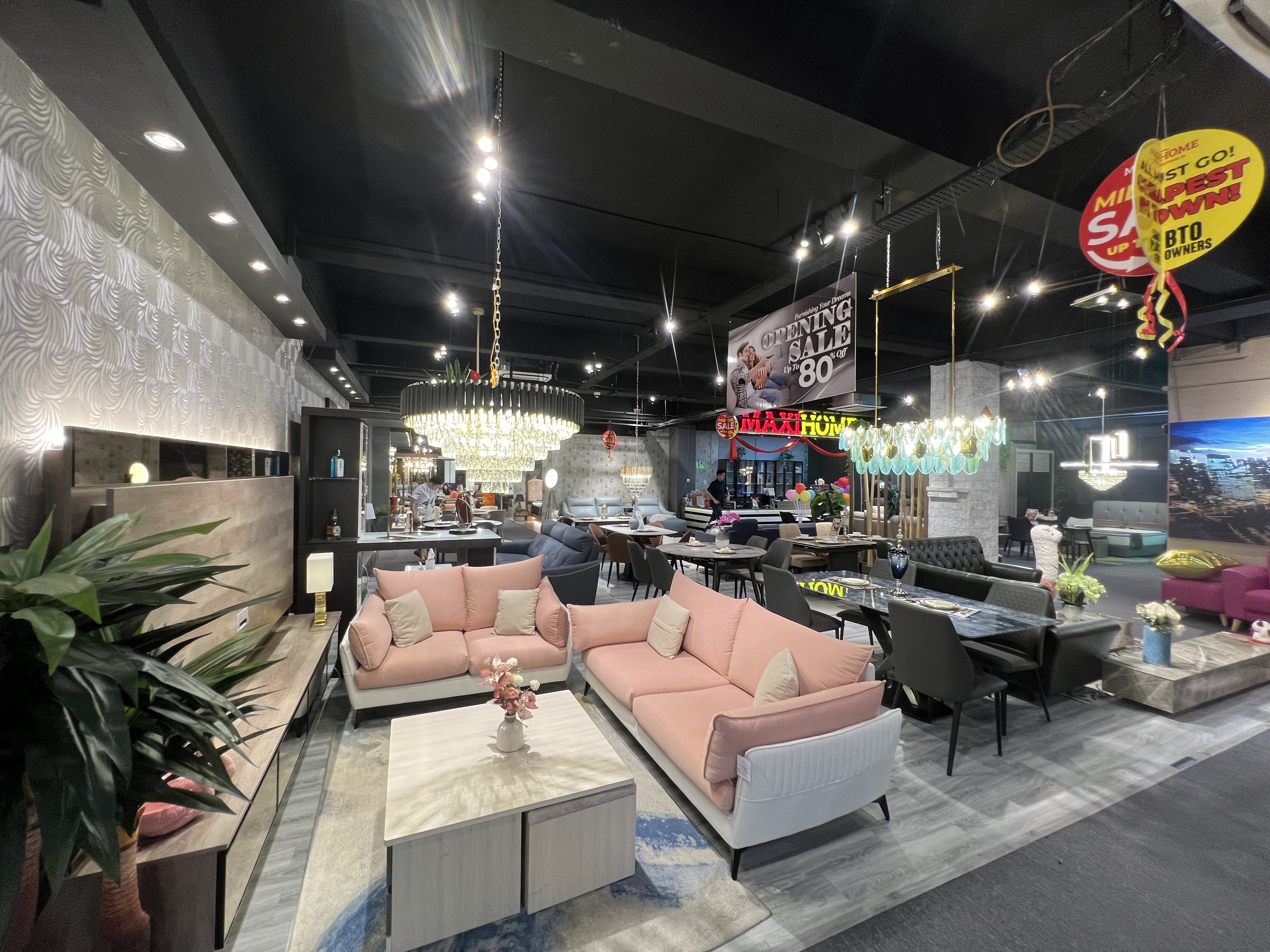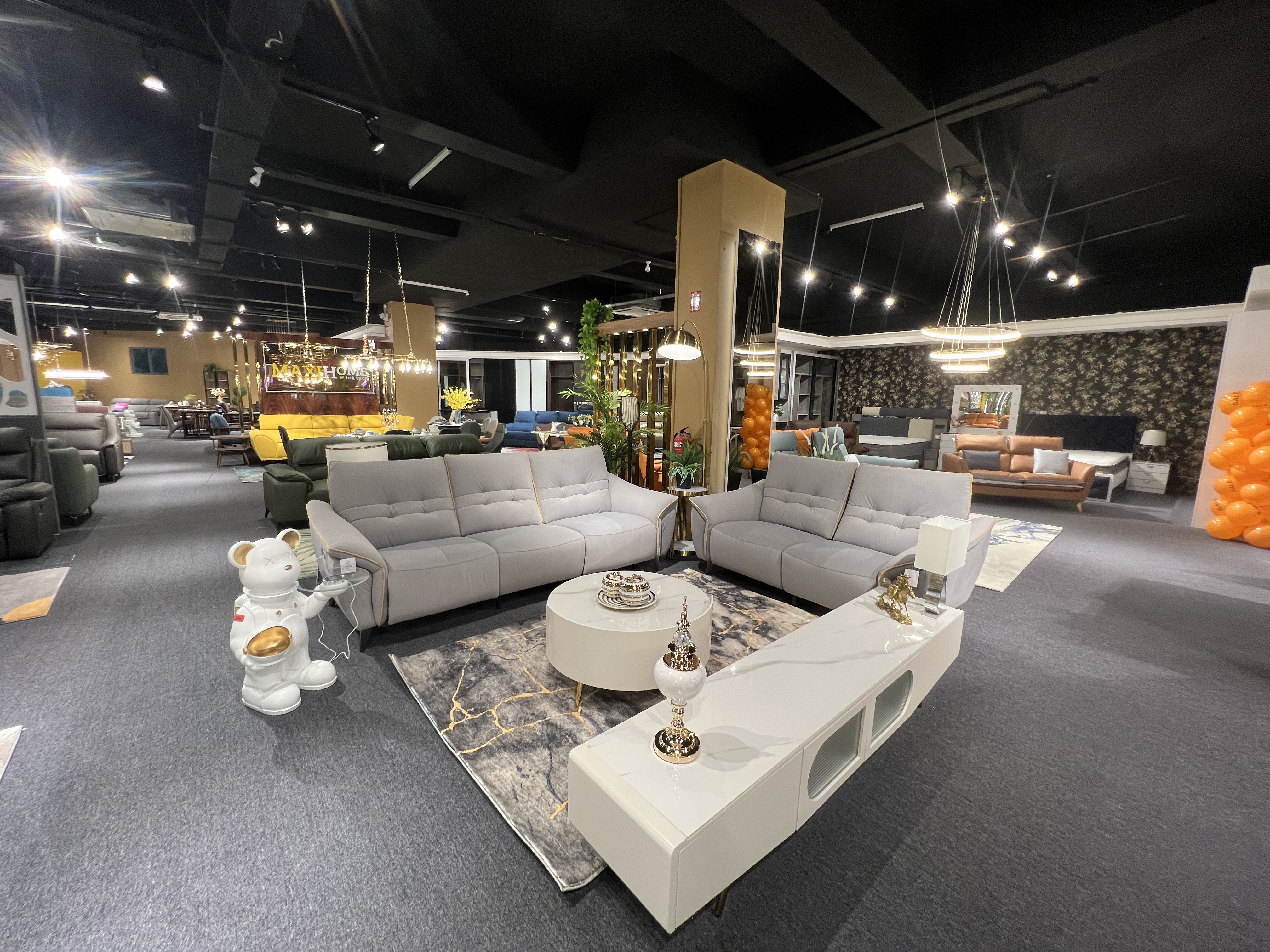 So, head on over to the furniture store and take advantage of this amazing offer while it lasts. Don't miss out on the chance to decorate your home with beautiful new pieces of furniture without breaking the bank. Happy shopping!
EVERYTHING MUST GO!!!
Buy Queen Mattress → FREE Single mattress Buy Dining Table → FREE dining chairs
Buy Feature Wall → FREE cabinet Buy Sofa → FREE Coffee Table
Buy Wardrobe → FREE soft closing
All Cooling mattresses up to 80% OFF
All Hotel Series mattresses up to 80% OFF All Designer bed frames are up to 80% OFF
All Storage beds & pull out beds up to 80% OFF All sizes are available S/SS/Q/K
Here are the benefits you can expect to enjoy:
GST waive guarantee only for selected items
Free parking*
Warranty up to 20 years*
Free delivery and installation* only for selected items
0% Interest Instalment Plan up to 12* Months! FREE Taxi claim upon checkout
Address:
134 Joo Seng Road, #02-01, S368359
Date: 21th April to 1st of May 2023
Operating Hours: 11:30 am to 9 pm Nearest MRT Station: Tai Seng
Visit Maxi Home website: www.maxihome.com.sg
Whatsapp/Call 8406 3358 to book an appointment at your convenient timing to visit the shop.