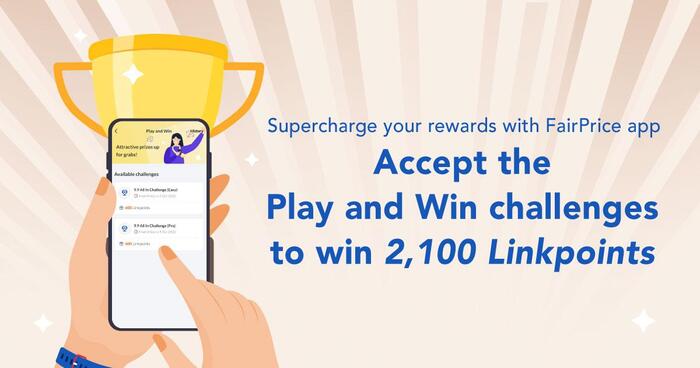 Today, FairPrice shoppers can buy groceries online, pay for purchases made in stores, earn and redeem Linkpoints all via the FairPrice app. It is a seamless experience that ensures all transactions are done on the customer's smartphone without the hassle of fishing out different cards during payment. The good news is that the ever-improving FairPrice app has now added a "Play and Win" feature which presents attractive opportunities for FairPrice customers to supercharge their rewards by completing challenges.
Play and Win on FairPrice app
Play and Win allows customers to accept challenges which are usually a series of tasks. The reward for completing a task is Linkpoints credited to the member's account. Under the Link Rewards Programme, accumulated Linkpoints can be redeemed to directly offset their next purchase at FairPrice or across 1,000 Link partners' outlets. Therefore, Link members can look forward to exciting ways to earn bonus Linkpoints with this "Play and Win" feature.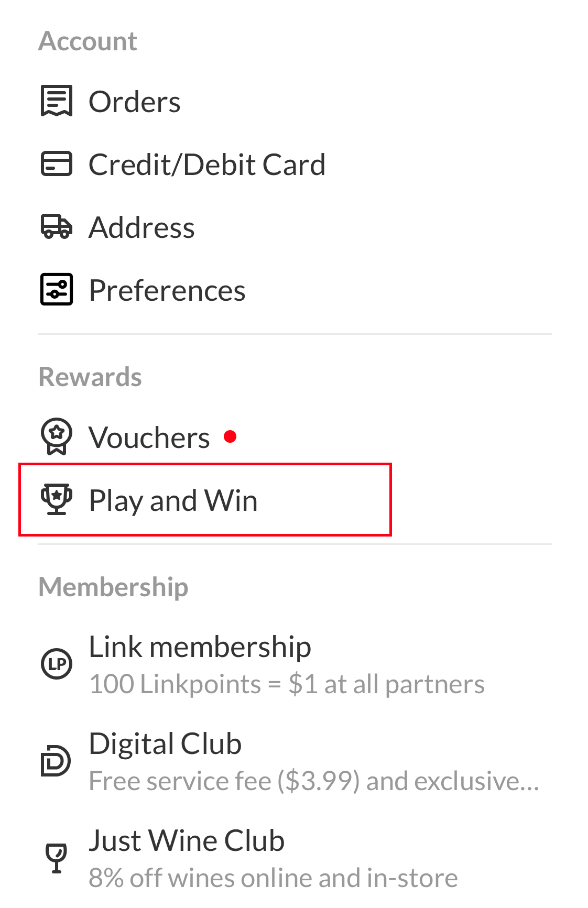 Simply look for The Play and Win section under the member's account and accept the challenges. In conjunction with FairPrice 9.9 All-In Sale, FairPrice has launched a 9.9 All In Challenge, complete 2 challenges to receive up to 2,100 Linkpoints (worth $21).
9.9 All In Challenge
There are 2 types of challenges under the 9.9 All In Challenge:
Under the Easy challenge, shoppers simply need to complete both tasks to receive 900 Linkpoints ($9):

Make a purchase in-store and pay via the FairPrice app or Scan & Go
Make an order online via FairPrice
Both tasks do not require any minimum spend and are very easy to complete.
Under the Pro challenge, shoppers are presented with these tasks:

Accumulate $80 spend in-store and pay with the FairPrice app or Scan & Go
Accumulate $200 spend online via FairPrice
Complete both tasks to receive a total of 1,200 Linkpoints ($12) under the Pro Challenge.
As you can see, the 9.9 All In Challenge is simply too good an offer for shoppers to pass up on. Before you rush off to start spending for the 9.9 All-In Sale, remember to accept the challenges first to be deemed eligible.
Download the FairPrice app and accept the Play and Win challenges to supercharge your Rewards. Don't take too long as the 9.9 All In Challenge ends on 5 Oct 2022.