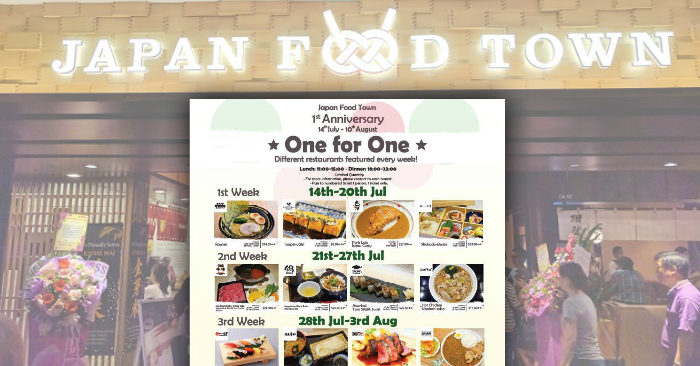 To commemorate its first-year anniversary, Japan Food Town is holding its first-ever one-for-one promotion for the span of a month, with sixteen restaurants offering a classic dish each from Japan. 
 
For this final week, the participating restaurants are: 
 
•       Bonta Bonta : Salmon Oyaku Don
•       Tempura Tsukiji Tenka : Anago Tendon Set
•       Yakiniku Heijoen : Hejioen Special Yakiniku Don
•       Bar Nippon : Somen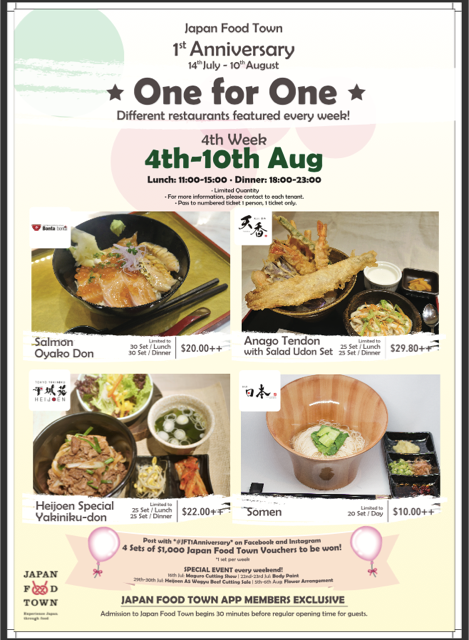 On top of this, we have one more promotion for you to enjoy! Machida Shoten, the no. 1 Iekei ramen restaurant, is offering a First-ever FREE SIDES promotion with every ramen ordered!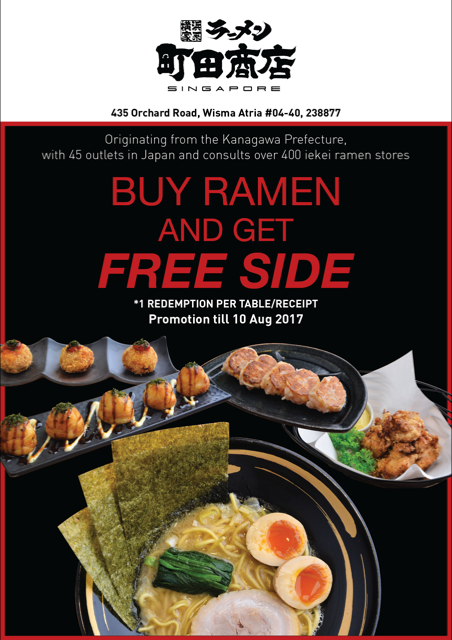 Don't miss out on this crazy free side offering and 1-for-1 promotions, available from now until 10 August. 
 
What are you waiting for? Come down to Japan Food Town now!