If you're a fan of Doraemon, the lovable robotic cat from the future, you'll be delighted to know that 7-Eleven now has Doraemon figurines and piggy bank for sale!
These figurines are the perfect way to show your love for the popular character while also adding a fun and colorful touch to your collection.
There are 6 designs for you to collect.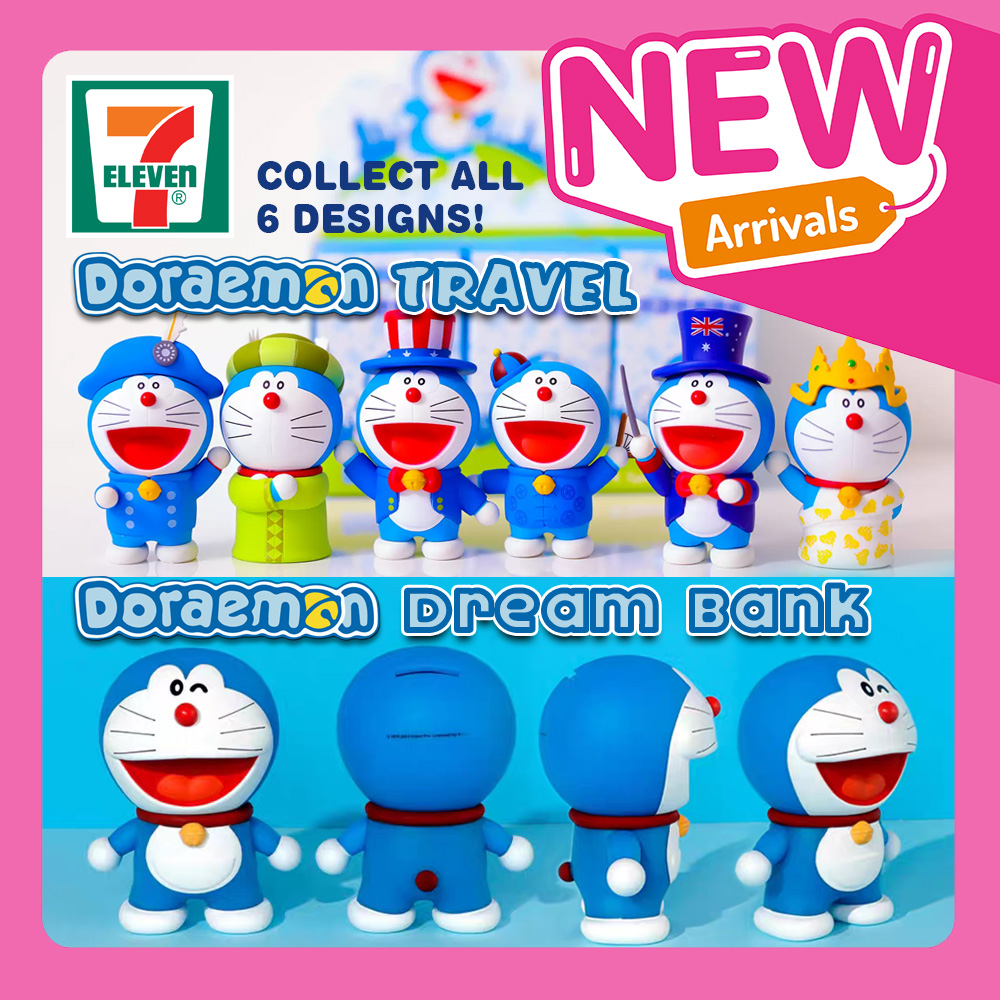 For fans who prefer something practical, there is also Doraemon Dream Bank available. This piggy bank allows you to deposit your coins and save up your loose change.