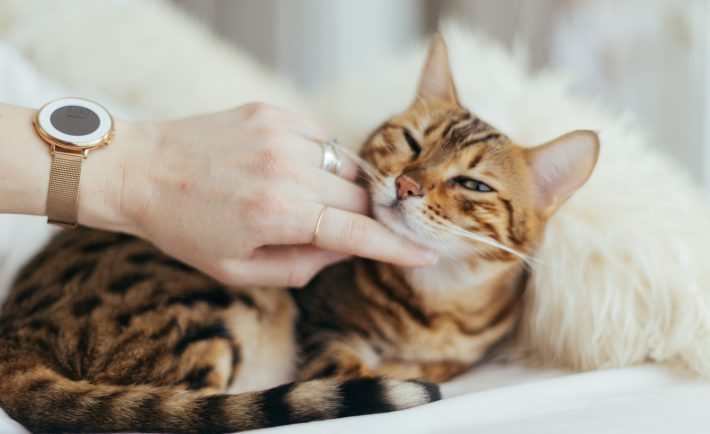 Image Credits: unsplash.com
I get it, you love cats.
But owning one is a different story.
Caring for a feline companion is a big commitment that involves costs, care, and time. And if you're not ready for that, visiting cat cafes ain't a bad idea.
Here are the 3 best-rated ones in Singapore to feed your furry obsessions.
Wildflower Studio – Art Jamming x Cat Cafe Singapore
View this post on Instagram
Website: wildflowerstudio.sg
Google reviews: 5 stars (380+ reviews)
Address: 56A Niven Road, Singapore 228405
Escape the hustle and bustle with furry friends at Wildflower Studio's art jamming sessions with cats.
Nestled along Niven Road just minutes from Little India MRT, this cozy art space doubles as a cat cafe, working with rescuers to foster and adopt furry friends in need of forever homes. Choose between a semi-guided art jam with instructors or a more self-directed chill-out with cats option—either way, you will be surrounded by adorable resident and foster kitties eager for head scratches and belly rubs.
Paint to your heart's content while these furry friends wander the studio. The $20 per hour chill-out option lets you set your own creative pace, whether you want to paint the whole time or simply hang out with cats. Get ready to leave this artistic oasis feeling inspired, de-stressed, and with a smile from all the kitty cuddles.
Cat Paradise Singapore
View this post on Instagram
Website: catparadisesg.com
Google reviews: 5 stars (100+ reviews)
Address: 23 Upper Weld Road, #02-01, Singapore 207380
Cat lovers, you're in for a treat.
Cat Paradise Singapore provides a cozy cat cafe environment for rescue cats looking for their forever homes. Friendly felines roam freely in this rescue-partnered sanctuary, waiting for you to strike up a furry friendship.
For a small fee ($18 for the first hour; $12 from the second hour onwards), you can sit back and let the cat cuddle come to you. Watch as curious kittens climb onto your lap, and socialized adult cats rubbing against your legs, begging for ear scratches and chin rubs.
Cat cafes offer the joys of cat interactions without a long-term commitment—the ultimate solution for individuals who still want some kitty love in their lives. So come spend an hour or a whole day (day passes for weekdays only at $40) in the calming presence of furry residents. 
You will leave feeling recharged, knowing you also helped spread some happiness to cats in need of a home.
NekoTown Cat Cafe
View this post on Instagram
Website: nekotownsg.com
Google reviews: 4.9 stars (1,300+ reviews)
Address: 658 Geylang Road, Singapore 389588
Last on our list, we have NekoTown Cat Cafe which brands itself as the most affordable playhouse for feline lovers where prices start from just $9 per hour on weekdays and $12 per hour on weekends. They have also made day passes and combo passes even more economical!
Upon entry, you will be greeted by an irresistible chorus of "meows" from the cafe's furry residents as they weave between your legs, begging for head scratches and lap time. All admissions come with free-flow drinks so you can sit back and watch the kitty antics for hours. While appointments are recommended, especially on weekends, walk-ins are welcome based on availability.
The minimum age is 4 years old to ensure fun times for all. NekoTown promises budget-friendly bliss for those who understand that some of life's simple joys come at such a purr-fect price.
If you're unsure about the responsibilities of cat ownership or don't think you can afford one, visiting a cat cafe is a great way to spend time with feline friends without long-term commitments. Enjoy your cat cafe experience while figuring out if owning a cat is the right next step for you, if you're considering 😼