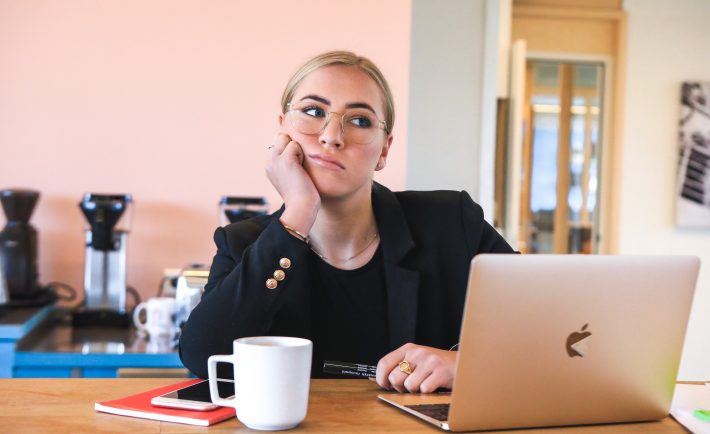 Are you considering launching your brand?
You've decided to create a business to be your boss because you no longer like your work as an employee. But do you understand what's at risk? A sad reality is that not everyone has the innate ability to be an entrepreneur.
Before you take the plunge, there are a few things you should know. Here are some reasons signaling you should not start a business.
Unwilling to sacrifice
You're not prepared to make sacrifices. You have the incorrect mindset that if you start your own business, you will be able to work from home in your PJs and take long vacations whenever you want.
But the truth is that starting a business takes a lot of time and effort. If you're not willing to put in the hours and make the necessary sacrifices, then it's probably not the right time for you to be an entrepreneur.
Not persistent enough
You might be convinced that you have a great business idea, but starting a business is not as easy as it seems. There are a lot of things to take into account, from the initial planning stages to the day-to-day tasks of running the business.
One of the biggest mistakes people make when starting a business is not being persistent enough. They give up too easily when things get tough, or when they don't see results straight away. But success doesn't happen overnight—it takes hard work and dedication. So if you're not prepared to persist, then starting a business is not for you.
Unprepared to slog it out
You might think that you're ready to craft a brand for yourself, but there are a few things you need to take into account before you take the plunge. For one, starting a business is not all glamor and glory, and you will need to be prepared to slog it out day in, and day out if you want to make your business a success.
You will also need to be able to handle rejection, setbacks, and tough times with grace and resilience if you want to make it through. Do you have what it takes to start a business? It may seem that you do at the early stages when you're all pumped for success, but it will become quite apparent soon enough if your motivation is short-lived.
To cut the long story short, you should not start a business if you're not ready for hard work. There are no guarantees in the business world, and you could lose a lot of money. Furthermore, if you are not crazily passionate about it, you probably won't be able to succeed. Only if you're mentally ready to put in the time and effort and do whatever it takes to be successful, then maybe you should consider leaping into entrepreneurship.