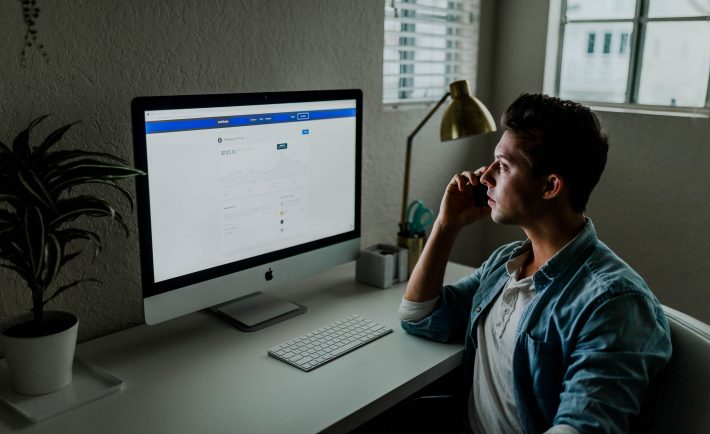 Image Credits: unsplash.com
With a growth mindset, you aim to expand your online business in many ways! For starters, you want it to be more profitable than ever. All these goals can be possible once you employ the necessary changes. Remember that building a successful online business is a marathon and not a sprint! Nothing good happens overnight.
#1: WORD OF MOUTH
Millennials consume everything at a fast rate! When we want something, we want it now. With the digital consumer culture, it is best to create a positive online community. Post your clients' feedback and tagged photos.
Singaporeans turn to the web for reviews on businesses and other services. Get positive word of mouth by providing professional service, monitoring your online presence, and giving back to the community. You may partake in or host charity events once a year.
#2: STOREFRONT OF YOUR BUSINESS
You have a fantastic product and a bulletproof selling process. It is time to design your own website. When creating your own website for your online business, you must keep things simple. You have about five seconds to grab someone's attention. Otherwise, you will never see them again!
Ensure that you keep things simple by choosing two plain fonts and by making navigation clear. Collect as many email addresses as you can by offering promotions at the front page. Lastly, make buying accessible within one or two clicks. Ultimately, you must think of your website as your storefront. You have to make it eye-catching and consumer-friendly.
#3: POWER OF EMAIL MARKETING
As I have said above, you may collect as many email addresses as you can. Use these e-addresses to test the power of email marketing. It is such a strong tool to turn your potential consumers into loyal buyers. Allowing them to subscribe in your mail-list gives you permission to send regular promotions or new product updates. You are developing a long-lasting relationship with your client. Make each email count!
Email marketing is beneficial not only because it is cheaper that print marketing, but also because it is 100% measurable. You will be able to track whether you hit the target or not.
#4: EXPANSION OF THE CLOUD
With a startup business like yours, you can benefit from no-cost programs such as the "cloud" (e.g., Google Drive). Storing your files in one digital place will you monitor your gains and losses. The major advantages of using the cloud are its accessibility and its cost-effectiveness.
You will be able to access your business accounts and accounting files from anywhere and anytime using cloud-based applications. This way, you no longer have to pay for other applications.
Being an online entrepreneur has its ups and downs. You just have to find practical ways to handle the obstacles and to move forward.
Source: Entrepreneur