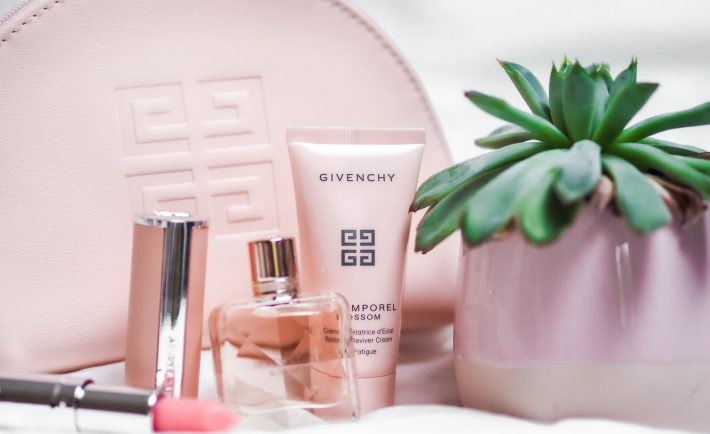 Over the last decade, the beauty industry has exploded into a multi-billion-dollar industry. Dermatologists, beauty experts, and celebrities alike are launching their own high-end beauty brands. Not to mention, drugstore makeup widened their range of beauty products. You have probably once thought why do some makeup products, which all appear to be similar at first glance, carry different price tags?
Well, some products may seem like an investment, but the benefits are vast. If you are considering investing in luxury or high-end makeup, here are some reasons why it is beneficial to spend more on the products that you apply to your face.
#1: PRODUCTS ARE LONGER LASTING
You will keep reaping the rewards for much longer when you invest in luxury facial serum, body oil, or fragrances. Luxury brands offer richer, deeper, and more premium kind of beauty experience that comes with longer lasting results. When you invest in high-end beauty, you pay for ingredients that are meant to last.
#2: BETTER INGREDIENTS WERE USED
Drugstore beauty brands may have active ingredients such as retinol, hyaluronic acid, and glycerin. However, the amount can be negligible compared to luxury brands. Luxury brands offer pure, authentic ingredients, which may be harder to source. While both high-priced and low-priced products can have the same ingredients, the former tend to have more potent ingredients.
Karen Kagha, a Los Angeles-based board-certified dermatologist, shared that she "like for the ingredients and studies/results to inform my opinion about a product's performance." She highlighted that many luxury brand names have combined effective ingredients and great branding over the years.
#3: QUALIFIED CONSULTANTS ARE READY TO HELP
When purchasing luxury makeup, there is always somebody qualified to help you both before and after the sale. Whether you are in the physical store or purchasing online, you can chat or live chat with the beauty consultant to help you find a product that suits your skin best. Apart from the premium ingredients, you are investing in the expertise of these beauty consultants too.
Some of the typical queries of customers are finding the right color to purchase the right foundation and finding the correct style of lipstick to suit one's lips. Brands that offer beauty products at a cheaper rate are generally self-serving and provide no aftercare if you need further help afterwards.
#4: PRODUCTS COME WITH QUALITY PACKAGING AND APPLICATORS
Luxury makeup looks more pleasing when you pull them out of your bag. Apart from its attractive exterior, it is unlikely that high-end makeup will come with a smashed palette, product faults, and broken mechanism. These products come with quality brushes or appropriate applicators instead of the standard widely produced sponges. These applicators make a dramatic difference in how your face will look and how well you apply the products.
#5: LUXURY CAN MAKE YOU FEEL GOOD
Strategic marketing is a big part of luxury brands. Luxury brands spend a chunk of their budget to entice customers all over the world. The packaging or how the product dispenses can make the consumer feel good about their makeup. The feeling of exclusivity and value should not be discounted as it can help boost someone's overall confidence!
#6: WE ALL DESERVE A BIT OF LUXURY
Whether you have been saving up for a luxury makeup item or have extra money to spend, you deserve a bit of luxury. With the mask mandate slowly easing, our face is the first thing that people see when we meet them. Take care of your face by putting quality products that will last long. Do not be shy to walk inside the luxury beauty stores at The Shoppes Marina Bay Sands and simply enjoy the experience. If you have enough money saved up and you are not hurting your credit score, you can treat yourself to luxury beauty items every once in a while.
Start and end your day feeling beautiful – because you are!